Eternals Star Kumail Nanjiani Just Pitched An Epic Marvel Team-Up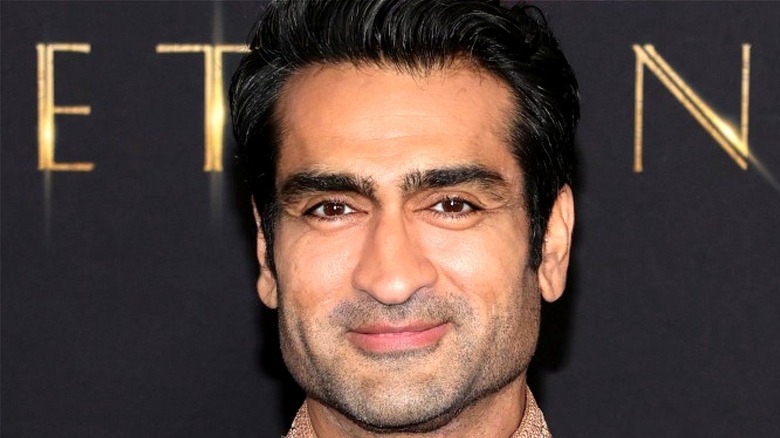 Rich Fury/Getty Images
Kumail Nanjiani seems to get everything he wants these days. Marvel's latest leading man took on the role of Kingo, an immortal super-being turned Bollywood star in "Eternals." No surprise here, but his character seems to have become a fan favorite. The stand-up comic has made his way from comedy clubs to acclaimed sitcoms such as the Mike Judge-led "Silicon Valley." He's even anchored heartfelt indie comedies like his directorial debut, "The Big Sick." And yet, despite his newfound A-lister status bought and paid for by "Eternals," Nanjiani's incomparable sense of humor still shines through.
Even when Nanjiani is joking, however, his ideas can be too good to let go of. That was very much the case recently, when the actor humorously tweeted at another budding Marvel Phase 4 star to suggest a superhero team-up that has fans clamoring for Kevin Feige to fly in and make it a reality.
Kumail Nanjiani wants a Kingo and Shang-Chi duo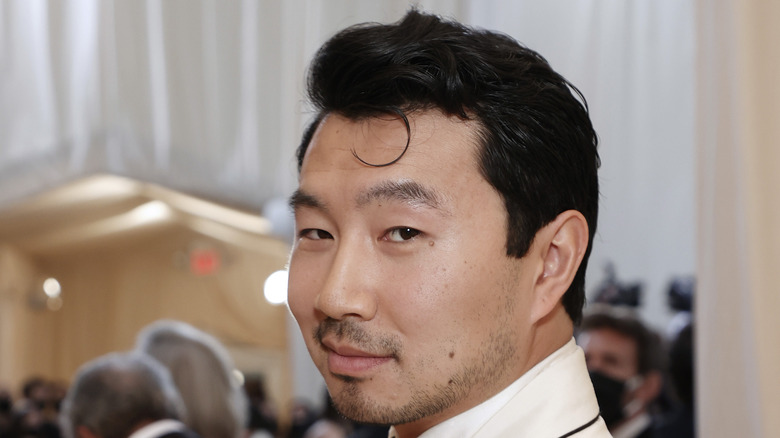 Arturo Holmes/mg21/Getty Images
Taking to twitter, "Shang-Chi and the Legend of the Ten Rings" star Simu Liu congratulated Gemma Chan and Kumail Nanjiani on the success of "Eternals," which soared to a $71 million domestic opening at the box office (via Box Office Mojo). Liu wrote, "Proud of these guys. Congrats to @gemma_chan, @kumailn and the incredibly talented cast and crew of #Eternals !!"
In a reply, Nanjiani responded with a stellar idea. "Thanks bud. Kingo, Shang Chi team up?" 
While his suggestion feels tongue-in-cheek, the idea isn't totally crazy. Kingo and Shang-Chi will more than likely share the screen at some point, since Marvel Studios' success has ridden on the wildly entertaining spectacle of massive crossover movies, sometimes featuring dozens of heroes in the same scene.
For his part, Liu responded enthusiastically to Nanjiani's suggestion, joking, "Just keep those fingers pointed away from me." (Nanjiani's character, Kingo, shoots incredibly powerful energy pulses from his fingers.) 
Nanjiani put the cherry on top of the two stars' banter in a reply to Liu, quipping, "Long as you do the same with your rings, we've got a deal my friend."