Fans Are Absolutely Loving The Hypnotic First Look At Marvel's Moon Knight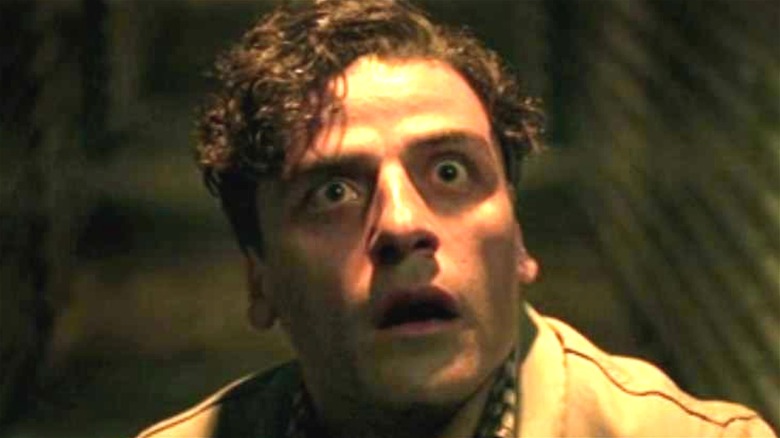 Disney+
Disney+ Day has produced an onslaught of teasers, trailers, and behind-the-scenes clips for upcoming Marvel and Disney properties. Fans have already gotten a peek at the upcoming documentary "Under the Helmet: The Legacy of Boba Fett," as well as the announcement of "Cars on the Road" and the first look at Tatiana Maslany as "She-Hulk." Now, they're also getting their first taste of one of the most hotly anticipated new Marvel live-action adaptations: "Moon Knight."
The upcoming series is based on the Marvel Comics character of the same name. As with many Marvel superheroes, there have been several iterations of the Moon Knight character, whose "real" name is Marc Spector. The upcoming series is set to lean heavily into Spector's dissociative identity disorder and his association with a powerful ancient Egyptian god. Other than the fact that the series stars Oscar Isaac, details have been scant. That is, until now.
Disney+ dropped a first look teaser of "Moon Knight" during Disney+ Day and the response from fans on Twitter has been enthusiastic, to say the least.
Fans are already basking in the glow of Moon Knight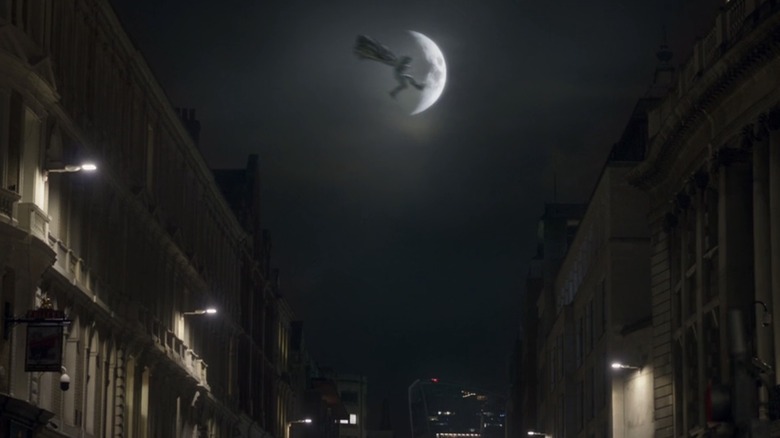 Disney+
With so many exciting announcements and teasers being dropped during Disney+ Day, you would be forgiven for assuming that a little bit of "Moon Knight" footage would be received with cool and calm reverence. Well, think again. Marvel fans have hit their cap lock button to let the world know that, as Twitter user @reynasjavelin wrote, "MOON KNIGHT HERE TO SERVE OMFG."
User @belovalvr had a similarly subdued reaction. "THE MOON KNIGHT SUIT IM HYPERVENTILATING," they wrote, hopefully before putting their head between their knees and taking a few deep breaths. Meanwhile, @vadersruleoftwo tweeted what apparently everyone is thinking: "MOON KNIGHT LOOKS CRAZY."
One fan even wanted to make an early prediction about the show's success. User @AndrewsVisual wrote, "MOONKNIGHT EASILY BEST MARVEL SHOW, HES COMING FOR THE THRONE."
Even those who weren't ready to instantly crown a new supreme Marvel series still seemed pretty impressed by the first "Moon Knight" footage. As @littlekoko said, "This is going to be gooodddd."
"Moon Knight" is scheduled to hit Disney+ in 2022.