Lightning McQueen And Mater Return In The Disney+ Series Cars On The Road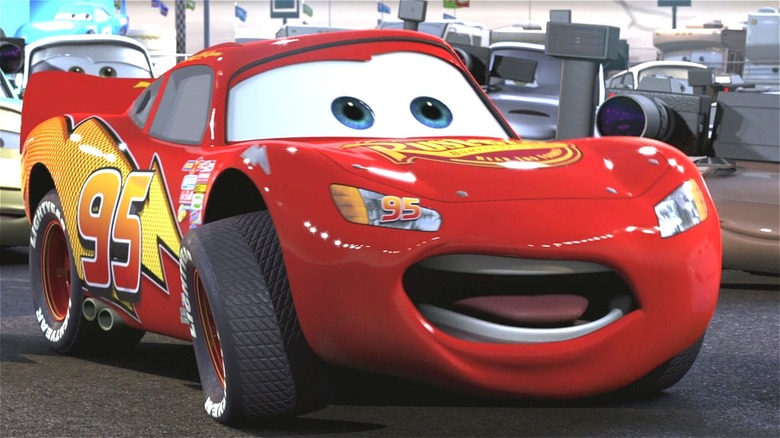 Disney/Pixar
This year's Disney+ Day has been the gift that keeps on giving. The House of Mouse has dropped a whirlwind of news regarding upcoming movies and shows that will arrive on its main streaming service in the not-too-distant future, seemingly offering something for fans of all of the company's major — and not-so-major — franchises. Heck, even the "Cheaper by the Dozen" fans in the back row have something to look forward to.
Of course, it wouldn't be a Disney event without some news from the Pixar camp. One project from the celebrated animated house that fans can look forward to is none other than "Cars on the Road," the latest addition to the "Cars" franchise. The upcoming flick chronicles the adventures of the anthropomorphic racing car Lightning McQueen and his vehicle pals as they learn all about the true meaning of life. That being said, "Cars on the Road" won't be another movie sequel. Not only does it mark the franchise's first turn into a series format, but if the teasers are anything to go by, the next "Cars" adventure could be the wildest "Pixar" ride to date.
Familiar voices will return in Cars on the Road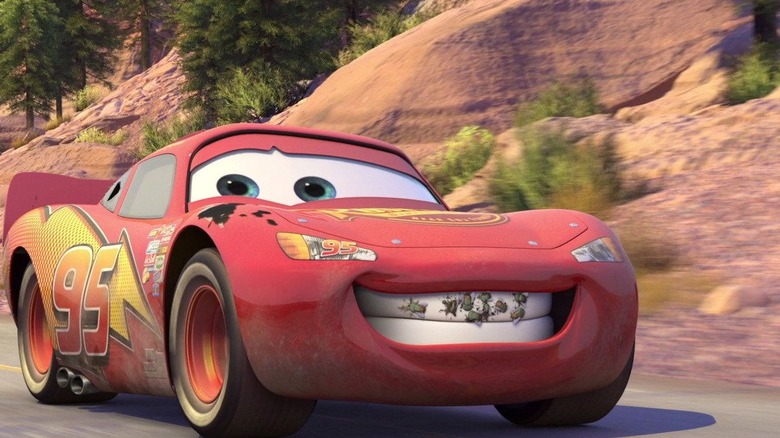 Disney/Pixar
Rev your engines and fasten your seatbelts, Pixar fans — "Cars on the Road" is almost good to go. Disney+ took to Twitter on Friday, November 12, to share some interesting news and images from the upcoming "Cars" series that will undoubtedly excite and confuse people in equal measure.
Let's start with the main announcement: Owen Wilson and Larry the Cable Guy will return to voice Lightning McQueen and Mater, respectively. Fans can look forward to reuniting with original cast members playing their familiar characters, which is a sigh of relief in the age of reboots and remakes. However, the concept art that accompanied the announcement teases a much grittier take on a "Cars" story — and one that's evidently inspired by "Mad Max: Fury Road." It remains to be seen if the series will be a grandiose action opus in its own right, but the visuals are certainly intriguing.