What O'Shea Jackson Jr. Learned About His Den Of Thieves Co-Stars - Exclusive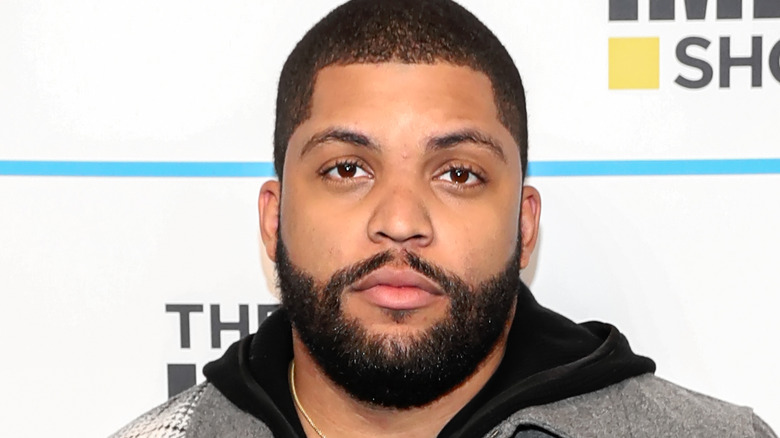 Rich Polk/Getty Images
The 2018 action-heist film "Den of Thieves" follows a gang of burglars planning to rob the Federal Reserve in Los Angeles — if they can evade a dogged detective who's hot on their trail. Starring Gerard Butler, Curtis "50 Cent" Jackson, and O'Shea Jackson Jr., the flick was an unexpected hit, garnering a sequel that's currently in the works.
In the original, Butler portrays Detective "Big Nick" O'Brien, while Curtis Jackson and O'Shea Jackson Jr. are in criminal cahoots together as the robbers who are working for a relentless ringleader, played by Pablo Schreiber.
With such an impressive cast, you might wonder what the on-set dynamic was between the stars on "Den of Thieves." Well, look no further, as Looper recently chatted exclusively with O'Shea Jackson Jr., star of the current Apple TV+ series "Swagger." He gave us a little insight into what it was like working with Butler and Curtis Jackson.
50 Cent is always looking to 'get bigger' and 'go harder'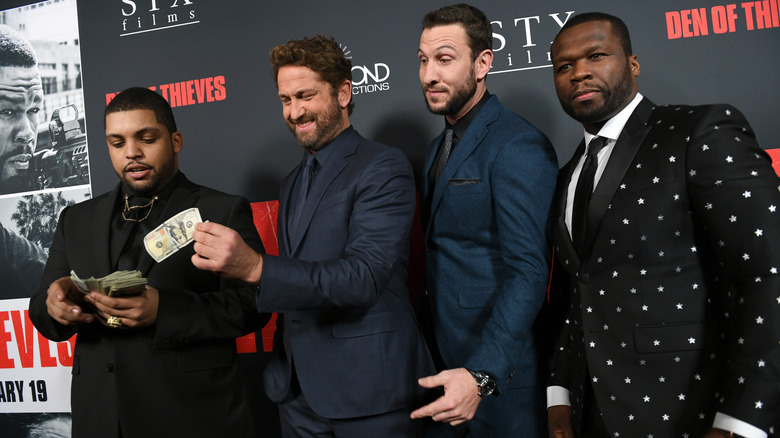 Kevin Winter/Getty Images
Despite being the son of legendary rapper Ice Cube, O'Shea Jackson Jr. still gets starstruck when working with one of his idols on the set of "Den of Thieves."
"I've been a 50 fan forever, so to be able to work with Curtis was really cool," admits Jackson. "When you see people that you watch religiously, like their music videos, and then you get to talk smack with them every now and then, it's a very good feeling that I hope everybody eventually has with at least one person that they admire."
So, just what did Jackson learn about his costar during their off-camera discussions? "The best thing about 50 is that he's always coming up with ideas on how to get bigger, go harder, and that's the type of energy you want, especially as a creator," says Jackson.
As for Butler, he and O'Shea Jackson Jr. established a bond, even though they were on opposite sides of the law in the film.
"That's my guy," says Jackson. "According to Gerry, I'm number 301. So that's me right there. But he's a good dude, professional and at the same time, somebody who you could hear stories from forever. I can't wait to see him again for 'Den of Thieves 2.' But 50 died in the first one, so...you'll just have to wait and see."
O'Shea Jackson Jr.'s latest series, "Swagger," is available on Apple TV+, featuring one new episode weekly every Friday.