Jason Momoa's Breakout Role That Almost Ended His Career Before It Started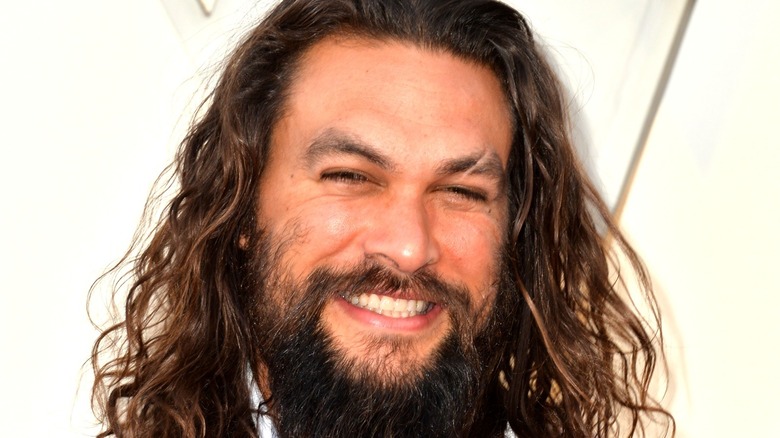 Featureflash Photo Agency/Shutterstock
Since "Game of Thrones" aired its first season back in 2011, Jason Momoa had gathered a massive following due to his performance as Khal Drogo, a warlord of the Dothraki warriors. "Game of Thrones" itself became a monumental hit as well, arguably one of the biggest shows to ever air. As for Momoa, Drogo actually wasn't his first significant role, as he previously played the lead in 2011's "Conan the Barbarian" as Conan, along with his first ever credited role as Jason Ioane on the original "Baywatch" alongside David Hasselhoff and Pamela Anderson.
If you haven't seen Momoa in these two early roles, or even in "Game of Thrones," you have likely seen him star as Arthur Curry/Aquaman in the DCEU, or his Apple TV+ series "See." Most recently, he played the famed character of Duncan Idaho in the 2021 "Dune" film adaptation, which is currently in theaters and streaming. Not a bad resume. As Momoa continues to climb the Hollywood stardom ladder, you might be surprised to know that one of these roles nearly stunted his rise to the top, and it isn't "Baywatch."
Casting directors thought Momoa couldn't speak English after Game of Thrones
Surprisingly, according to Momoa in his first ever interview with Jimmy Fallon on "The Tonight Show," he struggled finding work in Hollywood after what was seemingly his breakout role in "Game of Thrones." Apparently, his performance as Drogo — and in particular, his adept handling of the Dothraki language — was so convincing that many people in the entertainment industry thought that Momoa couldn't speak English that well, which sort of "pigeonholed" him, as Momoa put it. 
In the interview, Momoa went on to recall an encounter with "SNL" and "Portlandia" actor Fred Armisen, when they met due to Momoa's stepdaughter Zoë Kravitz acting in "Portlandia." Momoa said that Armisen professed how much he was a fan of his performance in "Game of Thrones," but the he hadn't known that the actor spoke English. For Momoa, he said it broke his heart a little, as he finally figured out why he didn't seem to be getting new roles. Although, in the acting world it would seem like a compliment in a way, meaning that he truly convinced people of his character.
Fortunately for Momoa, Zack Snyder was an even bigger fan of his than Armisen, and the director soon called Momoa to come in to audition for a vaguely described DC movie, supposedly for the role of Batman. As Momoa knew they had already cast Ben Affleck, Snyder soon revealed that the meeting was for Aquaman instead — a role Momoa still holds today and the one that truly launched his career. Thankfully, Hollywood now knows that Momoa is a native English speaker, but his ability to speak other languages, especially the fictional kind, is clearly better than most.