Here's How You Can Watch Every Season Of Portlandia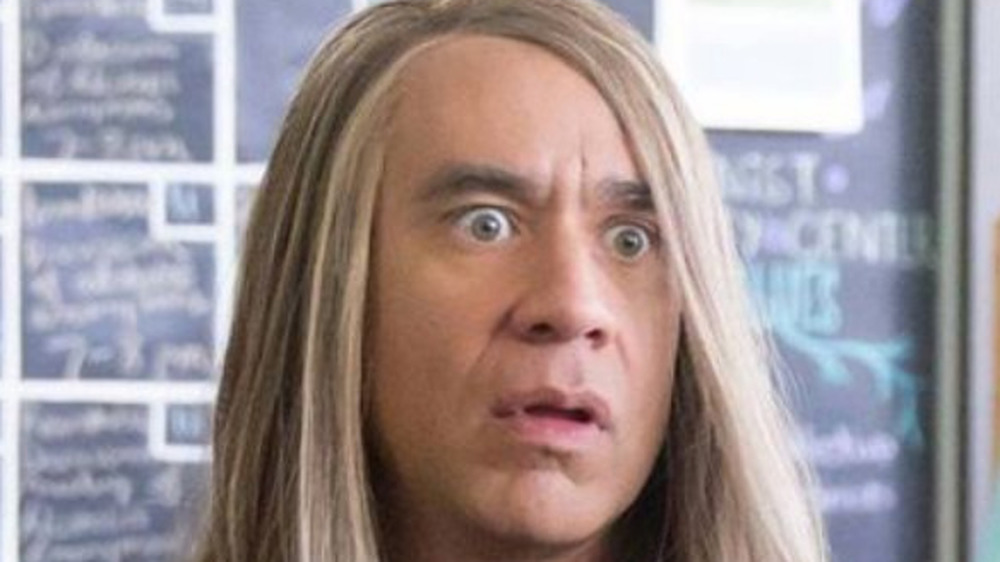 IFC
Do you want to escape to a faraway land? A place where Jeff Goldblum sells artisan knots? Or where the dream of the '90s is still very much alive? Then you're in luck because Portland offers those experiences and so much more — at least, inside the world of Portlandia.
Created by Saturday Night Live alum Fred Armisen, Sleater-Kinney guitarist Carrie Brownstein, and Tim and Eric writer Jonathan Krisel, Portlandia is a sketch comedy series centered on Armisen and Brownstein playing various eccentric characters who evoke the culture of Portland, Oregon. Since its premiere in 2011, the show has been a hit with critics and audiences alike and was nominated for 22 Emmys, winning four. It also landed a Peabody Award.
In addition to creating a number of memorable sketches and characters, like Toni and Candace, the feminist bookstore owners, and Nina and Lance, the most heteronormative couple you ever met, the show also featured a plethora of stellar guest stars, including Aubrey Plaza, Kumail Nanjiani, Kristen Wiig, Rose Byrne, Rashida Jones, and Eddie Veder.
Though the IFC sketch comedy series ended in 2018, after its eighth season, fans can still watch every season of the show.
The dream of Portlandia is alive on Netflix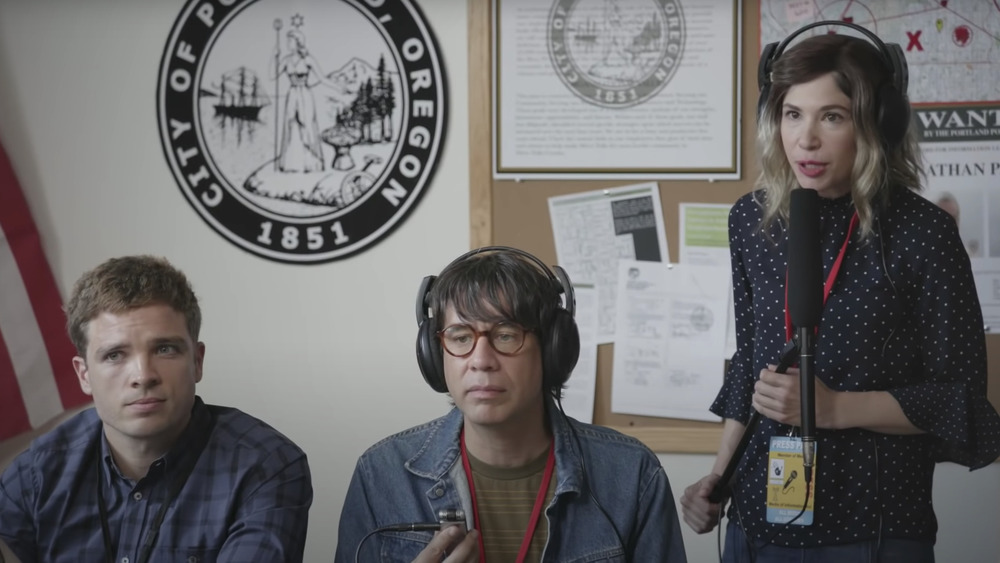 IFC
Good news: All eight seasons of Portlandia are now available on Netflix. Show co-creators Carrie Brownstein and Fred Armisen originally met in 2003 when her band, Sleater-Kinney, was performing in New York, and Armisen invited them to an SNL after-party (via The New Yorker). Armisen, who has professional music experience himself, quickly found a friend in Brownstein. The two eventually started making comedic internet videos together under the name ThunderAnt and later signed a deal with Lorne Michaels' Broadway Video, making Portlandia with him soon after.
Though the duo parodies many aspects of Portland in the show, it's clear they both love the city. Armisen said he started visiting there to see Brownstein and "fell in love with the city immediately" (via The Guardian). "When I first saw Portland it looked like a city that wasn't trying hard to impress," he wrote. "And that is such an attractive trait."
The love clearly paid off as the show garnered a devoted fan base, including the likes of Jerry Seinfeld who, in 2014, called Portlandia "easily one of the best comedies of all time."