Here's Where You Can Watch The Belko Experiment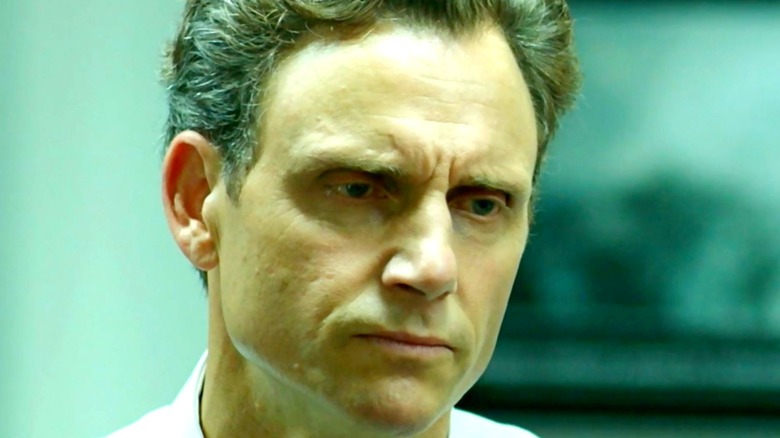 Orion Pictures
The 2016 horror movie "The Belko Experiment" follows a staff of about 80 workers at Belko Industries, which, at first glance, seems like a regular white-collar workplace. While this is normally the case, one day at work quickly turns deadly when the workers are trapped inside and forced to start killing their co-workers, or die themselves.
Quickly, the employees divide into two groups depending on their personal morals and attitudes towards the commands, with higher-up Barry (Tony Goldwyn), the COO of Belko Industries, leading a group to immediately start murdering fellow workers in order to survive. Others, like the everyman Mike (John Gallagher Jr.), hope to avoid killing anybody — but for the employees of Belko Industries, nothing in this situation is what it seems.
"The Belko Experiment" is a bloody horror movie directed by Greg McLean ("Wolf Creek") and written by James Gunn ("The Suicide Squad," "Guardians of the Galaxy"). The film received mixed reviews on Rotten Tomatoes, only earning a 54% "rotten" rating on the site, but it has its defenders. In fact, The Age argued that "going about its grisly business with undisguised relish, the film comes closer to the chilly spirit of science fiction writer J.G. Ballard." 
For everyone who likes a good thriller, here's where you can see "The Belko Experiment" for yourself.
You can rent or purchase The Belko Experiment on several platforms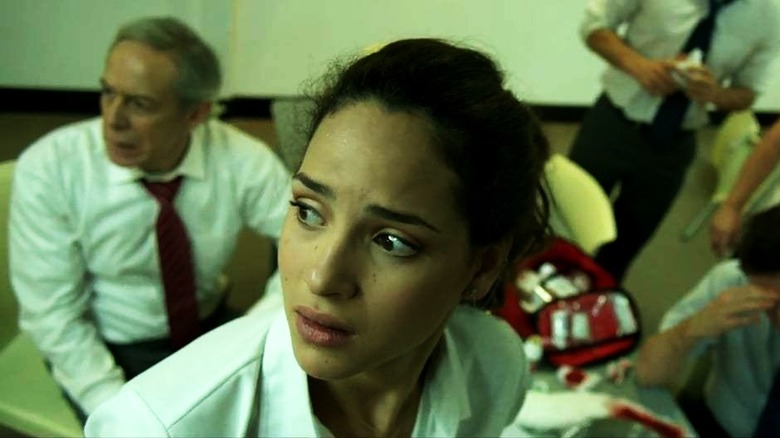 Orion Pictures
Currently, the 2016 horror film is not available to watch on any subscription streaming services, although that could change at any point. Thankfully, you can still rent or purchase a copy of "The Belko Experiment" from a number of digital services.
Viewers can always rent a digital copy of the movie, which means that it is available for 30 days, but once you start watching, you must finish in 48 hours. As of right now, several services offer the movie for rent for $3.99, including AMC On Demand, iTunes, Vudu, Google Play, Amazon, YouTube, the Microsoft Store, and Redbox. A digital copy of the film can also be bought from these services, though the price varies depending on the company, usually ranging from around $7.99 to $14.99, so you should definitely look at all of your options before purchasing. 
Of course, you can also purchase the film via physical media like DVD and Blu-ray, with the best places to find it being Amazon and similar stores.