Billy Crudup Hasn't Dropped Out Of The Flash After All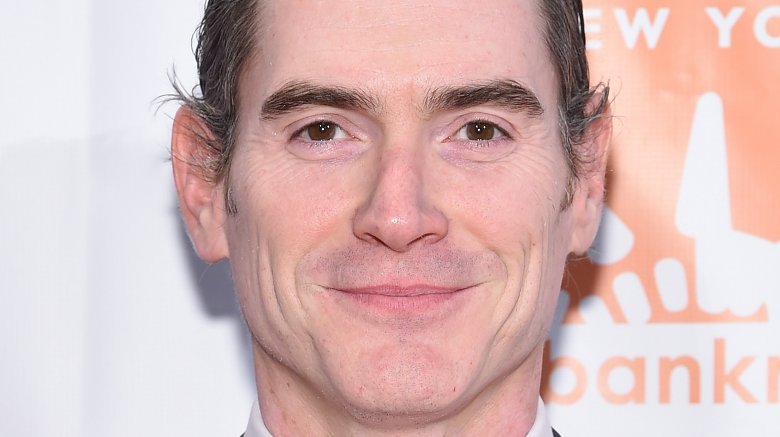 Getty Images
He may be in a movie all about a lightning-fast superhero, but actor Billy Crudup didn't actually make a speedy departure from The Flash movie.
Following reports that Crudup had dropped out of the upcoming DC film, The Hollywood Reporter confirms that he is still very much attached to the project. Sources close to the actor's camp and to The Flash production team told the outlet that Crudup remains set to play Henry Allen, father of Barry Allen/the Flash, opposite Ezra Miller. 
Buzz around The Flash movie has been at an all-time high recently. A directors shortlist revealed that Sam Raimi, Matthew Vaughn, and Robert Zemeckis were all frontrunners to helm the flick. Shortly after, news broke that Raimi pulled away (via ComicBook.com). And then, DC Comics writer Kevin Smith expressed apparent interest in taking the reins. Talk about a whirlwind.
With Crudup back on board (though he never really left in the first place), it's full steam ahead for The Flash. The studio still has a filming schedule to figure out, as it's "unclear at the moment," according to Crudup. Another order of business is finalizing the script, which is being completely overhauled by King Arthur and Robin Hood scribe Joby Harold. And of course, there's that pesky director spot to fill. Good news is, there's plenty of people to choose from.
So many elements of The Flash are up in the air, but fans can rest assured that they'll see the Scarlet Speedster soon. Miller will appear as the Flash in Zack Snyder's Justice League, which is out in theaters on Nov. 17. Until then, check out the other DC films we can't wait to see.