The Flash: Matthew Vaughn, Robert Zemeckis, Sam Raimi In Talks To Direct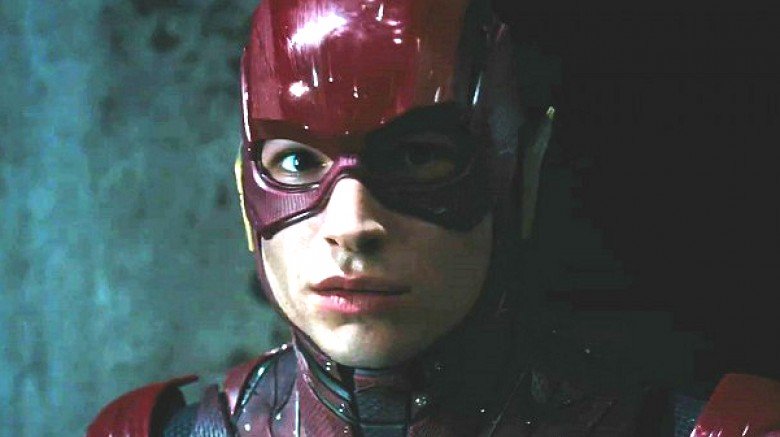 UPDATE 5/16/2017: Sam Raimi, director of the original Spider-Man trilogy, has entered The Flash director conversation. The Hollywood Reporter states that Raimi, Vaugh, and Zemeckis have all met with Warner Bros. recently and are each "strong contenders for the gig."
The original story follows.
Matthew Vaughn and Robert Zemeckis may be competing against each other to direct The Flash, as they're both in talks to helm the film.
Variety reports that Vaughn (Kick-Ass, X-Men: First Class) and Zemeckis (Back to the Future) are the frontrunners to direct the upcoming DC standalone, which stars Ezra Miller as Barry Allen/the Flash. An official offer has yet to be extended to either director in question. Warner Bros., the film's studio, declined to comment on the news.
Before Vaughn and Zemeckis can even think about directing The Flash, they each have some pretty big fish to fry. Vaughn is gearing up to release his spy comedy sequel Kingsman: The Golden Circle, and has previously stated that he wants to get started on a third installment as soon as possible. Similarly, Zemeckis has his sights set on an untitled project starring Steve Carell. Perhaps DC is willing to wait on the iconic directors to clear their plates before bringing them aboard.
The Flash has been in stasis since its first director, Seth Grahame-Smith, stepped away last year. Things went from bad to worse when Grahame-Smith's replacement, Rick Famuyiwa, departed earlier this year. The clincher here is that Famuyiwa crafted a new screenplay before he left. Without a director or any kind of narrative direction in sight, Warner Bros. tapped scribe Joby Harold to begin a page-one rewrite of the script while the studio began yet another search.
Another reason the film is currently on hold is star Miller's busy schedule. Miller recently committed to Fantastic Beasts and Where to Find Them 2, which begins filming this summer.
Despite the delays and numerous production troubles, Kiersey Clemons is still attached to play Iris West, Barry Allen's love interest. However, Billy Crudup, the actor set to play the hero's father, Henry Allen, has reportedly departed from The Flash for those exact reasons.
Though we likely won't see Miller speed by us in The Flash any time soon, the 24-year-old actor will appear as the Scarlet Speedster in Zack Snyder's Justice League this November, so it isn't all bad. As we wait for more details on The Flash, read up on why Miller looks so familiar.