Kevin Smith Says He 'Wouldn't Pass' On Directing The Flash Movie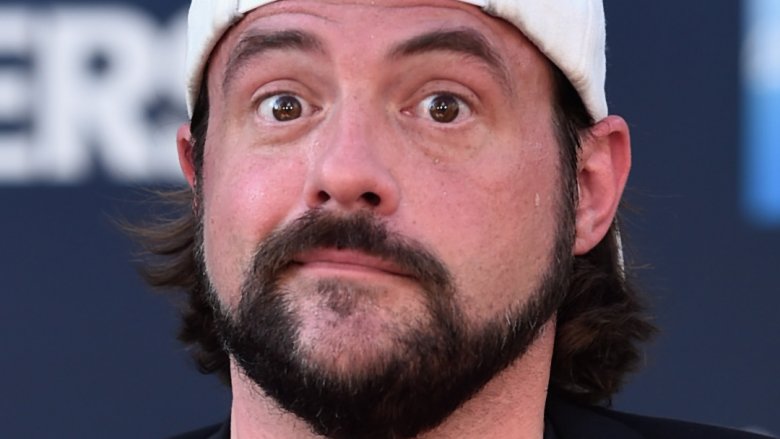 Getty Images
Kevin Smith says he knows a guy who wouldn't mind directing the big screen adaptation of The Flash.
As Warner Bros. continues the search for someone to helm the standalone flick starring Ezra Miller, Entertainment Weekly reported that Spider-Man director Sam Raimi has passed on the project. Other rumored contenders include Robert Zemeckis (Back to the Future) and Matthew Vaughn (Kingsman: The Secret Service).
But in response to news that Raimi took himself out of the running, Smith tweeted: "I know of at least one Director who wouldn't pass. (But to be fair, he's more of a 'director' than a Director...)"
Of course, he's referring to himself, and while it seems a little unlikely that Warner Bros. will listen, it's not all that crazy of an idea. Smith might know more about superheroes than any other director in Hollywood, as evidenced by his AMC series Comic Book Men. And while his Superman movie with Nicolas Cage never got off the ground, Smith has since directed several episodes of the CW's Flash series.
Meanwhile, things aren't going all that smooth behind the scenes of the movie. Two directors (Seth Grahame-Smith and Rick Famuyiwa) have already walked away from the project, and it sounds like co-star Billy Crudup recently did the same. Writers are also reportedly working on a complete overhaul of the script for the third time.
We do know that we'll first see Miller as the Flash in Justice League, which hits theaters Nov. 17. Check out what we know about that movie so far.