New Supergirl Finale Photos Reveal Emotional Series Sendoff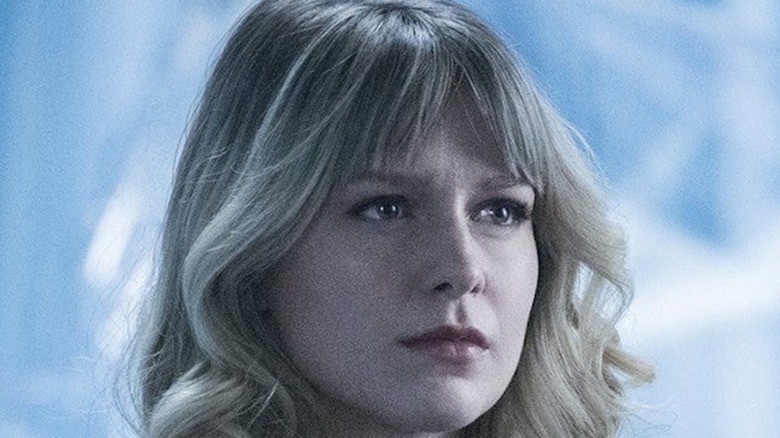 The CW
"Supergirl" has had an interesting journey throughout the Arrowverse. The Melissa Benoist-led series originally debuted on NBC, taking place in a separate universe to the other DC shows like "Arrow" and "The Flash." But Grant Gustin's Scarlet Speedster managed to crossover into the series in Season 1's "World's Finest" to establish a connection between "Supergirl" and the rest of the shows before it moved over to The CW going into Season 2. Benoist even teams up with all the other heroes in the crossover events "Invasion," "Crisis on Earth-X," "Elseworlds," and "Crisis on Infinite Earths."
All this is to say that Melissa Benoist's Kara Zor-El has had a brilliant journey on the small screen in the last few years, but it's time for "Supergirl" to come to an end. The CW announced that "Supergirl" Season 6 is the final season of the show, and it appears the real reason it's ending is that ratings aren't meeting expectations against the budget needed to bring the Kryptonian to life.
Season 6 is pushing the series into bold new territory as the Super Friends wind up facing Lex Luthor (Jon Cryer) and Nyxly — an imp from the fifth dimension. (No, DC Comics fans, she's not a version of Mr. Mxyzptlk.) And with the finale rapidly approaching, new photos from the series tease that there'll be an emotional sendoff for the Last Daughter of Krypton.
Alex and Kelly's wedding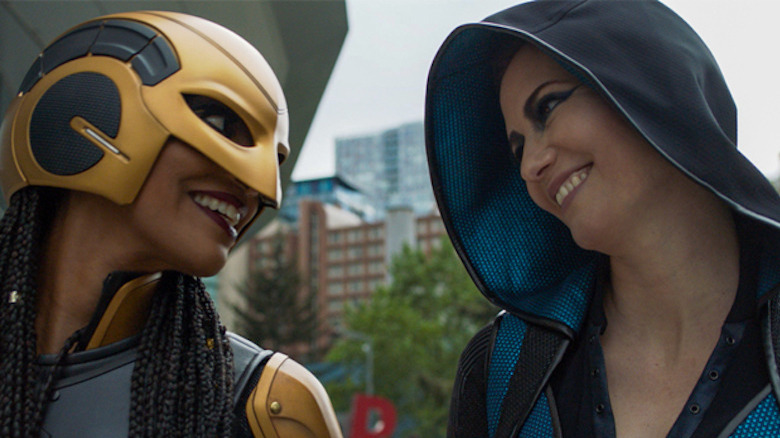 The CW
Not only will Kara Danvers try to defeat Lex Luthor once and for all in the "Supergirl" finale, but the emotions are going to be equally high as Alex Danvers (Chyler Leigh) and Kelly Olsen (Azie Tesfai) finally tie the knot. TV Line revealed the first images from the finale, showing the emotional wedding as all of Alex and Kelly's friends and family gather around them for the ceremony officiated by Martian Manhunter (David Harewood). But the photos also reveal all the heroes who team up with Kara to put a stop to Lex and Nyxly.
Not only does Mon-El (Chris Wood) return to help Kara, but both Jimmy and Kelly Olsen suit up in their respective Guardian outfits for the last battle. They're joined by Dreamer (Nicole Maines), Toyman (Winn Schott), and Brainiac 5/Brainy (Jesse Rath). The Super Friends will obviously have one heck of a fight on their hands, but it is a grand finale, after all.
Don't worry — just because "Supergirl" is ending doesn't mean that Melissa Benoist is hanging up the cape for good. The star recently told Entertainment Weekly that she'd happily return as Kara Zor-El in future Arrowverse events, saying, "I am not opposed to putting on the suit again, and I know there probably will be opportunities to." However, she added, "It would have to feel right for the character, and I know they would probably do it justice."