Yellowstone's Wes Bentley Teases Jamie's Dark Journey In Season 4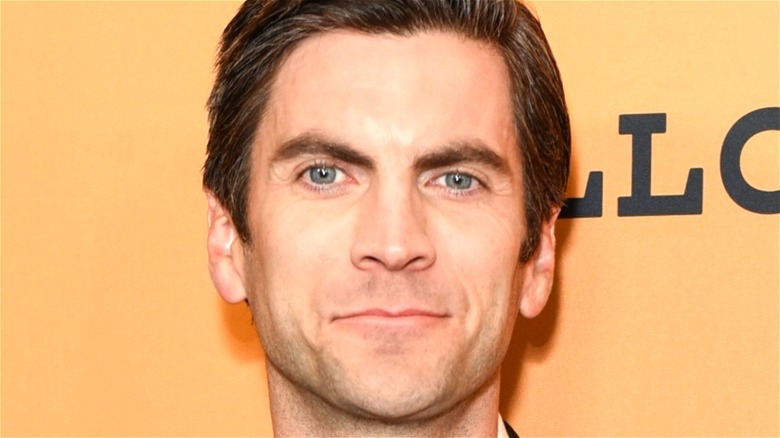 Presley Ann/Getty Images
The long, torturous wait for Season 4 of "Yellowstone" is almost at its merciful end. And with mere days separating series diehards from learning the mortal fates of John Dutton (Kevin Costner), Beth Dutton (Kelly Reilly), and Kayce Dutton (Luke Grimes), it seems not enough people are contemplating the future of the other Dutton, Jamie (Wes Bentley). As you may likely recall, Jamie was the only Dutton spared of violence in the series' shocking Season 3 finale, which has many fans wondering if he didn't play some part in orchestrating it. 
That would be a legitimately upsetting twist of fate even by "Yellowstone" standards because even in light of the many narrative twists surrounding Jamie ahead of and into that head-spinning finale, he's just never seemed the sort to turn on his family with violence. That being said, things have continued to get darker and darker for the wayward Dutton sibling over the course of the show's first three seasons, so such a dramatic turn of events is hardly off the table. But as miserable as things have gotten for Jamie over the years, they might get even darker in the new season, according to the man who plays him.
Jamie may be taking on the entire Dutton family in the new season of Yellowstone
Indeed, Wes Bentley teased Jamie may break bad and then some on "Yellowstone" in a recent interview with Philadelphia's Fox 29 News, during which he offered that Jamie Dutton may well be coming to claim what he's owed by whatever means necessary in the new season. In Bentley's own words, a break from the family may be behind his dark path. "He's [Jamie] a real guy who's in a real situation," the actor said. "He's no longer who he thought he was, and in his world that's crushing. That's all he wanted was that acceptance from his family."
That acceptance is more unlikely than ever after devastating Season 3 revelations emerged surrounding his bitter feud with Beth, and John dropping the bombshell that Jamie was, in fact, adopted. Bentley goes on to say Jamie's showdown with his family is only partly driven by that need for validation and is ultimately about claiming what he believes is rightfully his. "He wants part of the ranch, 'cause he's been told to be the lawyer, he's the lawyer, he's saved the ranch over and over again. And in his mind he want's a piece of it." Bentley continued, "So yeah, there's things he wants. He's broken, he's mad, and he's powerful. So he might come get it now."
Tough talk aside, "Yellowstone" fans know taking anything from John Dutton is no easy task, let alone his coveted ranching lands. And frankly, it's almost impossible to think Jamie has the mettle to do it.