Legendary Filmmaker Chris Columbus Reveals His Biggest Inspiration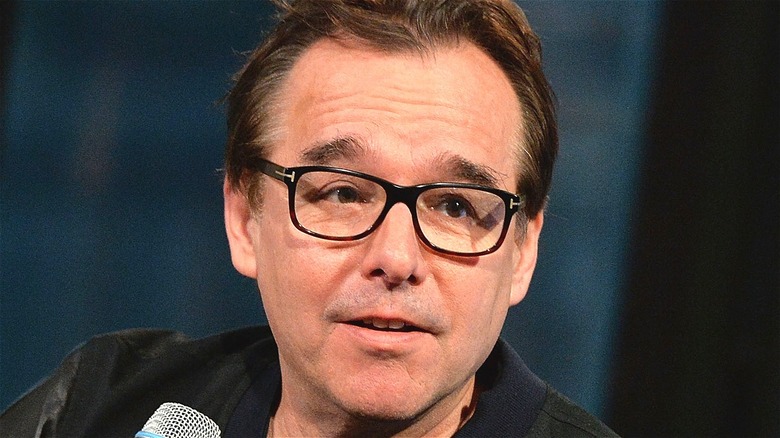 Slaven Vlasic/Getty Images
Kicking off his career in Hollywood nearly four decades ago, filmmaking legend Chris Columbus has since dazzled audiences as either a writer, director or producer of some of Hollywood's biggest fantasy films. Following his debut as a screenwriter for the comedy-drama "Reckless," Columbus shot to superstardom as the scribe of the holiday-themed horror comedy "Gremlins," under the auspices of director Joe Dante and executive producer Steven Spielberg. The enormous success of "Gremlins" soon led to another screenwriting gig for producer Spielberg, as he penned director Barry Levinson's action-adventure "Young Sherlock Holmes."
Before too long, Columbus found himself in the director's chair, beginning with hit adventure comedy "Adventures in Babysitting" in 1987. Three years later, Columbus made his way to Hollywood's filmmaker A-list, following his direction of film icon John Hughes' screenplay of the holiday classic "Home Alone." Things only got bigger from there, as Columbus directed the smash hit "Mrs. Doubtfire" in 1993, as well as the first two blockbuster "Harry Potter" films: "Harry Potter and the Sorcerer's Stone" in 2001, and "Harry Potter and Chamber of Secrets" in 2002.
Yet for all the grand opportunities Columbus has had throughout his career, he's never directed a comic book superhero movie. It's strange, considering that an iconic comic book company and character inspired him to become a filmmaker in the first place.
Marvel Comics and Spider-Man inspired Chris Columbus to become a filmmaker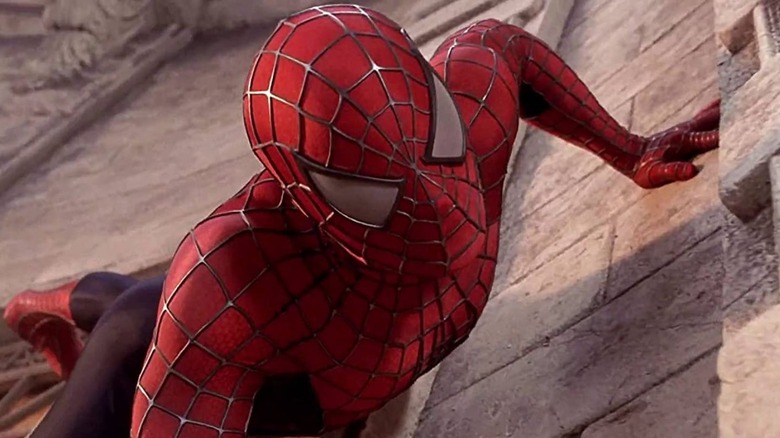 Sony Pictures Entertainment
In an interview with Screen Rant, Columbus — who is celebrating the 20th anniversary of the release of "Harry Potter and the Sorcerer's Stone" — looked back to his childhood to reveal the spark that lit the flame to his quest to becoming a filmmaker.
"Honestly, the reason I got into the film business, the reason I got into movies as a kid, was because of Marvel Comics, because that's what I wanted to do," Columbus told Screen Rant. "And Spider-Man was my hero as a kid."
Apparently Columbus' dreams of directing a version featuring boyhood hero came down to a crucial decision. He was given the choice to take the helm of the 2002 version of "Spider-Man" or direct "Harry Potter." Columbus went with the latter, of course, and said that he doesn't regret doing it.
"I probably heard the day before I got the 'Spider-Man' offer that I got 'Harry Potter.' And whoever it was, was like, 'Is he crazy? How could he pass up Spider-Man?' and part of me felt that way, because it's probably something I was waiting my entire life to do," Columbus told Screen Rant. "But I'm glad I decided to go with 'Potter.' I'm happy about that." The "Spider-Man" gig instead went to Sam Raimi, the acclaimed director of the "Evil Dead" horror trilogy.
Chris Columbus considered directing another Marvel property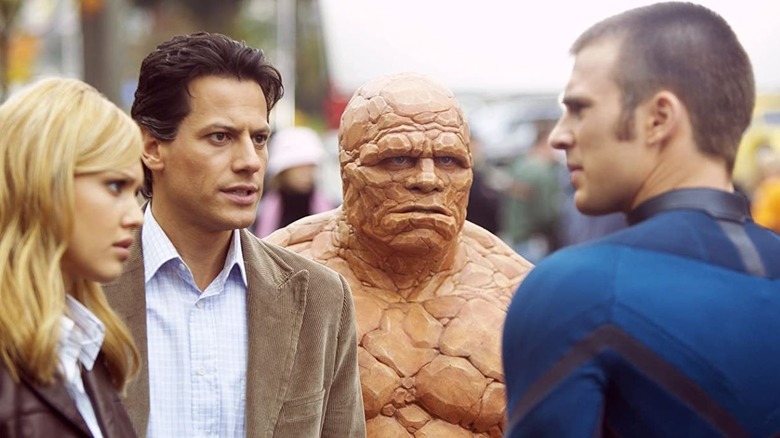 20th Century
Before "Spider-Man," Columbus reportedly flirted with the opportunity to direct a Marvel comic book film. According to Screen Rant, Columbus was originally set to direct "Fantastic Four," but eventually stepped aside and served as an executive producer on the 2005 film as well as its sequel, 2007's "Fantastic Four: Rise of the Silver Surfer." Tim Story went on to direct both "Fantastic Four" films, while Columbus directed the movie adaptation of the smash Broadway hit "Rent" in 2005.
In recent years, Columbus has produced film star Kurt Russell's holiday hit "The Christmas Chronicles" in 2018, and produced and directed the film's sequel, "The Christmas Chronicles: Part Two" in 2020. As for his next turn in the director's chair, IMDb has Columbus attached to the family action-adventure series "House of Secrets," which is being produced for Disney+. No cast members or a release date for the series have been announced.