Where To Stream The Home Alone Movies This Holiday Season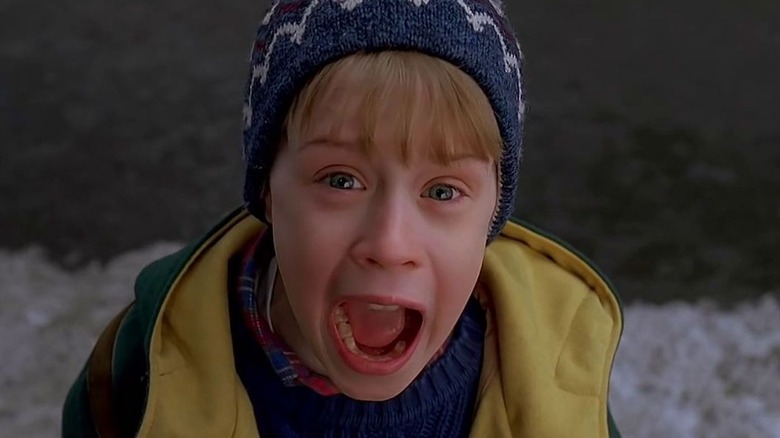 20th Century Studios
If you're anything like us, you'd be fine if the holidays were to just go on year-round. What's not to love? There's lots of great food, good times spent with family, and of course, holiday-themed entertainments to lift up our spirits.
Unfortunately, the holidays are firmly in the rearview mirror, but that doesn't mean you can't keep the vibe alive with your favorite Christmas movies. No, this isn't an article about "Die Hard." Rather, we're talking about the "Home Alone" series, the first of which was a surprise smash hit, made a mega-star out of young Macauley Culkin, and became an enduring classic that is practically synonymous with the Yuletide season to this day.
The flick was written by the great John Hughes, who gave us more eighties comedy classics than you can shake a stick at, and directed by Chris Columbus (Gremlins, Harry Potter and the Sorcerer's Stone). In it, Culkin plays Kevin McCallister, a charming yet devious boy who is left (you guessed it) home alone by his huge, calamitous family, who are planning on spending the season in Paris. Family matriarch Kate (Catherine O'Hara) realizes that Kevin has been left behind mid-flight, and a mad rush to get home ensues. Meanwhile, though, a pair of crooks calling themselves the Wet Bandits (Joe Pesci and Daniel Stern) are planning on robbing the McCallister home. Little do they know that young Kevin is far, far more resourceful and determined to protect the family home than anyone would have guessed — and that in him, they have more than met their match.
If you're looking to watch the film this holiday season (or any of its sequels), you're in luck.
The entire Home Alone catalog is available on Disney+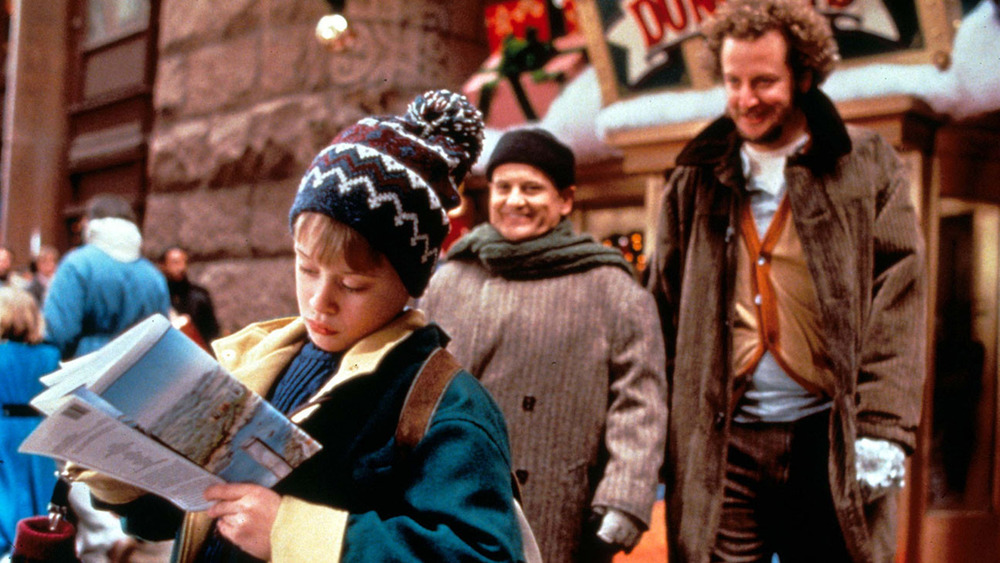 20th Century Studios
"Home Alone" and "Home Alone 2: Lost in New York" are both available on Disney+. 20th Century Studios originally distributed the films, and with Disney's purchase of the film house, they'll like reside on the streamer forever. Disney+ also has 1997's "Home Alone 3," which continues with the theme of the series with a completely new setting and cast of characters. The movie was critically-panned (moviegoers didn't like it either) but that didn't stop the sequels from coming.
If you're into truly abysmal sequels, "Home Alone 4" is also availble on Disney+, as is "Home Alone: The Holiday Heist." Do we recommend them? No, but they're there. The streamer also offers its original film "Home Sweet Home Alone," which has the worst Rotten Tomatoes scores out of the bunch. But hey, you're probably here to just see where the first two films are streaming, so mission accomplished.