Here's How You Can Watch Every Movie In The Home Alone Series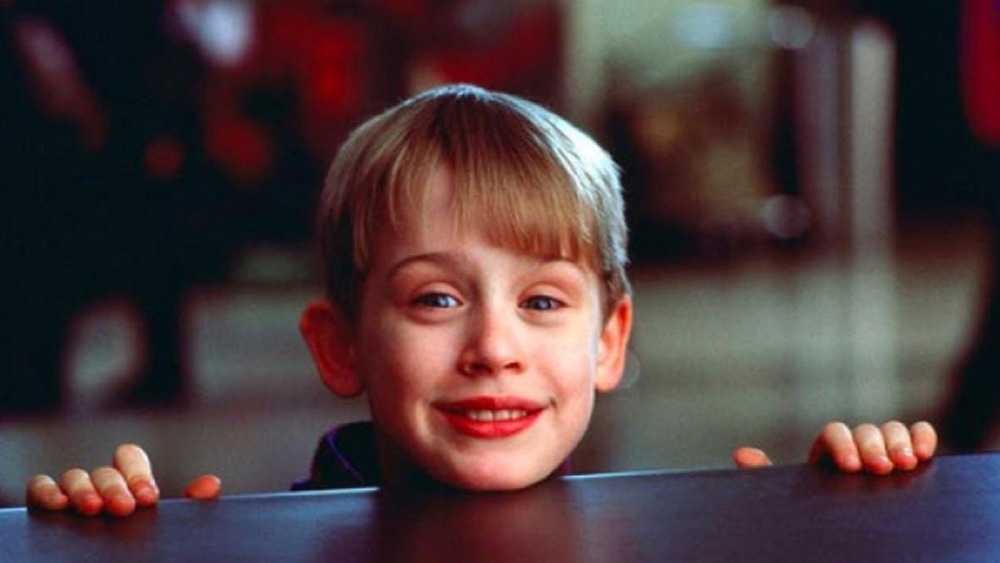 20th Century Studios
If you're anything like us, you'd be fine if the holidays were to just go on year-round. What's not to love? There's lots of great food, good times spent with family, and of course, holiday-themed entertainments to lift up our spirits.
Unfortunately, the holidays are firmly in the rearview mirror, but that doesn't mean you can't keep the vibe alive with your favorite Christmas movies. No, this isn't an article about Die Hard. Rather, we're talking about the Home Alone series, the first of which was a surprise smash hit, made a mega-star out of young Macauley Culkin, and became an enduring classic that is practically synonymous with the Yuletide season to this day.
The flick was written by the great John Hughes, who gave us more eighties comedy classics than you can shake a stick at, and directed by Chris Columbus (Gremlins, Harry Potter and the Sorcerer's Stone). In it, Culkin plays Kevin McCallister, a charming yet devious boy who is left (you guessed it) home alone by his huge, calamitous family, who are planning on spending the season in Paris. Family matriarch Kate (Catherine O'Hara) realizes that Kevin has been left behind mid-flight, and a mad rush to get home ensues. Meanwhile, though, a pair of crooks calling themselves the Wet Bandits (Joe Pesci and Daniel Stern) are planning on robbing the McCallister home. Little do they know that young Kevin is far, far more resourceful and determined to protect the family home than anyone would have guessed — and that in him, they have more than met their match.
The heartwarming and surprisingly action-packed holiday classic is currently available for streaming on Disney+, and if you're in the mood for more after taking it in, the Streamer of the Mouse has you (at least partially) covered. 
Disney+ has more Home Alone goodness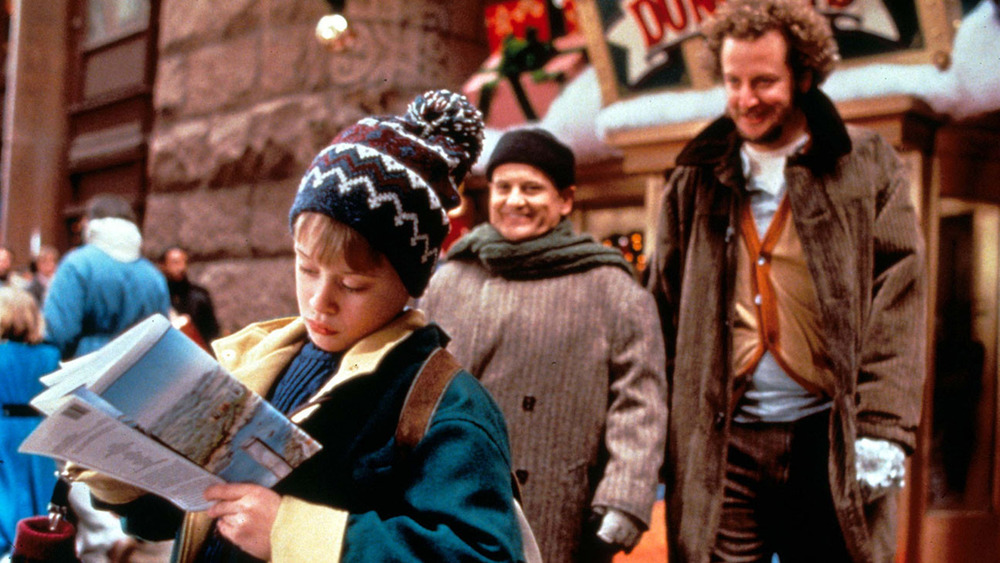 20th Century Studios
For what seems like the very definition of a standalone story, Home Alone generated a positively shocking number of sequels. Of these, one is vital: 1992's Home Alone 2: Lost in New York, the only installment to see most of the original cast returning, and the only one to also boast the writing and directing team of Hughes and Columbus. Culkin reprises his role as Kevin, who is once again separated from his family after accidentally boarding a flight to Big Apple while the rest of his brood are en route to Miami (which Kevin sees as a decidedly non-Christmas-y destination). As it happens, the Wet Bandits (a returning Pesci and Stern) have also landed in NYC after escaping from prison, and when the pair cross paths with Kevin, they make a plan to enact revenge on him while simultaneously setting themselves up by robbing a toy store. Spoiler alert: their plans fail, and they end up having their rear ends handed to them by Kevin just as hilariously as in the first film.
Disney+ also has 1997's Home Alone 3, which continues with the theme of the series with a completely new setting and cast of characters. This time around, the precocious, somewhat malevolent youngster at the center of the festivities is Alex Pruitt (Alex D. Linz), who accidentally comes into possession of a remote-control car containing a powerful microchip sought after by a gang of international spies. When Alex is forced to stay home from school — alone, of course — due to a case of the chickenpox, the quartet attempt to get their property back... but Alex, in true Kevin McCallister fashion, turns out to be unexpectedly effective at repelling the intruders.
For later films in the Home Alone series, head over to Amazon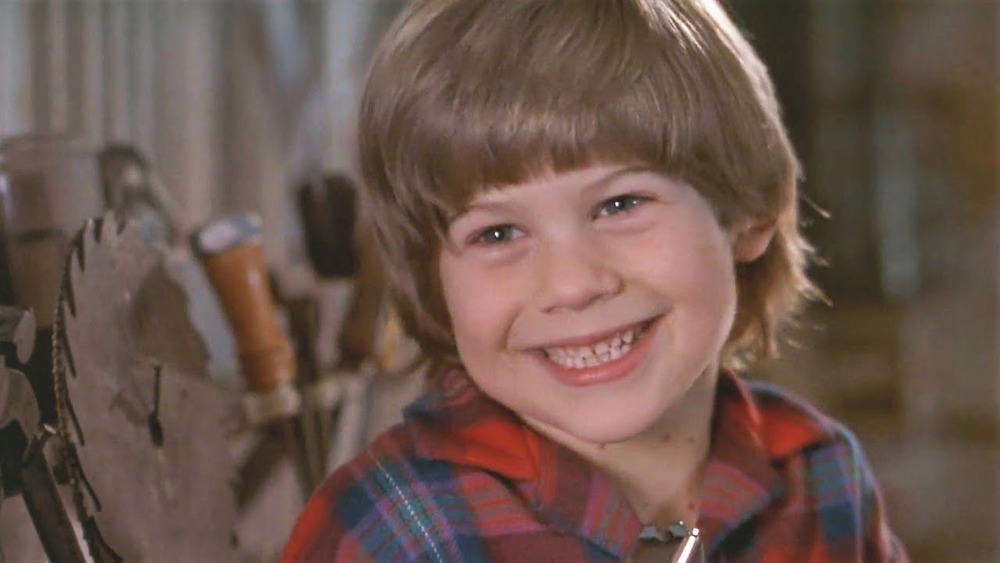 20th Century Studios
While the other two movies in the Home Alone franchise are not quite as vital as the ones that came before, they're still good, clean holiday fun — but you'll have to head over to Amazon Prime to catch them, because as of this writing, they're absent from the Disney+ catalog. 
The first of these is 2002's Home Alone: Taking Back the House, which revisits the character of Kevin McCallister (recast with young actor Mike Weinberg). The flick sees Kevin trying to reunite his estranged parents while also evading the wrath of former Wet Bandit Marv (the always hilarious French Stewart, taking over for Stern) and his wife Vera (Missi Pyle, Jumanji: Welcome to the Jungle). The flick was the first in the franchise not to be released theatrically, instead airing on ABC in advance of the 2002 holiday season.
Finally, we have Home Alone: The Holiday Heist, which once again gives us a new cast of characters centered on 10-year old Finn Baxter (Christian Martyn), who must defend his home from a trio of thieves while his parents are away at a Christmas party. The flick is notable for featuring the great Malcolm McDowell as Sinclair, one of the thieves — so if you've ever wanted to see an absolutely legendary actor who isn't named Pesci just getting owned by a pre-teen boy, this is the movie for you.
There you have it. Now, time to bake some Christmas cookies, pour a glass of eggnog, and settle in by the fire for your Home Alone festival. Who says we can't have the holidays all year round?