The Indiana Jones 5 Crew Just Suffered A Tragic Death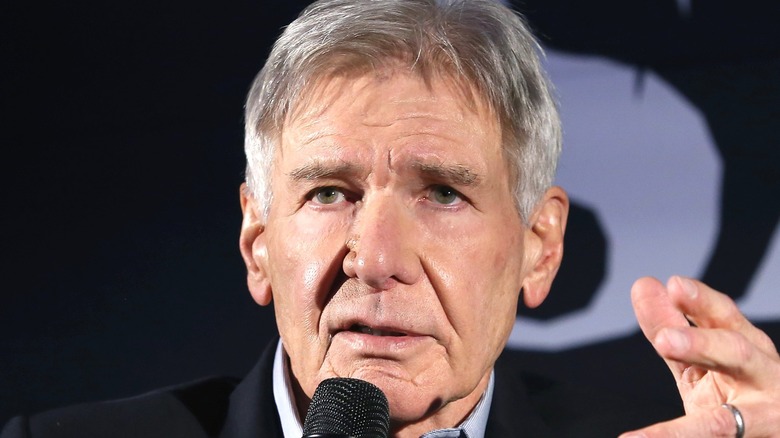 Medios Y Media/Getty
As the film industry continues to look for answers in the wake of the "Rust" on-set shooting, which tragically resulted in the death of cinematographer Halyna Hutchins and injured director Joel Souza, another production has experienced an untimely passing: "Indiana Jones 5."
It's the latest setback for a film that's been plagued by production delays. In June, star Harrison Ford injured his shoulder. Before that, Disney had already pushed back the film in an overall shakeup of its release schedule. The studio even delayed the film's release again last month, pushing it to June 30, 2023 (via EW). As of now, it is unclear if the tragic death of one of its crew members will delay the film once again.
"Indiana Jones 5" will be the fifth installment in the "Indiana Jones" franchise, and will most likely see Harrison Ford making his final turn in the role of the fedora-wearing archaeologist, which he originated in 1981. The upcoming film also stars Phoebe Waller-Bridge ("Fleabag"), Mads Mikkelsen ("Hannibal"), Thomas Krestschmann ("Avengers: Age of Ultron"), Boyd Holbrook ("Logan"), Toby Jones ("Captain America"), Shaunette Renée Wilson ("Black Panther"), and Antonio Banderas ("Mask of Zorro").
Here's everything we know about the "Indian Jones 5" tragedy.
An Indiana Jones 5 crew member has been found dead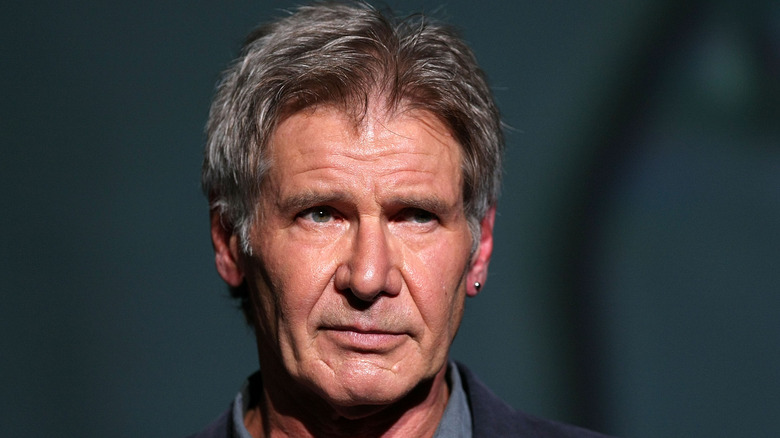 Junko Kimura/Getty Images
"Indiana Jones 5" crew member Nic Cupac was recently found dead in his hotel room in Fes, Morocco. The 54-year-old Cupac, who was working as a grip on the film, reportedly died of natural causes, though, a specific cause of death has not yet been disclosed. Lucasfilm, the production company behind "Indiana Jones 5," confirmed to Fox News that the cause of Cupac's death was not related to the filming of the movie.
The production company also commented on Cupac's passing in an official statement. "Our hearts go out to the family and friends of Nic Cupac, an incredibly talented colleague and member of the film community who will be greatly missed," the statement read.
Cupac first began working on films and TV shows in 2000 (via IMDb), with "Indiana Jones 5" being his 60th overall credit. He recently worked on films like "Venom: Let There Be Carnage" and "Jurassic Park: Fallen Kingdom," as well as other Lucasfilm projects, including "Star Wars Episode VIII: The Last Jedi" and "Solo: A Star Wars Story."
In its report about Cupac's death, The Sun shared quotes from some of his friends, who expressed their admiration for him and heartbreak over his passing. "I'm heartbroken. Nic was such a lovely man," remarked one friend, while another called him "one of the very best." He will be missed.