Harrison Ford Suffers Injury While Filming Indiana Jones 5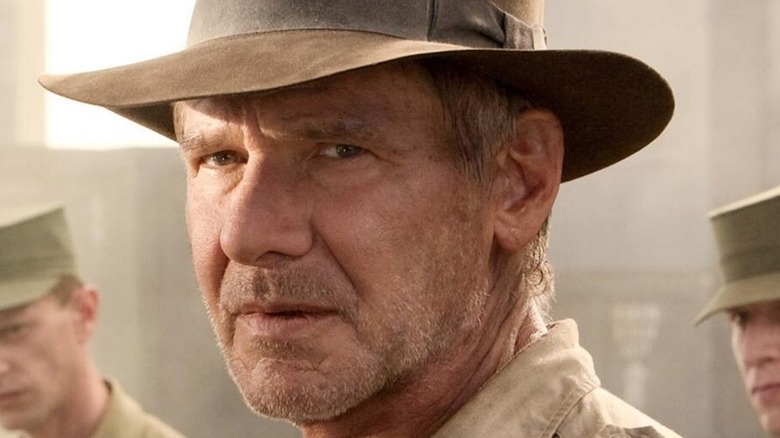 Disney/Lucasfilm
After "Indiana Jones and the Kingdom of the Crystal Skull," most audiences assumed that they'd seen the last of the adventuring archeologist, but clearly Disney and Lucasfilm had other ideas. "Indiana Jones 5" finally went into production back in June 2020, as evidenced by several photos that have surfaced online showing Harrison Ford back in his iconic outfit — complete with his fedora and whip combo, of course.
Although an official title has yet to be revealed for the sequel, and the story is also being kept under wraps, the impressive cast is enough to get excited about. Ford is joined by the likes of Phoebe Waller-Bridge, Mads Mikkelsen, Boyd Holbrook, Toby Jones, Thomas Kretchmann, and Shaunette Renée Wilson. As great as Mikkelsen is, though, can the "Hannibal" star save the floundering franchise? And wouldn't it be fun to see him play something other than a villain? Let the man show his range, is all we're saying. Maybe Phoebe Waller-Bridge should play the new nogoodnik? We digress ...
Whoever the villain is, it'll undoubtedly be a grand adventure with "Logan" director James Mangold at the helm. Unfortunately for all the fans looking forward to this one, Disney recently confirmed that Harrison Ford will take a break from filming the 2022 film after he was injured on set during rehearsal.
Production will continue as Ford recuperates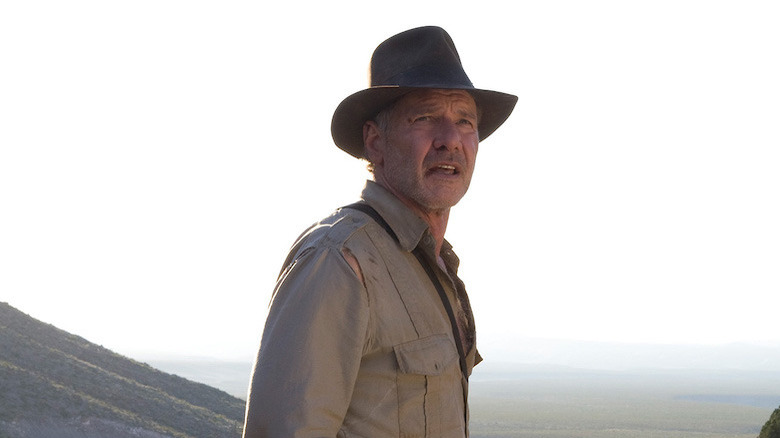 Disney/Lucasfilm
Work is currently underway on "Indiana Jones 5" in the U.K., but unfortunately they'll have to reshuffle the shooting schedule to accommodate Harrison Ford's recent injury. It doesn't sound overly serious, but the 78-year old star will be taking some time away from filming to recover.
A statement released by Disney (per Deadline) explained that Harrison Ford was injured when practicing a fight scene for the sequel: "In the course of rehearsing for a fight scene, Harrison Ford sustained an injury involving his shoulder. Production will continue while the appropriate course of treatment is evaluated, and the filming schedule will be reconfigured as needed in the coming weeks." Hopefully, Ford's shoulder injury isn't so serious that it requires an extensive recovery time or rehabilitation. 
It's a good sign that production hasn't been halted completely, and hopefully it'll be worth the wait. After all, this isn't the first time "Indiana Jones 5" has hit some roadblocks, as scriptwriter David Koepp originally penned the fifth adventure back in 2016, before ultimately leaving the project in 2019. However, when director James Mangold joined the sequel in 2020, he wrote a brand new script for his take on the classic franchise. It'll be interesting to see what direction he takes when the next "Indiana Jones" film arrives in theaters on July 29, 2022.