James Gunn Explains The Mistake He Left In Guardians Vol. 2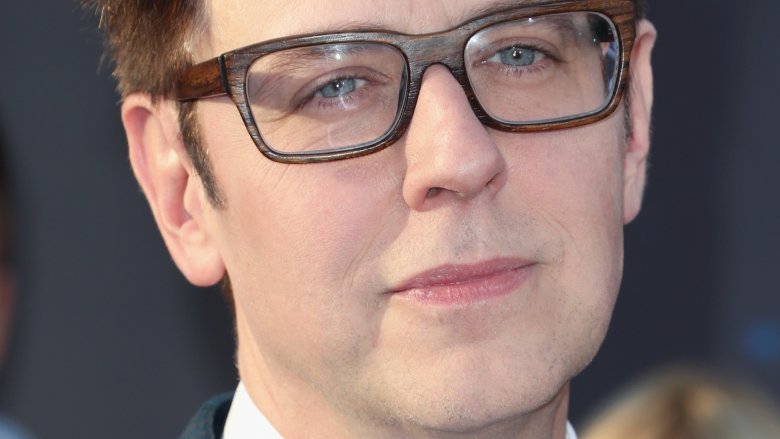 Getty Images
Contains minor spoilers for Guardians of the Galaxy Vol. 2
In the words of one long-forgotten Disney Channel character, nobody's perfect, and that even applies to James Gunn, director of the hyper-successful Guardians of the Galaxy Vol. 2.
During a recent question-and-answer session on Facebook Live, Gunn opened up about a minor error that made it to the final cut of the sequel, one that diehard Marvel fans quickly picked up on.
In Guardians Vol. 2, Marvel legend Stan Lee makes a cameo so epic that it blows every one of his past MCU appearances out of the water. When Rocket (Bradley Cooper), Yondu (Michael Rooker), Groot (Vin Diesel), and Kraglin (Sean Gunn) hop through galactic gaps in the hopes of reaching Ego's (Kurt Russel) planet before it's too late, they spot a group of Watchers. Lee chats with the gang, referencing his work as a FedEx driver, a nod to his cameo in Captain America: Civil War.
If you didn't know better, you'd assume that Lee's appearance in Vol. 2 could link every Marvel film together and solidify him as a time-bending, space-traversing, universe-altering entity. However, dig a little deeper into your memory of Marvel's history, and you'll realize that things are amiss. Guardians of the Galaxy Vol. 2 chronologically takes place before Captain America: Civil War, which means that Lee logistically shouldn't have his delivery driver story to tell.
Gunn addressed this in the Q&A, admitting that he messed up. "One thing I found very funny and interesting is the fact that people thought Stan Lee is a Watcher and that all of these cameos are part of him being a Watcher. So, Stan Lee as—probably—a guy who is working for the Watchers was something that I thought was fun for the MCU. And yes, I know I made a mistake. I'll own up to my mistake because Guardians of the Galaxy 2 theoretically happens in 2014... and Stan Lee in the movie says, 'That time I was the FedEx guy,' which is what he is in Civil War. I screwed up. I wasn't thinking, But I'm going to say that probably Stan Lee used the guise of a FedEx guy more than one time... it's a mistake, but it can be easily explained away."
During the Facebook Live stream, Gunn also revealed the reason why he almost stepped away from Guardians of the Galaxy Vol. 3. But thankfully, the writer and director will return for the third film, which will wrap up the current story of the galaxy-saving team. While we wait to see what will happen in Vol. 3, find out what really happened at the end of Vol. 2.