Stan Lee Already Shot His Next Four Marvel Cameos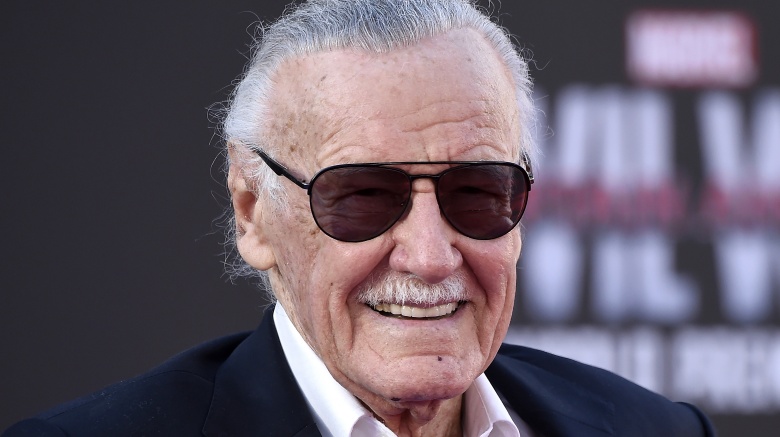 Getty Images
We may not know exactly which four movies Marvel is working on at the moment, but we know Stan Lee will appear in them.
The co-creator of Spider-Man, Thor, and countless other iconic Marvel characters has had a cameo in 26 movies so far, including each one in the MCU, going all the way back to 2000's X-Men.
Marvel Studios president Kevin Feige served as an associate producer on that movie, and he recently revealed during a special screening of Captain America: Civil War (via Collider), that Lee has already shot cameos to be in four upcoming Marvel flicks–and he did it in the most economical way possible.
"A couple of months ago in Atlanta, [Lee] flew down and we shot four in one day for four various projects," Feige said. "They're all awesome! They're all totally different. And he was unbelievable. He was on fire. He came in, he sat here, he stood there, he stood in this window, and then he went home."
So which movies did he film for? The next four MCU films are Doctor Strange, Guardians of the Galaxy Vol. 2, Thor: Ragnarok, and Avengers: Infinity War.
Doctor Strange hits theaters Nov. 4, production on Guardians 2 wrapped earlier this year, Thor is currently filming in Australia, and shooting for Infinity War won't start until early next year. But, as Collider points out: "Thanks to the advent of green screen, they can just insert Lee's cameos wherever it's meant to fit."
Guess we'll just have to wait to see how the writers penciled him in. Meanwhile, Lee's own life story is being made into a '70s-style action movie. Check out a few times he was a total boss.