We Finally Understand The Real Reason Ryan Reynolds Is Taking A Break From Acting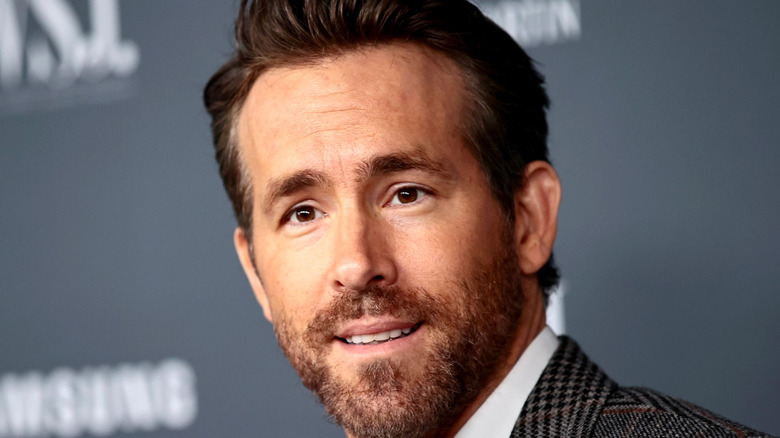 Dimitrios Kambouris/Getty
This Friday, Ryan Reynolds will be getting a "Red Notice" alongside Dwayne Johnson and Gal Gadot on Netflix, and it'll mark one less film project before he takes a lengthy break from Hollywood. Announced back in October, Reynolds took to Instagram after wrapping his upcoming festive Apple TV+ film, "Spirited," saying that he was going on "a little sabbatical from movie making." Since then, the actor has given no solid confirmation as to when he'd be back in action, but the understandable question is why he's even taking it in the first place.
Looking at his current ventures, there's certainly a lot on his to-do list that doesn't involve film scripts or stunt doubles. Besides his popular Aviation Gin, Reynolds is also working on Mint Mobile, Maximum Effort Marketing, and his recently purchased Welsh soccer team, Wrexham AFC. Ultimately, all these varied spinning plates take a backseat to the biggest reason Reynolds is taking a significant amount of time off.
Ryan Reynolds is swapping film time for family time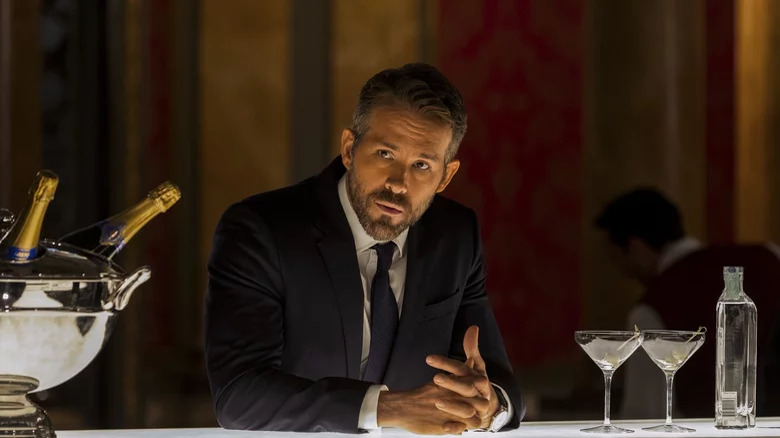 Netflix
Speaking to The Hollywood Reporter, Reynolds revealed that the main reason he's taking a break from explosive moments in front of the camera is to make sure he doesn't miss the valuable ones with his family. "I'm just trying to create a little bit more space for my family and time with them," said Reynolds. "You know, you don't really get that time back."
While he didn't give a specific slot as to when we can expect to see the fast-talking box office star again, he did hint that it wouldn't be until next year. "I'll probably be away from film, or at least shooting films, till the end of the summer. It just provides me an opportunity to be home." That's not to say his calendar isn't still a little cluttered with filmic activity. Besides "Spirited," Reynolds also has "The Adam Project" alongside Mark Ruffalo, and that film is now in post-production. After that and his extended time off, chances are that more talk of his first chaotic step into the MCU with "Deadpool 3" will most likely be revving up as well.