James Gunn Waited Two Decades To Cast This Peacemaker Star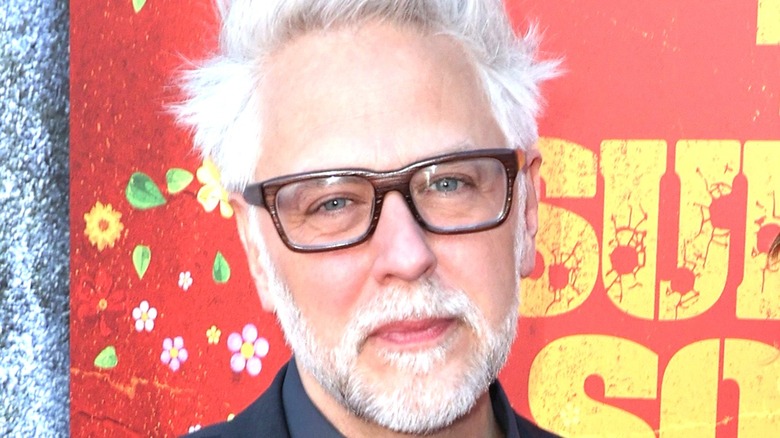 Kevin Winter/Getty
James Gunn's hotly-anticipated HBO Max series "Peacemaker" is going to feature an actor from the filmmaker's past, who first caught his eye nearly two decades ago. 
It was the early 2000s and Gunn had just penned one of his first big screenplays at the time — "Scooby-Doo" (2006). Casting was taking place when the actor in question came in to audition for the role of Shaggy, which wound up going to Matthew Lillard. However, this mystery man's performance had a lasting effect on the writer and director. When it came time to pick actors for the "Peacemaker" series, Gun had apparently remembered him from his audition tape and knew he had to find a place for him. 
"He remembered that I was one of his choices for Shaggy," the actor explained during a recent episode of "The Dave and Creech Show" podcast.
According to Variety, a completely original character was conjured up for the screen, named Larry Fitzgibbon, for this actor to play. He serves as the partner and friend for Detective Sophie Song, who is being played by "Shades of Blue" regular Annie Chang. Comic book fans will likely recognize the Fitzgibbon surname, as the 1980s John Ostrander "Suicide Squad" run featured a Dr. Fitzgibbon, who appeared on film in "The Suicide Squad" — played by Ostrander himself – as the medical worker who treats members of Task Force X and inmates of the Belle Reve prison. Some people expect Larry to be related to the doctor somehow. 
So who did Gunn end up casting for the role, after waiting so long to do so? 
Lochlyn Munro, from Freddy Vs. Jason and Riverdale, will appear in Peacemaker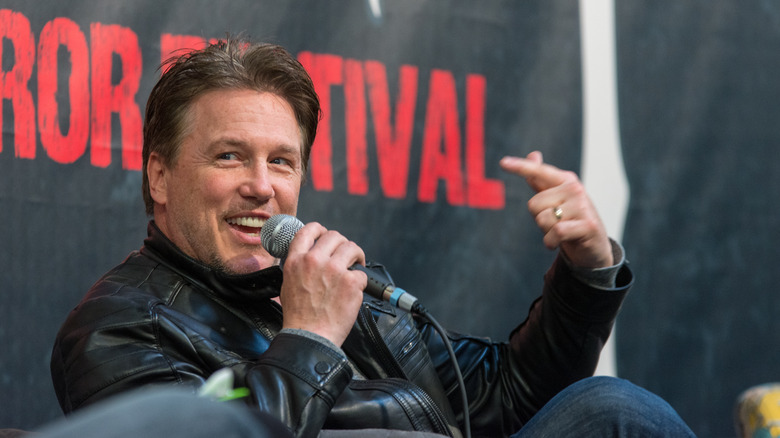 Markus Wissmann/Shutterstock
The name Lochlyn Munro may not be one that many people recognize, but that's not what got him through the door at HBO Max. It was Munro's acting skills — specifically during his audition for Shagg — that landed him on the cast for James Gun's "Peacemaker" series. 
"I ended up in this project because when he saw my tape, he remembered that I was one of his choices for Shaggy," Munro explained during "The Dave and Creech Show" podcast. "So, I went in — Obviously, [Matthew] Lillard was the perfect choice for that character. But that's kind of how he went, 'Oh, yeah, I want Lochlyn in this, because I remember he was one of my choices for 'Scooby-Doo." Twenty years later, isn't that weird?"
Since getting his start in Hollywood, Munro has taken on numerous movie roles and television parts while establishing himself as a mainstream character actor and regular guest star. He's best known for his appearances in the films "Scary Movie" and "Freddy vs. Jason," as well as the TV shows "Riverdale" and "Charmed." 
Gunn's "Peacemaker" series is set to release on HBO Max on January 13, 2022.