How Scooby-Doo Ruined Freddie Prinze Jr.'s Acting Career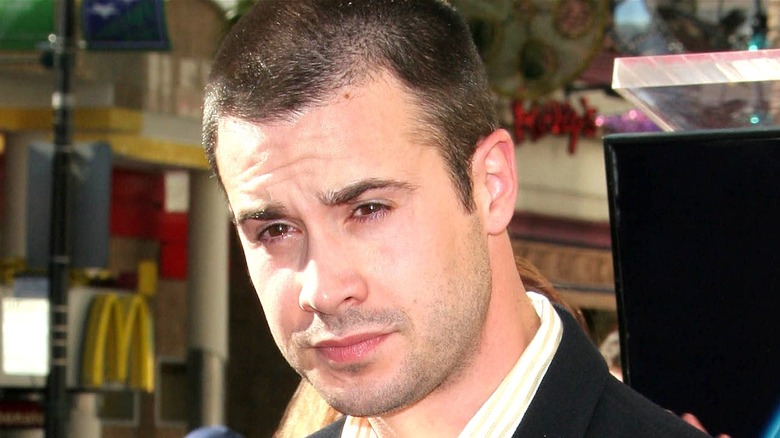 Shutterstock
We may receive a commission on purchases made from links.
Long before he played Fred Jones or tried to sell you Cascade dish detergent, Freddie Prinze Jr. was America's teenage heartthrob. The success of teen films like "I Know What You Did Last Summer" and "She's All That" had made him one of the most popular up-and-coming actors of the 1990s, especially for young girls. According to The New Zealand Herald, however, his time in the teen limelight was not destined to last.
While "She's All That" set up Prinze with a little star power, the fame had a short shelf life. Prinze's other ventures in teen rom-coms like "Summer Catch" just didn't resonate with audiences the same way. So, in 2002, Prinze, along with his future wife and "I Know What You Did Last Summer" co-star, Sarah Michelle Gellar, took on a different genre. The two accepted roles in the live-action adaptation of "Scooby-Doo," with the Gellar becoming the Daphne Blake to his Fred. Soon after, Prinze would disappear from the public eye almost entirely — in no small part due to the fact that "Scooby-Doo" and its sequel, "Monsters Unleashed," were complete and utter failures. 
In a way, they were so bad that they effectively ruined Prinze's acting career. Here's how.
It's no mystery why Scooby-Doo marked a downturn in Prinze's career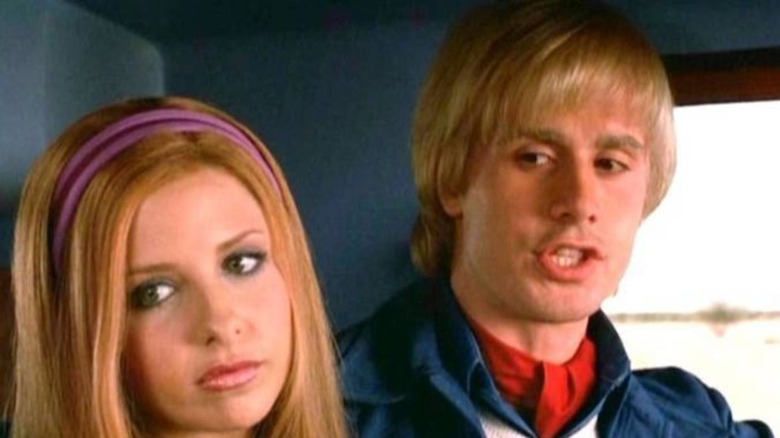 Warner Bros. Pictures
Credit where it's due, the live-action "Scooby-Doo" films starring Freddie Prinze Jr., Sarah Michelle Gellar, Linda Cardellini as Velma, and the current voice of cartoon Shaggy, Matthew Lillard, do have some nostalgic value. Plenty of kids grew up watching this absurd, almost-raunchy take on Mystery Inc.'s adulthood adventures and came away with positive memories that they cherish to this day. The first film even did well in the box office, making $275 million worldwide (via Box Office Mojo) on a roughly $84 million budget.
The real problem for "Scooby-Doo," and, by association, Prinze, is that critics switched to heavy-duty cast iron when they panned the film shortly after its release. To this day, "Scooby-Doo" only has a 30% rotten critical rating on Rotten Tomatoes, and only scored a mere 39% with general audiences. This all-around poor reception soon bled over onto "Scooby-Doo 2: Monsters Unleashed," providing proof as to why it didn't perform nearly as well as its predecessor at the box office. Furthermore, it somehow managed to land an even lower Rotten Tomatoes rating than the first film.
Since then, Prinze has taken up next to no film roles (via IMDb), with his most recent cinematic appearance in the flesh coming in 2008 for "Jack and Jill vs. the World." Although, he is quite active in the realms of television — most notably enjoying a lengthy run as the voice of Kanan Jarrus on the animated "Star Wars Rebels" series –, video games, and innuendo-laced detergent advertising, despite his abandonment of the film world. But that's okay because Prinze has always prioritized other parts of his personal life.
Even without acting Prinze has his plate full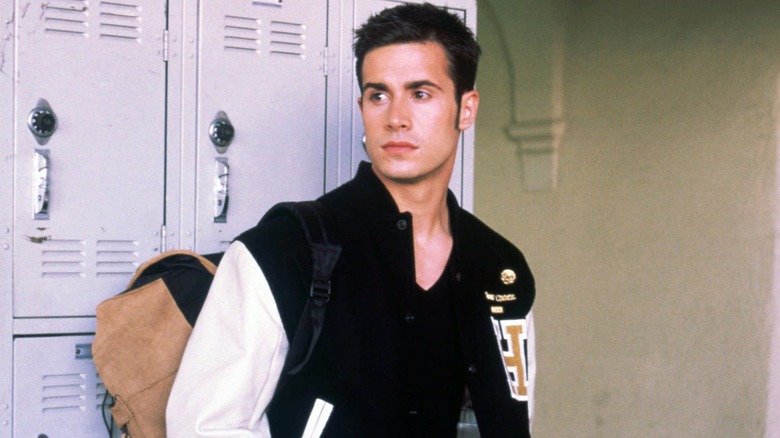 Miramax Films
For someone who was once one of the biggest names in mainstream movies, Freddie Prinze Jr. has remained surprisingly down to earth when it comes to his family. Since he married fellow actress Sarah Michelle Gellar almost 20 years ago, Prinze has always centered his priorities on those he loves. In an interview with E!, Prinze said he "became a full-time father" when the couple's first child was born. "It's not a job. It's what I love to do," he said, wearing his love for both of his children, Charlotte Grace, and Rocky James, on his sleeve.
Even before he became a family man though, the actor kept himself busy with other, well, non-acting endeavors. According to GQ, Prinze spent time writing plotlines and directing promos for World Wrestling Entertainment during the late 2000s. A lifelong wrestling fan, Prinze used his knowledge of the sport and his show business expertise to his advantage right up until his departure in February of 2009. As he recalls, an enlightening comment from WWE legend Stone Cold Steve Austin about fatherhood is what led him to end his run with the company (via Pop Culture).
As a father and homebody, however, Prinze has still continued to show off his talents. He has even become a cookbook author, releasing a collection of 75 recipes called "Back in the Kitchen" in 2016. Since then, Prinze has kept one foot in show business, appearing in the occasional TV show or lending his voice to a popular video game or animated show. Still, barring a vocal cameo as Kanan Jarrus in 2019's "Star Wars: The Rise of Skywalker," he has mostly stayed away from the big screen since his days as a member of Mystery Inc.