Is The Shrink Next Door Based On A True Story?
Paul Rudd and Will Ferrell cracked fans up when they appeared together in the hilarious "Anchorman" movies, and the multi-talented actors will soon reunite for an intriguing (and much more serious) Apple TV+ limited series "The Shrink Next Door." Based on the popular podcast by the same name, the upcoming series stars Rudd as Dr. Isaac "Ike" Herschkopf, a charismatic psychiatrist who slowly integrates himself into his wealthy client Martin "Marty" Markowitz's (Ferrell) life, and uses his influence over his patient for his personal gain.
According to Deadline, the "The Shrink Next Door" podcast was the number one podcast in 2019 and was produced by Wondery and Bloomberg Media. The story behind the podcast and soon-to-be television adaptation is definitely riveting and thus begs the question: Is "The Shrink Next Door" actually based on a true story? As it turns out, truth is often stranger than fiction. Here's just how accurate "The Shrink Next Door" television adaptation will really be.
The Shrink Next Door is based on real events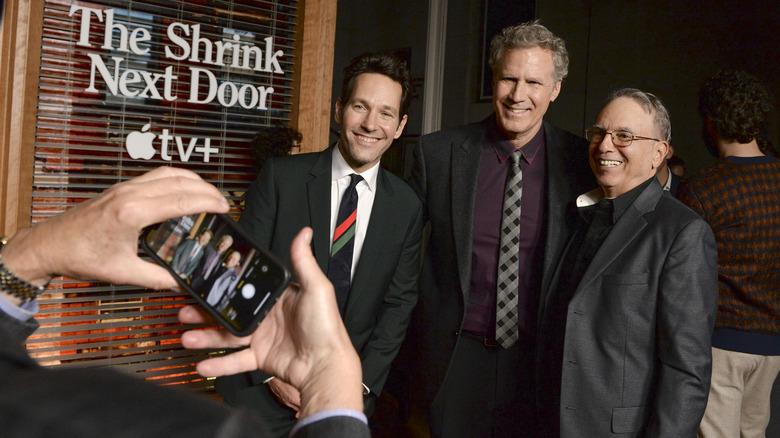 Alexi J. Rosenfeld/Getty Images
Believe it or not, the story at the heart of "The Shrink Next Door" is true. While most patients would assume their therapist is acting in their best interest, the real-life Marty Markowitz eventually realized that he was being taken advantage of by his therapist, Dr. Ike. According to Parade, Markowitz initially sought help from Dr. Ike for depression. Slowly but surely, the therapist convinced Markowitz to make drastic personal decisions. At the height of the ordeal, Dr. Ike and his wife moved into Markowitz's home in the Hamptons, he got partial control over Markowitz's business, and he even convinced his patient to change his will.
In 2019, the real-life Markowitz spoke to The New York Post in 2019 about his toxic relationship with Dr. Ike. "I felt like I was in a cult," he explained. "He took over my life very quickly... It was one ethical violation after another." Since Dr. Ike was already a well-known therapist who often worked with high-profile clients, Markowitz saw no reason to distrust him at first. Eventually, however, he realized the extent of his situation and was thankfully able to get help.
The podcast behind the TV series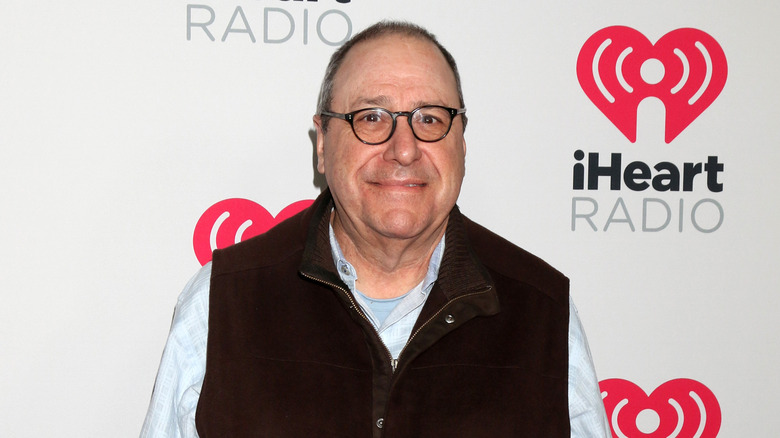 Kathy Hutchins/Shutterstock
The original podcast, "The Shrink Next Door," details the life-changing situation Marty Markowitz found himself in and chronicles the years-long battle to take control back over his life. The creator of the podcast is Bloomberg columnist Joe Nocera. According to Parade's report, he decided to tell the story after meeting both Markowitz and Dr. Ike when he himself moved next door to Markowitz's Hampton's home.
Ferrell admitted to Entertainment Weekly that he hadn't listened to "The Shrink Next Door" before hearing about the project, but he was immediately hooked once he did his research. "It's so relatable in a way — obviously it has special meaning for anyone who has done any amount of therapy," he said. "When we talked to Marty about this, it was a perfect storm of someone in a vulnerable place who had never really sought this type of counsel before and decided to give it a shot and got some really effective temporary relief right out of the gate and support in a way that he'd never felt and thought, 'Let's keep going. I'm going to double down on this whole thing.'" The "Shrink Next Door" star went on to note that the part of the story that really struck him was just how quickly the situation between Markowitz and Dr. Ike spiraled downward.
Be sure to watch "The Shrink Next Door" when it premieres on Apple TV+ on November 12.