What's The Song In The Teaser Trailer For The Shrink Next Door?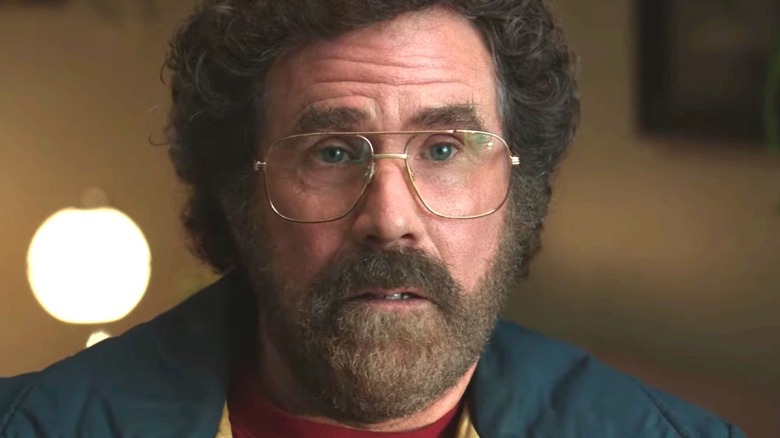 Apple TV+
"The Shrink Next Door" is an upcoming Apple TV+ project notable for being the television version of Joe Nocera's podcast of the same name, as well as its cast, which includes Will Ferrell, Paul Rudd, Kathryn Hahn, and Casey Wilson. The limited series focuses on a relationship between a psychiatrist to the stars, Dr. Isaac "Ike" Herschkopf (Rudd), and patient Martin "Marty" Markowitz (Ferrell). Ike somehow inserts himself into Marty's life, moving into his patient's Hamptons home and getting Marty to make him president of his family business. Based on true events, it's about the way a doctor-patient dynamic becomes rife with exploitation, manipulation, and power inequities.
The show will run for eight episodes, with the first three debuting on Friday, November 12, 2021 and new episodes coming every Friday after that (via Deadline). Apple TV+ has released an official teaser for the streaming series, and it includes a song that aficionados of the 1970s and '80s might remember — and which seems eminently suitable for the show, too.
In the trailer, Ike asks Marty questions about the status of his life, work, and family relationships, to which Marty replies with one word: "Fine." The introduction to the song plays during this dialogue. After Ike says, "You know what word I'm getting a little tired of hearing from you, Marty? The 'F' word," the lyrics from the chorus kick in: "I don't need you to worry for me 'cause I'm all right," after which Ike says, "Everything is not 'fine,'" and adds, "You're a nice guy, I'm not going to let anyone use you." This is what we call dramatic irony, folks.
The song is Billy Joel's My Life from 1978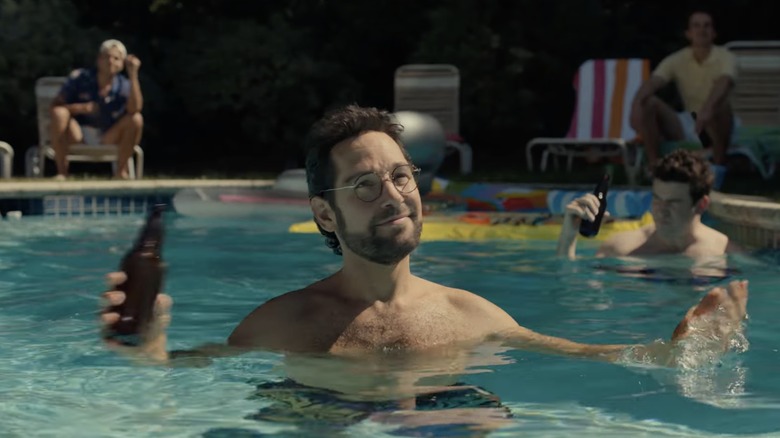 Apple TV+
The 1978 song from Billy Joel is called "My Life," off the album "52nd Street," with backing vocals from Chicago's Peter Cetera and Donnie Dacus. It peaked at No. 3 on BIllboard's Top 40 chart back in the day. You may remember it from another television show: it was the theme song for "Bosom Buddies" (1980-1982), albeit with another vocalist (rights issues prevented the song from being used with the show in syndication and on VHS and DVD). "Bosom Buddies" focused on a couple of men (Tom Hanks, Peter Scolari) who get away with living in an all-woman apartment building by dressing daily in drag. "The song is about asserting your independence, and is an empowering power ballad," The Telegraph said when it called the song one of Billy Joel's 10 best tunes in 2017.
Used in the teaser from Apple TV+, it could have a couple of different meanings. It could be Marty telling the people in his life to shove off, as his psychiatrist is helping him get mentally healthier and happier. But that would be contradictory because viewers already know that Ike does not have Marty's best interests at heart. This could also be Marty, at the end of the series (one can only hope), telling Ike to take a hike. 
Because we're nice people, we're hoping it's the latter. We'll find out for sure starting on November 12.