The Real Reason Why Carole Baskin Is Suing Netflix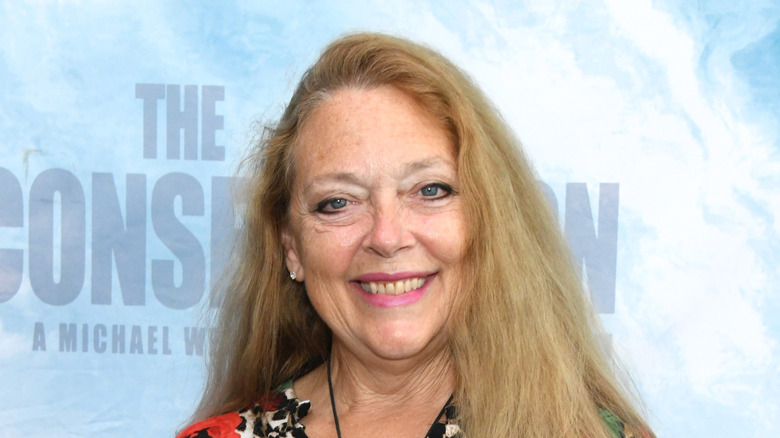 Araya Doheny/Getty Images
It seems like a lifetime ago now, but few have forgotten how strange the year 2020 turned out to be. What should have been the exciting start of a new decade quickly fell apart, with the COVID-19 pandemic sending the world into a tailspin in short order. Before we knew it, we were all stuck inside, washing our hands more than ever before and panic-buying all of the provisions we could find on store shelves. To keep ourselves entertained in all of the madness, the world collectively decided it would fixate on the ever-strange Netflix production, "Tiger King."
The inaugural season of "Tiger King" hit streaming in March of 2020, right around the time that worldwide quarantines were in full swing. In no time at all, the entirety of the online world was obsessed with this insane yet highly entertaining look at the dark side of big cat breeding and those knee-deep in it. Considering the massive popularity of Joe Exotic, Carole Baskin, Doc Antle, as well as their wacky antics almost two years ago, it should come as no surprise that Netflix is returning to the "Tiger King" world for a second season.
Though this is great news for fans of Season 1, someone who's not so thrilled about it is Baskin herself, who's suing Netflix over Season 2. Here's why.
Netflix is using footage of Baskin without her permission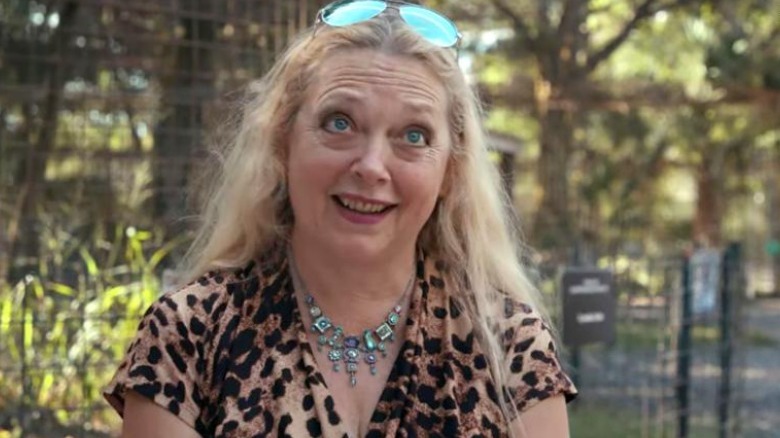 Netflix
As reported by Variety, Carole Baskin is seeking legal action against Netflix for including her in the upcoming "Tiger King 2" without her permission. She and her husband, Howard Baskin, filed the suit on November 1, 2021, in Tampa, Florida, against both the streamer and Royal Goode Productions — the production company behind the docuseries. The couple claim that they only signed release forms to appear in Season 1, and the companies' use of such footage for Season 2 is a direct breach of their contract. The Baskins demand their removal from the second season and for the case to be brought before a jury.
Additionally, the Baskins addressed their personal issues with the first "Tiger King" season — specifically, how it chose to depict Carole. They likened the final product to "an exposé" in a similar vein to the 2013 documentary "Blackfish," noting that it painted a harmful picture of her and her organization, Big Cat Rescue. Their statement also denounces Joe Exotic and his "roadside zoo" while highlighting the "pernicious" implication set forth by "Tiger King 1" that Carole Baskin was involved in the 1997 disappearance of her first husband, Don Lewis. At the time of this writing, Netflix has yet to comment on any part of this situation.
Despite this legal development and Carole Baskins' clear disinterest in "Tiger King 2," it still aims to premiere on Netflix on November 17, 2021.