The Chicago P.D. Character Fans Wish Would Come Back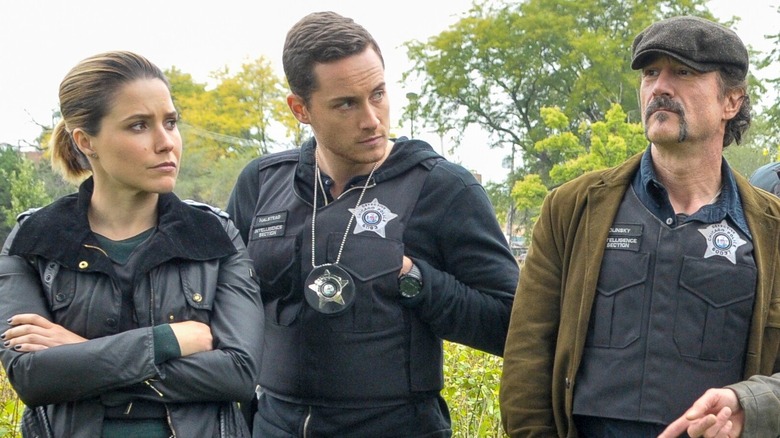 NBC
Like its sister shows in the "One Chicago" universe, "Chicago P.D." features the kind of characters who typically gain wildly passionate fan followings. Therefore, should a beloved cast member leave the show, fans don't merely wish for their favorite character to come back — they often demand it. The powerful connection that develops between "Chicago P.D." actors and their fans shouldn't come as much of a surprise though, considering the uncanny ability of the show's scriptwriters to imbue its characters with an emotional depth and complexity audiences simply cannot resist.
It's also no surprise that — across the show's nine seasons to date — more than a few of its fan-favorite characters have left the series. Indeed, whether they've exited after suffering an untimely death in service to the show's long-term dramatic arc, or because the actors themselves have decided to move on for one reason or another, "Chicago P.D." has said goodbye to some memorable figures over the years. But regardless of the reasons for the show's various departures, fans inevitably have had strong reactions to their favorite detectives or patrol officers suddenly exiting the series.
One member of the "Chicago P.D." roster, in particular, seems to have attracted an especially devoted fan club. Those fans haven't been at all shy about wanting their guy back on the show either, even if his return would require the invention of a downright supernatural plot twist.
Chicago P.D. fans really wish Alvin Olinsky could come back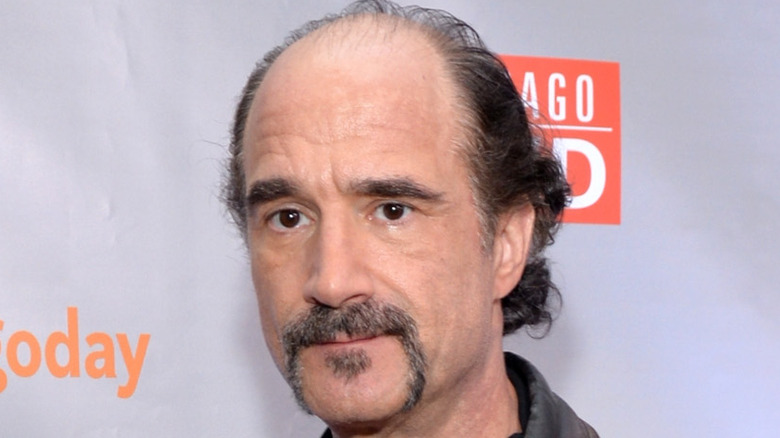 Daniel Boczarski/Getty Images
Fervent "Chicago P.D." fans at OneChicagoCenter.com don't have any second thoughts about who they want to see on the show again: Elias Koteas' loyal but doomed detective, Alvin Olinsky. Discussing the character's "Chicago P.D." departure, user Irma47jean commented, "Bring Olinksy [sic] back! I do not care how you do it, get it done! And soon! He was extremely crucial to the team." Another user named Kay agreed with that sentiment, writing, "Yes please bring him back, the show hasn't been the same since he left. Some of my family quit watching when he left." 
Elsewhere, Tenorkate took the critique up a notch, arguing that "Killing Elias Koteas' character off Chicago PD was the biggest mistake ever. 'Alvin Olinsky' was and still is loved & missed. CPD was never the same after his exit. ... I look forward to re-runs on other networks where 'Al' is still alive. I bet ratings would soar if NBC and CPD writers could figure out a way to bring Elias back."
As every dedicated Olinsky fan knows all too well, Al was murdered in prison in the show's harrowing Season 5 finale. As a result, barring some unlikely paranormal occurrence, the only place fans can look forward to seeing Al is in older "Chicago P.D." episodes. Fortunately, while wishing Al would come back to the show probably won't make it happen, fans are always only a few clicks away from getting to see their favorite detective in action again in "Chicago P.D." reruns.