The One Thing Fans Miss Most About Older Chicago P.D. Episodes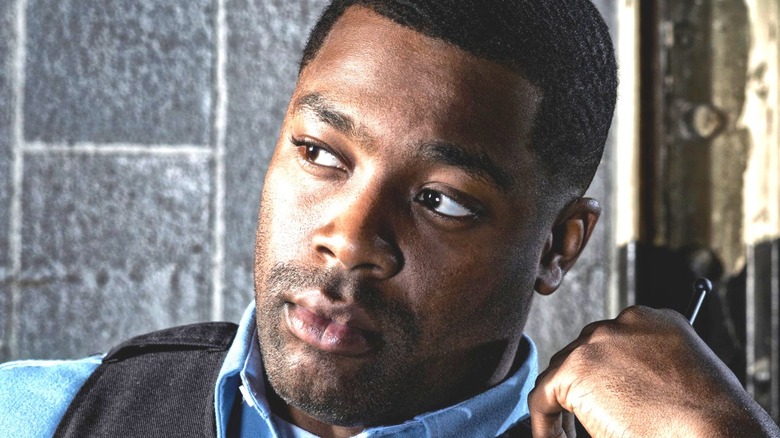 NBC
Season 9 of "Chicago P.D." is already off to an exciting start, just like star Jesse Lee Soffer said it would be. Fans of the show have already been treated to a deep dive into the background of Soffer's character, Jay Halstead, and have been witnesses to the continuing drama surrounding the deadly secret shared by Upton (Tracy Spiridakos) and Voight (Jason Beghe). The fan response to the season has been mostly positive so far as well, with the show's ratings staying strong. In fact, the October 6 episode of "Chicago P.D." drew such a huge crowd on NBC that it easily surpassed CBS' heavily hyped premiere of "CSI: Vegas" in the same time slot (via The Hollywood Reporter).
However, as is the case with any series that's been on the air as long as NBC's "One Chicago" shows have, it's inevitable that some fans will look back wistfully at their early days and say that things just aren't as good now as they used to be. At least, that's what's happening online right now, with the "Chicago P.D" fan community looking back on the show's first season, and reminiscing about when it spent more time focusing on both sides of daily police life.
Fans wish Chicago P.D. focused more on uniformed patrol officers
The "Chicago P.D." fan discussion in question started when Redditor u/the7local asked, "Anyone else miss the split story lines between patrol and intelligence?"
"In the early season of the shows," the Redditor continued, "we used to get shown patrol side quests with Kim & the main intelligence team. Ever since what's his name left and Kim was promoted, the show feels like it's missing something." While it's not completely clear who "what's his name" is, the user was probably thinking of Officer Sean Roman (Brian Geraghty), Kim Burgess' (Marina Squerciati) patrol partner, who left the show shortly before Kim was promoted to Intelligence.
"I really miss having patrol as a part of the show," agreed u/PersonalCover. "I'd love if they included more, just to balance out the show a little bit more and include Trudy more often!" Elsewhere, u/rudytoot25 added, "The patrol part was always a bit more light hearted than the intelligence stuff. It provided some comic relief."
Indeed, it seems like many "Chicago P.D." fans are longing for the days when there was more airtime for Trudy (Amy Morton), the tough, acerbic desk sergeant who used to go especially hard on Burgess and Roman. "I agree," wrote u/AnnaNonna. "I loved watching Burgess and Atwater and/or Burgess and Sean on patrol. They always brought Trudy into their storyline and Trudy is the best!" 
Fortunately, Trudy is still around, so the question is: Will the "Chicago P.D." producers heed the call for more Trudy and spend more time showing uniformed patrol officers in action? Only time will tell, but there's still a lot more of "Chicago P.D." Season 9 to come.