This Might Just Be The Scariest Movie Based Off Of A Manga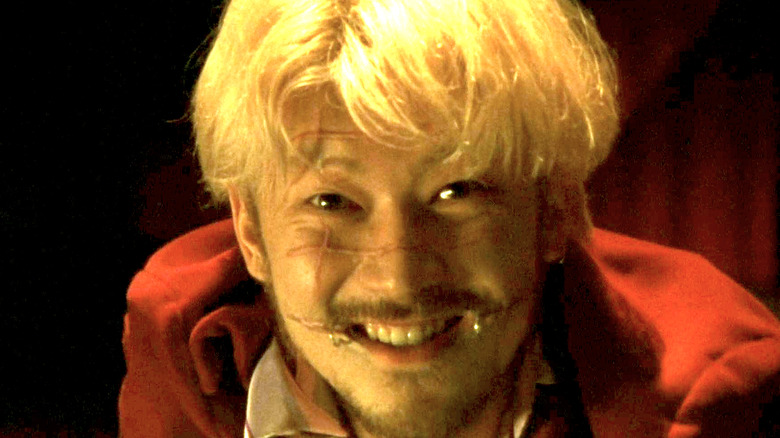 Media Blasters
Horror films over the years have come from numerous sources: short stories, novels, television shows, graphic novels, plays, and even old songs. A more recent inspiration for horror filmmakers, however, has been manga comics from Japan. Horror manga are not only very popular, but they also contain a lot of queasy, visceral imagery that is perfect for the screen. Many manga creators, like Junji Ito and Kazuo Umezu, are known as great horror writers and artists in their own right and have seen their work adapted to film and television several times over.
While horror manga are often adapted into movies in Japan and South Korea, studios and directors in the United States have not yet fully joined the trend. Despite that, there is one 2001 Japanese film based on a horror manga that is so gruesome and so horrible that it would make any horror filmmaker watching want to buy some manga and see what they can come up with. Here is the scariest movie ever adapted from a horror manga.
Ichi the Killer made ultraviolence the horror standard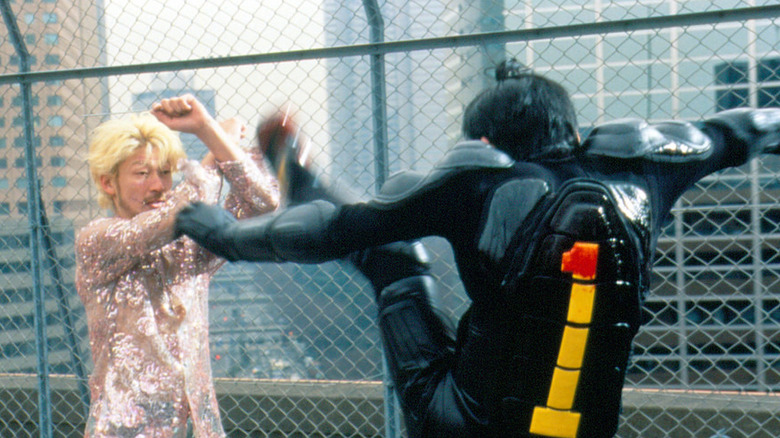 Media Blasters
A depraved depiction of a criminal underworld that set new screen boundaries for violence, 2001's "Ichi the Killer," directed by Takashi Miike, was so controversial upon release that it was banned in several countries, including Norway and Malaysia (via BBC News). 
Based on the manga series of the same name by Hideo Yamamoto, "Ichi the Killer" focuses on the title character, played by Nao Omori, an unassuming man who becomes a homicidal maniac when enraged. The mysterious Jijii (Shinya Tsukamoto) manipulates Ichi into killing several yakuza members while pitting multiple gangs against one another. But things quickly become complicated thanks to Ichi's madness and the motivations of certain gang members.
A cavalcade of body mutilation, sexual assault, and violent mayhem, "Ichi the Killer" is very notorious due to this intense violence, but the movie has also received appreciation and cult status due to its originality and bleak social commentary. For instance, Scott Tobias of The AV Club wrote that the movie finds "that threshold where pain becomes pleasure — and the seemingly gratuitous becomes art." The true horror of "Ichi the Killer" is in the need of Ichi and yakuza enforcer Kakihara (Tadanobu Asano) for extreme violence above and beyond anything else.
"Ichi the Killer" is currently streaming on Shudder and Tubi.