The Horror Artist That Reddit Agrees Is The Cronenberg Of Japanese Manga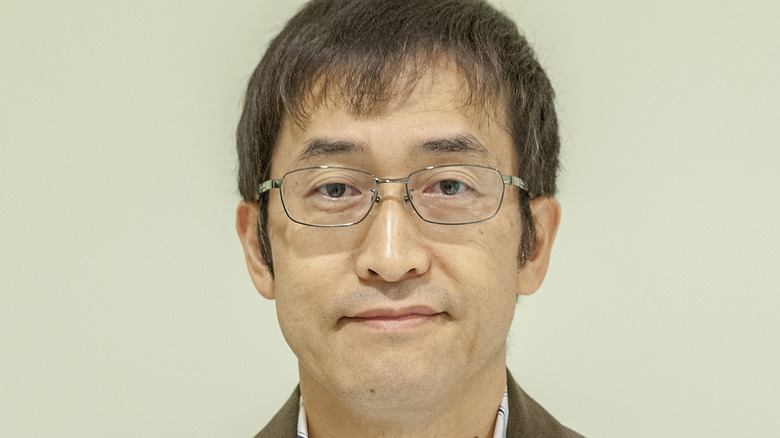 Tony Anna Mingardi/awakening/Getty Images
If you're a horror fan, it can be difficult to think of another artist whose work rivals the shocking images and ideas of David Cronenberg. Director of gory and often disturbing films such as "Dead Ringers," "The Fly," and "Videodrome," Cronenberg is no stranger to controversy, as when Ted Turner tried to yank the NC-17 "Crash" from his company's release schedule (via CNN). Things like that happen when your body of work includes purring, cooing televisions, and a man's head exploding.
But the Canadian filmmaker uses body horror, sex, and violence primarily to explore pet themes of transformation, existentialism, and how far human beings will go to experience new sensations. Few horror creators can rival him in combining often revolting imagery, deep philosophy, and an underlying dry humor.
So when Redditors agree that one horror artist is "the David Cronenberg of manga," it's quite the sign of respect. Here's more about the creator and why he warrants such a title.
Junji Ito is known for horror creations like Tomie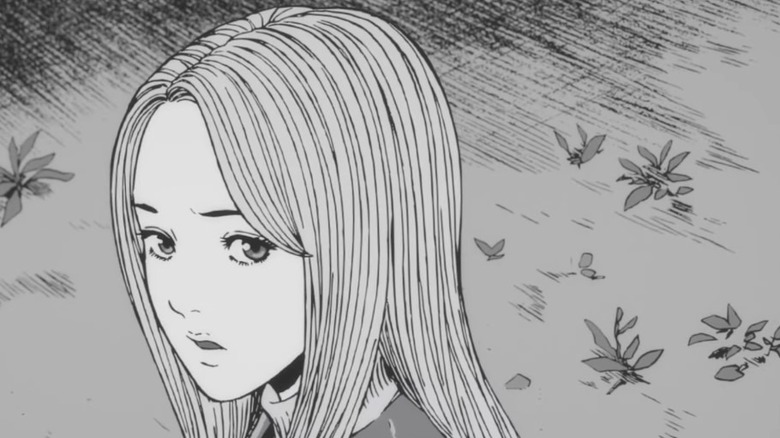 Adult Swim
Redditor sifsand posted in r/horror that "Junji Ito is a [J]apanese manga artist best known for his horror work such as Uzumaki or Gyo. The best way I can describe him is he's the David Cronenberg of manga." Dozens of comments agreed with them. User JasmineErdmann replied, "There's an originality to his work and he's a master of not explaining things, no matter how grotesque what he shows is it always feels like it's just the edges of something even worse."
Ito has earned such comparisons to Cronenberg and cult writer Thomas Ligotti. Comics of his like "Uzumaki" traffic in feverish, hallucinatory body horror imagery while retaining an absurd kind of black comedy. His most iconic creation may be Tomie, the beautiful young girl who inadvertently drives men – and women – to murderous obsession over her. Yet Tomie can't actually die – no matter how often she's seemingly killed and dismembered. 
The artist has had plenty of success in Japan, with film adaptations of "Tomie" and "Uzumaki" both seeing releases and sequels. However, with a delayed four-episode anime adaptation of "Uzumaki" now set to premiere in America this year (via Adult Swim), Ito may finally be getting the notoriety here that he deserves. Hopefully, he won't meet the same fate as Cronenberg and face demands for his work to be shelved, but we'll find out what happens when "Uzumaki" arrives later in 2021.