The Most Despicable Character In AHS According To Fans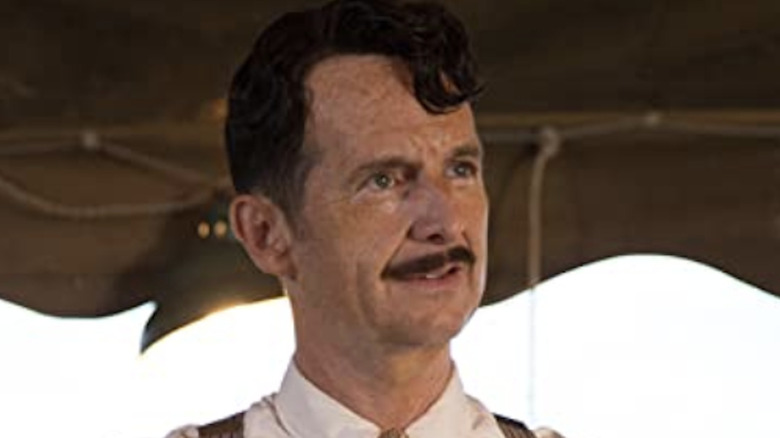 FX
The deliciously twisted mind of Ryan Murphy has made for some fascinating storytelling, particularly when it comes to his most lauded series, "American Horror Story." The uber producer's anthology series forces fans to face down their darkest fears, be it ghosts, serial killers, clowns, Trump-loving cult leaders, sadistic nuns, the Antichrist, aliens, or even a tow-headed boy next door who just also happens to be a murderer.
Every new season showcases both Murphy's and anthology co-creator Brad Falchuk's spin on familiar horror tropes. The success of "AHS" can also be attributed to the consistently stellar cast of regulars, which includes Jessica Lange, Evan Peters, and Sarah Paulson. Over the years, these actors have inhabited the bodies of good guys, bad guys, and the in-betweens. Even the most hated characters have the potential to become fan favorites because who doesn't love a bad boy (or girl), right?
However, sometimes there are no redeeming qualities to be found in an "American Horror Story" character. Their actions proved to be too disturbing, too cruel, too inhumane, or, let's face it, too annoying to tolerate or forgive. Here's the most despicable "AHS" character, according to fans.
Fans can't stand Coven's Madame LaLaurie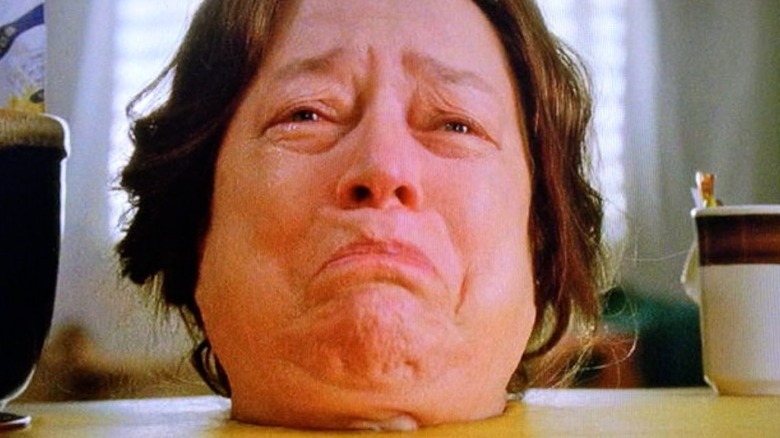 FX
Fans of "American Horror Story" took to the subreddit r/AmericanHorrorStory to answer the question posed by u/New-Monitor7273, "Which character is more vile and despicable, Stanley in 'Freak Show' or LaLaurie in 'Coven'?" Kathy Bates' Madame Delphine LaLaurie won by a landslide with 229 votes. On Season 3, villain Madame LaLaurie's cruelty and racism know no bounds. She holds slaves prisoner in her attic in a veritable torture chamber where she uses their blood as part of her daily beauty ritual (to name just one of her many horrifying acts). Redditor u/ItsDarwinMan82 wrote, "Madame LaLaurie for me. Hands down." User u/ITwinkTherefore1am added, "Definitely Delphine. She hurt way more people in more sadistic ways for absolutely no reason."
What may be giving Madame LaLaurie the edge in this vote is that the "AHS" character is based on a real person. In reality, she was a New Orleans slave owner and socialite who never answered for her crimes. According to Vice, the city's residents finally learned of her depraved acts when a fire engulfed her home in 1834. She fled the scene and is believed to have died in Paris.
On "AHS: Freak Show," Denis O'Hare's Stanley is a procurer of all living things odd or unusual who hones in on Elsa Mars' (Jessica Lange) unusual family in Season 4. With help from the inside, Stanley delivers parts (or the entirety) of some beloved characters to be displayed in exchange for a hefty finder's fee. Despite his heinous deeds, Stanley procured just 81 votes from the Reddit poll. "Stanley is definitely vile, but Delphine was on a whole other level of insane cruelty," reasoned u/MadeUpMelly.