True Crime Series Executioner Has Found Its Leading Man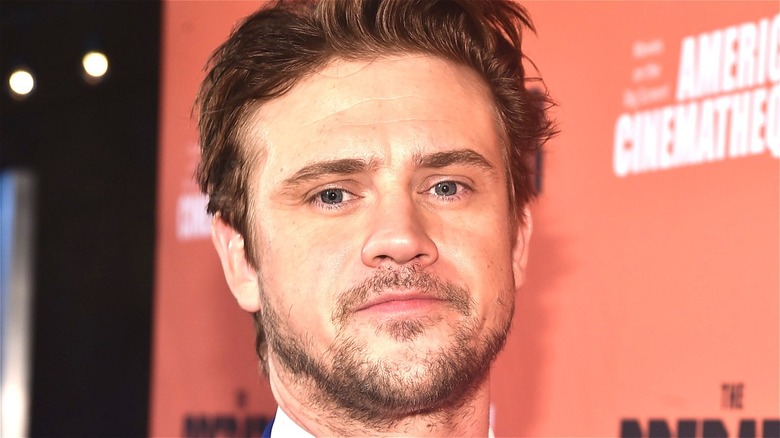 Alberto E. Rodriguez/Getty Images
"Narcos" star Boyd Holbrook is taking his talents back to the small screen with a new true-crime drama series centered around the infamous relationship between convicted murderer Jack Abbott and novelist Norman Mailer, who was able to help get the killer paroled from prison — ultimately leading to the death of an innocent person just weeks later. 
"Executioner" will focus on the events that unfollowed before and after Abbott's release in 1981, including his written correspondence with Mailer and the ensuing murder trial he had in New York City in early 1982 after the second slaying, Deadline reports. Writer Anthony Tambakis, who wrote "Warrior," and "Minamata" director Andrew Levitas will helm the series.
It's been nearly two years since Holbrook had a major leading role on television, with his last big part coming on the now-defunct Quibi streaming service in last year's miniseries "The Fugitive." He's currently gearing up to star in Netflix's hotly-anticipated "The Sandman" adaptation. "Executioner" is currently in the early stages of development, so it's unclear when the series will be released. But here's what we do know about it so far. 
Holbrook will play smooth-talking, state-raised convict Jack Abbott
Miquel Benitez/Getty Images
Boyd Holbrook's character, Jack Abbott, was a slimy sleazeball and skilled orator who was able to fool countless people with his writings. So viewers should expect to see the same from the "Logan" actor's portrayal.
The convicted killer sported a mustache and slicked-back pompadour at the time of his 1981 arrest for the stabbing of New York City resident Richard Adan (via The New York Times). Only six weeks had gone by since his release from a Utah prison, which came after Norman Mailer and other celebrities, including famed novelist Jerzy Kosinski, backed Abbott's parole bid and helped him write a book about being treated wrongly behind bars, titled "In the Belly of the Beast." Abbott had made himself known to Mailer and his supporters after reading his book, "The Executioner's Song," which covered the life and execution of murderer Gary Gilmore. 
"Both Mailer and I believe in the purgatory power of art," Kosinski reportedly said after Adan's death, which was ruled manslaughter (via New York Daily News). "We pretended he had always been a writer. It was a fraud ... I went to welcome a writer, to celebrate his intellectual birth. But I should have been welcoming a just-freed prisoner, a man from another planet." 
In addition to playing Abbott, Holbrook will also be executive producing "Executioner."