The Chicago Fire Season 10 Episode 6 Scene That Had Fans In Tears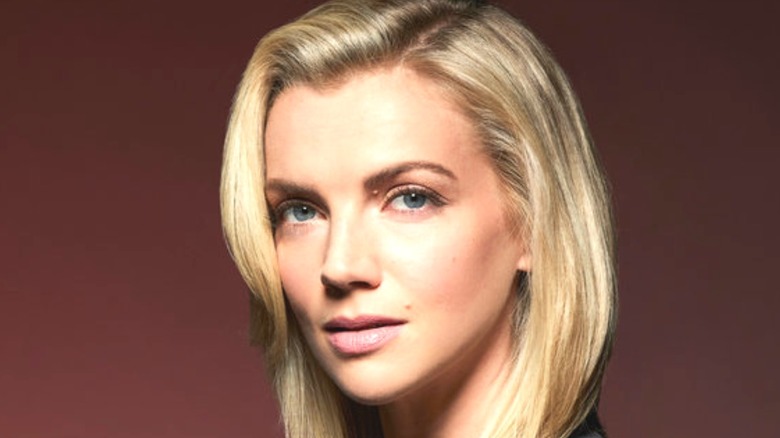 Art Streiber/NBC
"Chicago Fire" fans were rocked recently by the departure of beloved original cast member Jesse Spencer in the series' landmark 200th episode. The surprise exit hit most fans of Dick Wolf's sprawling Chicago-verse pretty hard, but none perhaps more than those invested in the "Brettsey" romance that paired Spencer's fire captain Matthew Casey with Paramedic-in-Charge Sylvie Brett (Kara Killmer). Despite some fans' resistance to the Brettsey pairing, most seemed happy to see Brett and Casey finally find love with each other. But perhaps the seeming resolution of their storybook romance should have been a clue that the other shoe was about to drop — which is exactly what happened when Casey moved from Chicago to Oregon in the episode appropriately titled "Two Hundred."
But the story didn't end there. In a surprise bonus, fans were treated to a moment between the two in the next episode, "Dead Zone," which aired on October 27. The catch: Killmer was the only actor we see in the scene, but Spencer was there too, a voice from the past. It's a moment that caught fans off guard and sent many to social media to register all their feels — and all their tears.
So what exactly was the "Chicago Fire" scene that had fans sobbing enough tears to put out a Chicago fire? If you saw it, you already know ...
Three words from Casey to Brett on Chicago Fire moved fans to tears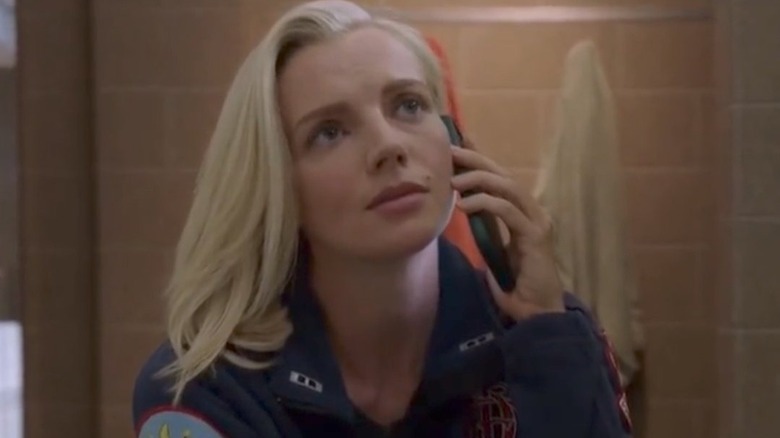 NBC Universal
The scene begins in an unassuming manner: Brett calmly walks into the locker room at Firehouse 51 and checks her phone. It's then that she notices a voicemail from Casey—and then that fans at home suddenly get a lump in their throats. "Sylvie," he begins, "I hate that we keep missing each other. ... Maybe we should make a call schedule, when we're both free. We'll figure it out." And then, he says those three words — "I love you" — and Brett closes her eyes, a subtle, yet powerful way of registering all the emotions that fans at home were no doubt feeling as well.
The moment led one fan, @Learnthingss, to post a video of the scene and simply tweet, "I-.......he said 'I love you,'" followed by a few sobbing emoji and a broken heart. "Okay," responded @Joannee_tw, "why does this need to hurt me?! I'm spending my day off relaxing at a beach and I do not want to cry in public." Another fan, @youpin99, added, "That was the best part. I am so glad we got an I love you.'" Other fans, meanwhile, just posted GIFs of people crying.
Of course, not everyone was happy — one fan, @freshface81, was disappointed that the "I love you" didn't come until after Casey had left town. "He should have said I love you last week in the rain," they posted, prompting @Margab282 to respond, "If ['Chicago Fire'] was a show that pampers its fans, we would have had it. But [it] is not." Clearly, no one is being pampered, but fans were treated to a little moment of resolution, and while Brett is clearly moving on, there's always the chance that Casey will return ... one day.