Chicago Fire's Jesse Spencer Teases The Potential Return Of Casey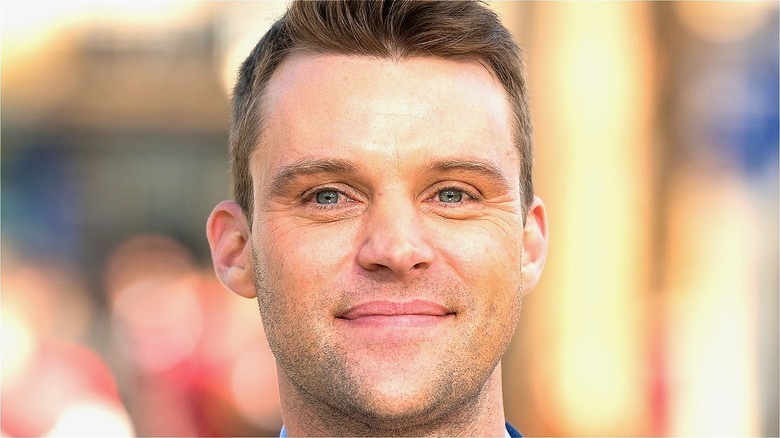 Noel Vasquez/Getty Images
NBC's "Chicago Fire" is currently in the middle of its 10th season since it premiered in 2012, and even though Season 10 is just five episodes in, it's already delivered one of its most surprising moments. In Episode 5, "Two Hundred" — named in honor of being "Chicago Fire's" 200th episode — one of the show's main characters, Matt Casey (Jesse Spencer), makes the major decision to leave Firehouse 51 and the city of Chicago.
For Casey, the decision was a long time coming. The character has always wanted to be a father, and when his fellow firefighter and best friend Andy Darden (Corey Sorenson) died in the show's pilot, it left his two sons Ben (Charlie Babbo) and Griffin (Cameron Scott Roberts) fatherless. More recently, the boys' mother Heather (Chaon Cross) got her second DUI that resulted in jail time. Casey decided to relocate to Portland, Oregon to take care of the now teenaged boys, which means that he will be gone for at least three years.
For actor Jesse Spencer, his reasons for leaving the Chicago One family are a bit less dramatic. As he told TV Line, he'd been on network television for 18 consecutive years — 10 years on "Chicago Fire," and another eight years on the Fox series "House" before that — so really, it was just time to take a break.
But in a recent interview, Spencer hinted that Matt Casey might not be gone from "Chicago Fire" for good.
Jesse Spencer isn't closing the door on Matt Casey's return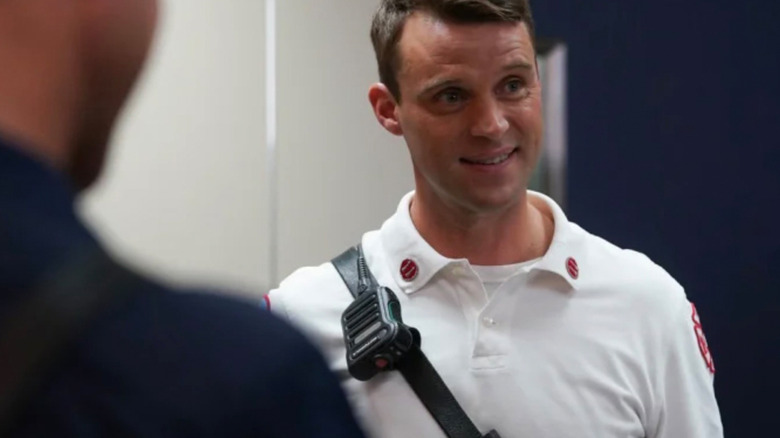 NBC
"It wraps up ten years for me," Spencer said (via Deadline). "I think it was pretty organic that he's leaving and he's going for three years but is he? We don't know."
That statement obviously leaves open the possibility that we haven't seen the last of Casey, but it doesn't get into specifics. But later in his interview, Spencer indicated that a potential return might involve Casey's longtime love interest Sylvie Brett (Kara Killmer), his fellow firefighter who just became his official girlfriend.
"It was difficult because I really like Kara and we've established a really nice relationship. I really liked working with her," Spencer said. "And there's always a chance I'll come back, too. We're still toying with the 'Will Casey come back?' That's a possibility, you know. [Showrunner] Derek [Haas] and I talked about that and it's a possibility for me too."
At this point, Casey and Brett, or "Brettsey" as fans call them, are planning to have a long-distance relationship, so that leaves one likely avenue for Spencer to appear on the show. TV Line has already reported that Casey's voice will be featured in an upcoming episode later this season, possibly via a phone or Zoom call.
"Chicago Fire" also has a precedent of bringing back cast members in a reduced capacity. Monica Raymund played Casey's wife Gabby Dawson for the first six seasons before leaving the show, but she returned as a guest star for seasons 7 and 8.
But for now, "Chicago Fire" will have to soldier on without their likable leading man.