Edgar Wright Just Revealed A Hilariously Harrowing Story From The Set Of Spaced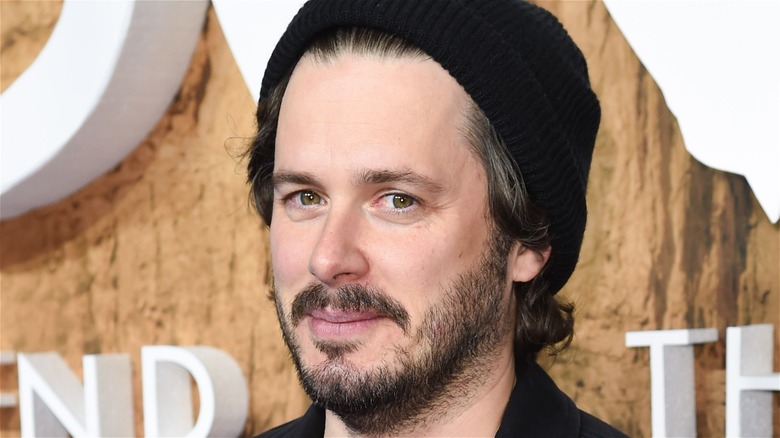 Featureflash Photo Agency/Shutterstock
You've no doubt heard, but Edgar Wright has a new movie out. It's called "Last Night in Soho." it's a stylish psychological thriller fronting the formidable talents of Anya Taylor-Joy and Thomasin McKenzie, and it's shaping up to be the cinematic event of the spooky season. Not surprisingly, the writer-director himself has been hot on the promotion trail celebrating the film's release, most recently taking part in a revelatory Ask Me Anything session on Reddit. While much of the conversation was rightfully centered on "Last Night in Soho," as one might expect given Wright's fervid fandom, questions about past projects were popping up on the regular.
As Wright typically is, he was indeed more than willing to answer questions about those projects, tossing out narrative nuggets about pretty much everything he's ever worked on. That naturally includes "Spaced," the cult hit British sitcom that put him on the path to the A-list of directors. Debuting in 1999, the punchy, pop-culture-loving comedy also first paired Wright with pals and future collaborators Simon Pegg and Nick Frost. That trio would, of course, break out via the director's beloved Cornetto Trilogy ("Shaun of the Dead," "Hot Fuzz," and "The World's End"), but Wright was happy enough to offer one Redditor a diamond of a story from their time on "Spaced" — one that found Frost in a particularly sticky situation.      
Nick Frost apparently had a wild encounter after taking some work home with him on Spaced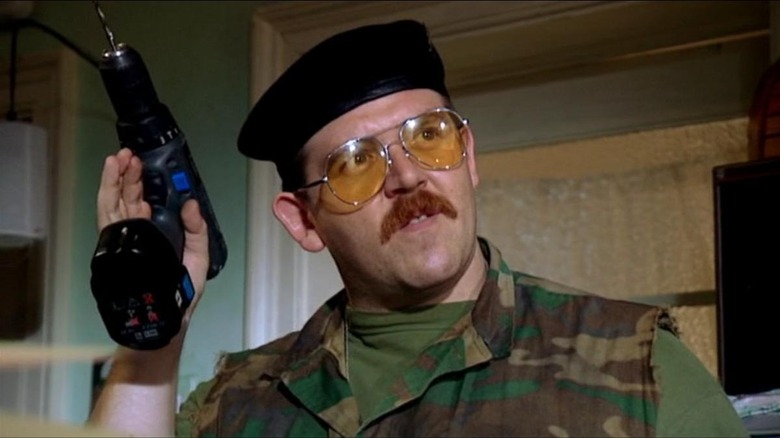 Channel 4 Television Corporation
Wright's tale was prompted by u/5kage, who asked the director for his best behind-the-scenes story about his famed stars, "What is the funniest story with Simon [Pegg] and Nick [Frost] that happened on set?" Wright responded with a wild tale that eventually found Nick Frost, who played a gun-loving military enthusiast on "Spaced," staring down an anti-terror tactical unit dispatched by the London PD.
Oddly enough, the story started innocently enough, with Wright stating, "On the set of 'Spaced,' Nick Frost took home a prop rifle to practice a scene where Mike Watt, his character, stripped the rifle while blindfolded." The director continued the story by noting, "The plastic bag that he was carrying it in was partially open and a neighbor saw it, called the police, and a 15 man anti-terror unit was called." According to Wright, the unit crashed through the doors of Frost's flat and found him in a compromising position that had little to do with the prop gun. "They burst into the room, guns trained on him, whilst Nick was smoking a bong," he recalled.
Yes, that's just the sort of hilarious, and slightly unsettling tale one might find in a film from Pegg, Wright, and Frost. But Wright was quick to note Frost probably doesn't find this particular story quite as funny as he does. Here's hoping Frost sees the humor in it more than two decades on.