The Forgotten Simon Pegg Comedy You Can Binge On Amazon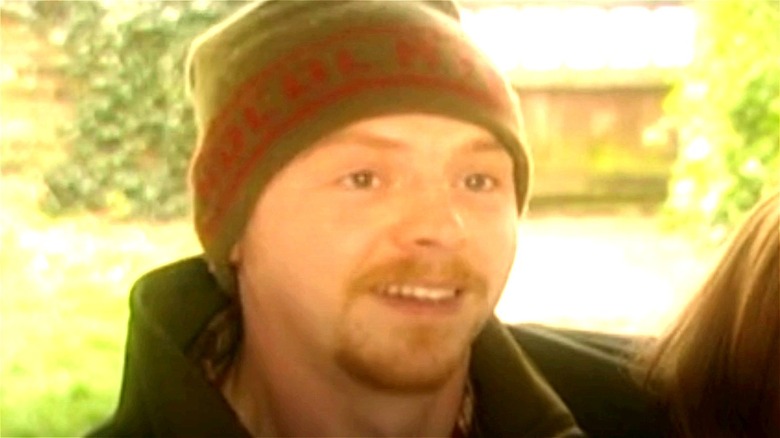 Channel 4
British star Simon Pegg is probably best known for collaborating with director Edgar Wright on the "Three Flavors Cornetto Trilogy," which includes "Shaun of the Dead," "Hot Fuzz," and "The World's End." He typically plays an everyman hero who's thrust into a truly bizarre situation which riffs on classic Hollywood movies but with an inherently British flair. Pegg quickly caught the attention of bigger studios over the years, landing roles in other projects like the "Mission: Impossible" series where he plays tech expert Benji Dunn opposite Tom Cruise's Ethan Hunt.
He's set to reprise the role in the currently untitled "Mission: Impossible 7," which also stars Hayley Atwell, Rebecca Ferguson, Vanessa Kirby, and Esai Morales. The star even appears in the recent "Star Trek" films from Paramount as Montgomery Scott, one of the original characters from the 1966 TV series. Pegg's comedic talents went hand-in-hand with Scotty's gruff but loving nature.
Simon Pegg's roots have always been in TV, and he's recently starred in a number of shows, including "The Boys" as the father of Hugh Campell (Jack Quaid). This is a brilliant way of honoring the comics, because artist Darick Robertson used the actor's likeness to draw Wee Hughie in the original series. However, there's a forgotten comedy on Amazon starring Simon Pegg and some of his frequent collaborators.
Edgar Wright's Spaced is available on Amazon Prime via IMDb TV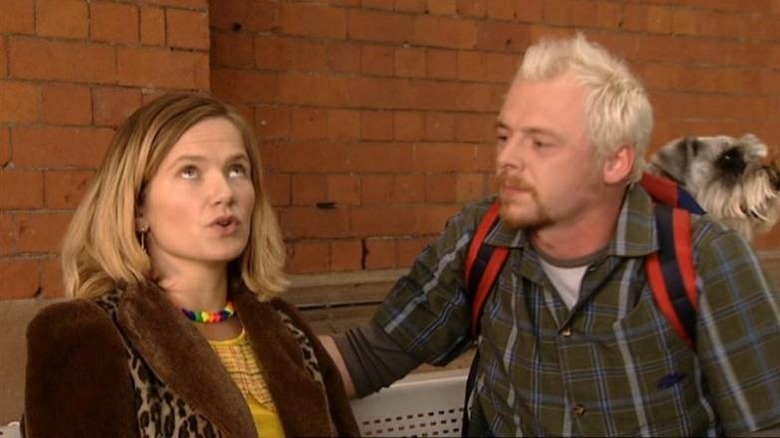 Channel 4
"Spaced" originally debuted in 1999 and follows Tim (Simon Pegg) and Daisy (Jessica Stevenson), who move into a London flat together while pretending to be a couple to persuade the landlord (Julia Deakin) that they're suitable tenants. Hilarity ensues, but it revels in being very, very silly. It's perfect for audiences who love the "Cornetto" trilogy, as it's a similar style of comedy. In fact, it's very easy to see where Edgar Wright's ideas for "Shaun of the Dead" and "Hot Fuzz" evolved from in "Spaced."
In Season 1, Episode 3, "Art," Tim stays up all night taking drugs and playing "Resident Evil" on his PlayStation but winds up hallucinating and sees zombies wherever he goes. He even punches a performance artist (David Walliams) who he thinks is a zombie trying to bite him. Fast-forward to 2004, and Pegg starred in "Shaun of the Dead," where his down-and-out hero is forced to fight zombies to save his ex-girlfriend.
Meanwhile, Season 2, Episode 5, "Gone," explains that all men have an instinct to shoot at each other with imaginary finger guns. This leads to some incredible action sequences which are purely left to our imagination as Tim and his friends pretend to shoot at a gang of teenagers who chase them through the streets of London. It clearly riffs on classic action movies but with a comedically brilliant twist. Meanwhile, "Hot Fuzz" is a very British take on action-packed cop movies like "Dirty Harry" or "Bad Boys."
There's only 14 episodes of "Spaced" in total, so it's pretty easy to binge-watch on Amazon Prime via IMDb TV. If you like Simon Pegg, Nick Frost, and Edgar Wright, you won't regret it.