Should Parents Be Letting Their Kids Watch NCIS?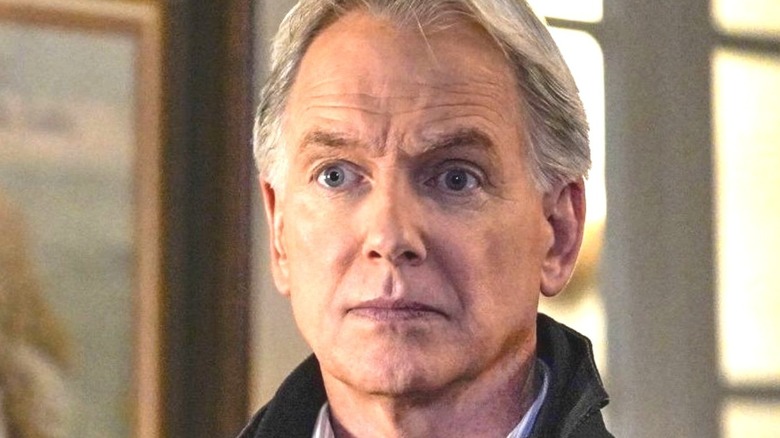 CBS
"NCIS" is an exceptionally long-lasting series from CBS. Currently in its nineteenth season and spawning multiple spin-off shows, "NCIS" is also well-loved, with an 85% audience score on Rotten Tomatoes, and is considered one of the top five crime dramas, according to Parade. "NCIS" stands for "Naval Criminal Investigative Service" and it follows Special Agent Gibbs (Mark Harmon) as he leads a rotating selection of special agents. Of course, when you run for 19 seasons and counting, not everybody sticks around. In fact, Gibbs himself is being replaced, as Harmon recently exited the show. But this revolving door of talent prevents the series from getting stale.
With an early night time slot, many people wonder if "NCIS" is appropriate for children to watch. The rating guide denotes TV-PG may have suggestive dialogue, infrequent coarse language, some sexual situations, and moderate violence. TV-14 may have intensely suggestive dialogue, strong coarse language, intense sexual situations, and intense violence. The series tends to alternate between TV-PG and TV-14 (via IMDb), depending on the episode, but parents often ask if that is truly an accurate representation of the series as a whole.
NCIS may not be appropriate for young kids
CBS
Several parents have implied that "NCIS" should be higher than a TV-14. "The series is not for children and young teens under 18 because of intense bloody violence with plenty of gore. Shootings, stabbings, bombings, and torture are all common crimes in the series," said one user on the website Common Sense Media, a non-profit that aims to help parents navigate what media is appropriate for their children. Others thought a 17+ rating might be more aligned on account of corpses and violence, but also noted the show features positive role models.
Some comments went as low as suggesting the show could be watched by five and eight-year-old kids, but many fell within the 11 and 13-years-old range. Across all user scores, the average for "NCIS" is around 12+, which falls in the normal range of the show being between TV-PG and TV-14. "Promoting hard work and science is always a good thing. Overall I see the show as positive," added one reply. Ultimately, the show may have some scenes that may prove shocking, but the general consensus is the rating seems to be representative of the series, assuming the parent doesn't mind engaging in some dialogue from time to time during more intense moments. Like all decisions in parenting, it comes down to the individual's best judgment for their own kids.