Here's Where NCIS Falls In The Best Crime Shows Of All Time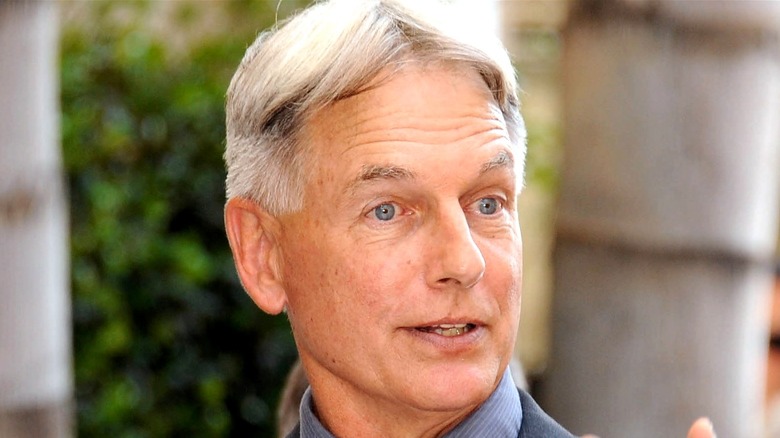 Albert L. Ortega/Getty Images
Modern television has given audiences some popular crime series on various networks since the 1990s. "Law & Order," "Criminal Minds," and "CSI" all have incredibly large fan bases and an incredible record of accomplishment, just to name a few. Then there's "NCIS." With 19 seasons and counting, the CBS standard about the Naval Criminal Investigate Service is almost old enough to drink. It has spawned multiple spin-offs including "NCIS: Los Angeles," "NCIS: New Orleans," and "NCIS: Hawaii," and boasts a veritable legion of adoring fans. 
The fictional crime drama first aired in 2003, focusing on the titular investigative unit, and immediately attracted a large viewership with excellent acting, character chemistry, and twisty weekly cases to solve courtesy of the crack writing team. Great shows always have those qualities in common — it's about the connection audiences make with characters, and "NCIS" has always had that in spades. But where does "NCIS" really rank among the greatest crime shows of all time?
NCIS certainly makes the top five
According to Parade, "NCIS" certainly makes the top five. Unsurprisingly, a couple of shows give "NCIS" a run for its money due to demand and length of series, including the original "Law & Order," which Parade awarded the gold medal. The silver medal was awarded to "Law & Order: Special Victims Unit," as it is possibly one of the best spin-off shows of all time, and may even outstrip the original for some fans. It currently holds the title of the longest-running live-action scripted American primetime series ever, a record "NCIS" is not yet poised to break. 
Bronze was awarded to "CSI: Crime Scene Investigation," which would be hard to deny given its imperial run during the early 2000s. The show focuses on the Las Vegas Crime Lab and the forensic scientists working behind the scenes to crack tough crimes. Fourth, and just before "NCIS," is "Criminal Minds," which captured a lot of attention with its focus on the FBI's Behavioral Analysis Unit (Behavioral Sciences Unit in reality) and their investigations of the world's most notorious serial killers.
It's hard to argue with the fifth place finish for "NCIS" considering all the heavy-hitting company, but we're sure the fans will find a way.