The Real Reason Jeremy Renner Thinks His Avengers Co-Stars Are 'Dirtbags'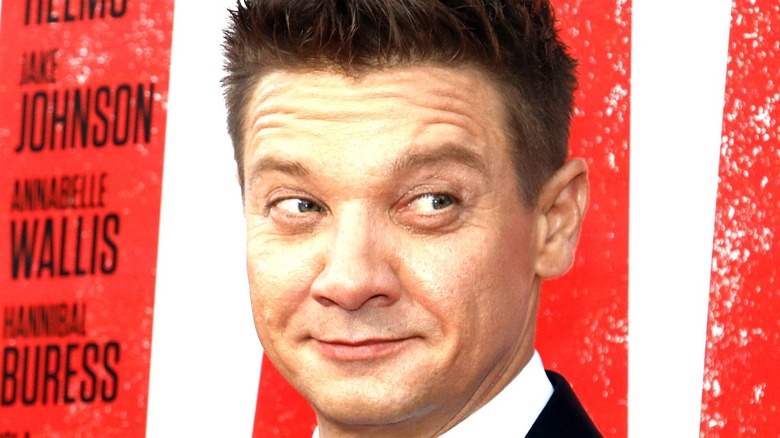 Tinseltown/Shutterstock
In many ways, the story Marvel Studios has told in the Marvel Cinematic Universe (MCU) is one of found family. Over the years, audiences have watched as Earth's Mightiest Heroes have been forced to overcome their differences in order to band together as a team and save the world. After more than a decade of filming Marvel movies together too, the stars of "The Avengers" have developed deep bonds with each other reminiscent of the ones their characters share. Indeed, while they may or may not go out for shawarma together, the MCU's actors have always been quick to profess deep admiration for each other.
With that in mind, Jeremy Renner, one of the members of the original "Avengers" cast, is busy right now doing press for two of his upcoming projects, "Mayor of Kingstown" and "Hawkeye." Appearing on "Jimmy Kimmel Live," Renner spoke with the ABC late-night host about his career, family, and more. However, the actor also had some choice words for the likes of Chris Hemsworth and some of his other fellow Avengers.
Jeremy Renner would never steal from a set... unless it's to cheer up some kids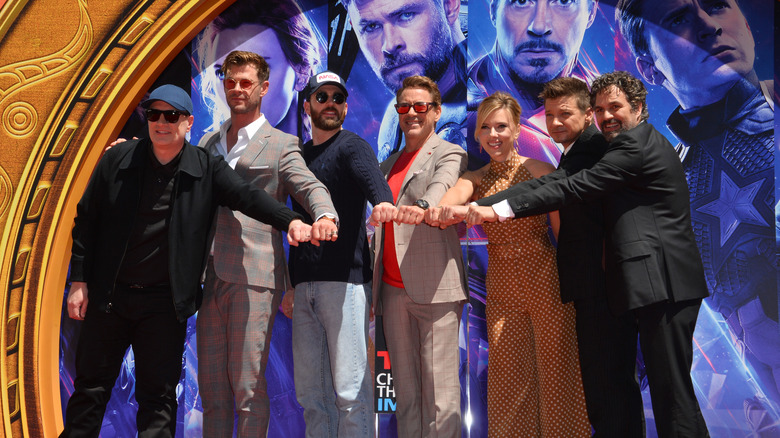 Featureflash Photo Agency/Shutterstock
During his appearance on "Jimmy Kimmel Live," Jeremy Renner was asked if he has his Hawkeye costume at home, and if he ever puts it on for "a party or anything."  In response, the "Hawkeye" star lightheartedly revealed that, unlike many of his "Avengers" co-stars, he doesn't steal from film sets. "Over a decade of doing 'The Avengers' and all this sort of stuff, I never took anything because they asked us not to and my mom taught me well," Renner said. "All the other Avengers took stuff! The dirtbags! They stole something!"
Kimmel, meanwhile, was quick to note that Chris Hemsworth keeps Thor's hammer in his bathroom, to which Renner jokingly responded by again calling his "Avengers" co-star a "dirtbag."
Fortunately, Renner did go on to reveal that he finally found a way to get his Hawkeye suit, thanks to a request from his daughter's school. "I was asked to be the valet guy at my daughter's school," Renner said, explaining that his job is to escort kids to their classroom after they are dropped off. According to Renner, he didn't want to be a valet unless he could do it in style. "I said, 'If I'm going to do it, I'm going to do it as Hawkeye,'" the actor revealed. Apparently, the studio acquiesced, and Renner says he's now in possession of the character's superhero suit.
All of which is to say that, while he might give his co-stars a hard time for stealing props, Renner's certainly not against permanently borrowing something himself, admitting, "I don't know if [Marvel's] going to ask for it back. I probably won't give it back at this point. But I got it, finally!"