Avengers: Endgame Cast Gets Emotional In Making-Of Featurette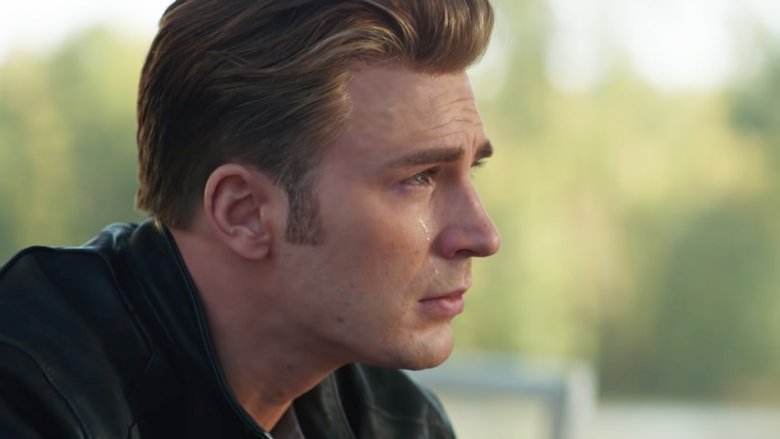 It's the end of an era, and the actors who led the way are feeling emotional about it all. 
A new making-of featurette for Avengers: Endgame shows the cast reflecting on what it was like to shoot the superhero ensemble. Included on the upcoming home release of Avengers: Endgame and posted to the official Twitter account for Marvel Studios, the clip features Hulk/Bruce Banner star Mark Ruffalo, Captain America actor Chris Evans, and Thor star Chris Hemsworth answering the question, "How emotional was it to film Endgame?"
Ruffalo shared that he and his fellow Marvel Cinematic Universe stars formed lifelong friendships working together throughout the years, and when it came time to shoot Avengers: Endgame, the reality that the face of the movie franchise would change forever moving forward lingered in the air. 
"We all made a bond that I think is really exceptional and rare, and we got to do really great stuff that the fans loved. You know that's kind of coming to an end, so it was always a little bittersweet and it was always on everybody's mind," he said. "I'd be in a scene with Robert [Downey Jr., Iron Man actor] and I'd look over at him and we'd just be like, 'We did this.' And that was really moving." 
Hemsworth then chimed in, saying, "It certainly was, you know, a lot of nostalgia, a slight sort of melancholy. These people have become family. We've shared so many years of our life together now."
Evans noted that everyone anticipated that filming Avengers: Endgame would be an emotional experience, but no amount of preparation truly readied him for the shot to the heart he felt when he wrapped his role as Captain America. 
"When they actually say, you know, 'Chris, you're wrapped' and it's done, it's like that graduation day: you know it's coming, but you can't prepare for it," he said. "It was more emotional than I expected."
As fans know, there is much to get teary-eyed about not just in Avengers: Endgame but also in the entire MCU up to this point. Deaths of major characters (like Black Widow and Iron Man), the handing-down of superhero mantles (like the Captain America name from Steve Rogers to Sam Wilson), and more made Endgame incredibly impactful, and all that has happened in the MCU thus far informed those narrative turns and imbued them with additional sentiment. Hearing Ruffalo, Hemsworth, and Evans open up about their time filming Endgame, the culmination of over a decade of Marvel movies, is wonderful and heartwarming — though it isn't anything we haven't heard them say before. 
Thankfully, this snippet is part of a larger special feature included on the digital and Blu-ray releases of Avengers: Endgame. When the releases launch on July 30 and August 13, respectively, fans will be able to learn more about what went into making Endgame and hear even more commentary from the cast.