What's The Song In The New House Of Gucci Teaser?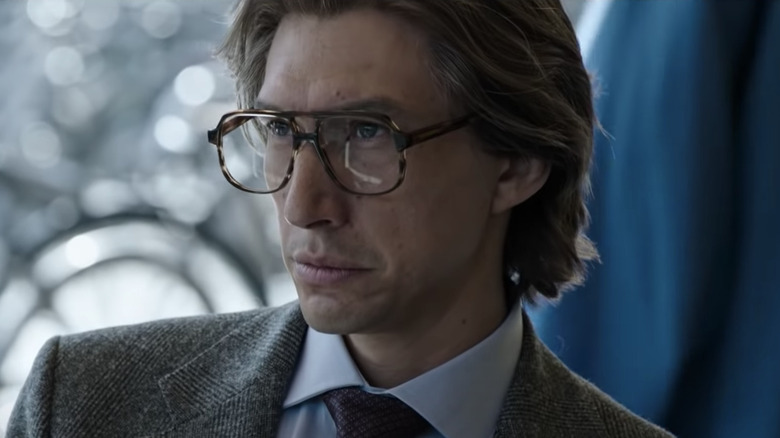 United Artists
Featuring Lady Gaga swearing by "the father, the son, and the House of Gucci," the new thirty second teaser for "House of Gucci" promises audiences plenty of wealthy opulence as well as outrageous fashions (and behavior). The film is director Ridley Scott's second film of 2021 after "The Last Duel," and is similarly another true story of a national scandal adapted to the screen.
"Gucci" stars Adam Driver as Maurizio Gucci, the real-life former head of the fashion empire. Maurizio's family is used to extreme wealth and fine living, but when he marries Patrizia (Gaga), the pair's turbulent marriage threatens to bring down their dynasty once and for all. Blood will be shed and movie stars will get to model expensive European designer clothes, which makes "House of Gucci" look pretty fun overall.
Viewers may be curious however about the lightly remixed pop song playing over a montage of fine wines, corporate schemes, and murder. This is the song used in the "House of Gucci" teaser.
The House of Gucci trailer uses a classic Blondie song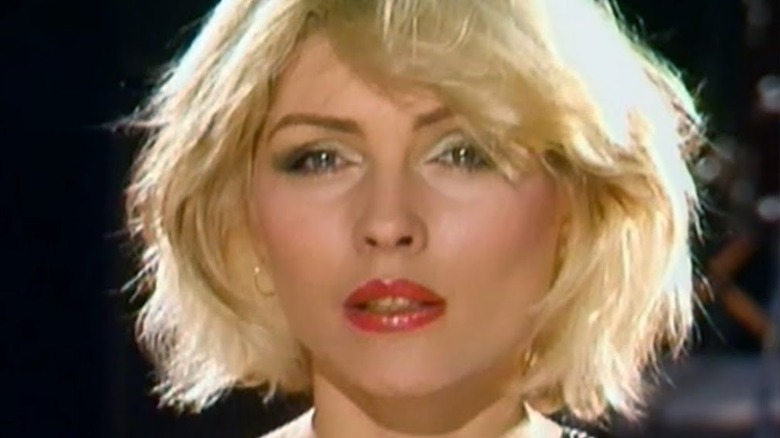 YouTube
Featured on the band's third album "Parallel Lines" in 1978, "Heart of Glass" was one of the biggest hits Blondie ever had. The song was written much earlier around 1974 but the band didn't know how to record it for some time. Only when they added a glossy electro guitar rhythm and a deceptively simple disco backbeat did the song come into focus (via The Guardian). Armed with lead singer Debbie Harry's ethereal, cooing vocals, "Heart of Glass" was born.
"Glass" peaked at #1 on the Billboard charts, becoming one of the first "dance rock" songs to make an impact on popular culture. Debbie Harry commented that at the time "it was very unusual for a guitar band to be using computerised sound. People got nervous and angry about us bringing different influences into rock."
Yet the song paved the way for future artists like LCD Soundsystem and Arctic Monkeys to find acclaim by mixing rock with dance music themselves. Blondie songwriter Chris Stein noted how movies like "House of Gucci" use "Heart of Glass" as a Seventies/Eighties signifier: "It's nice people now use the song to identify the period in films and documentaries."
"House of Gucci" opens on November 24th in theaters.