House Of Gucci - What We Know So Far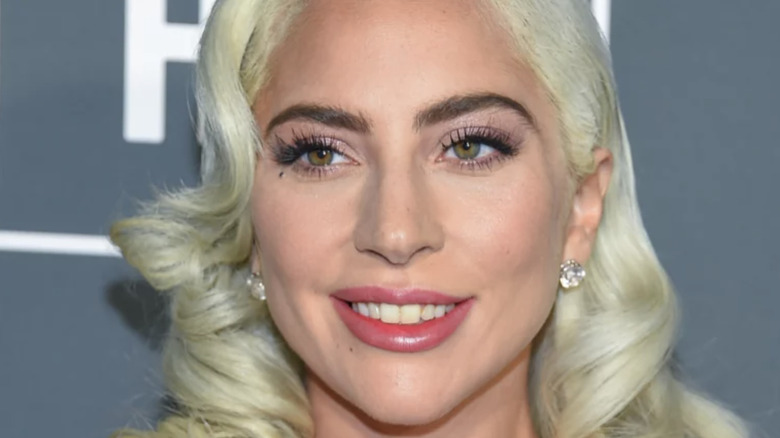 Shutterstock
Legendary filmmaker Ridley Scott is shaping up to have quite a year. The "Alien" director is releasing his historical drama "The Last Duel" (which stars Ben Affleck, Matt Damon, Jodie Comer, and Adam Driver) on October 15. And later this year, he's teaming up with Driver once again for another, much more recent period piece: "House of Gucci," a biographical crime film which also stars "A Star is Born" actress Lady Gaga.
Based on Sara Gay Forden's 2001 book "House of Gucci: A Sensational Story of Murder, Madness, Glamour, and Greed," Scott's film tells the true story of Patrizia Reggiani (Gaga). Patrizia was an affluent Italian socialite during her 1980s marriage to Gucci fashion head Maurizio Gucci. However, her life changed forever when she was tried and convicted for pulling off his assassination after their divorce. "House of Gucci" promises to be a buzzy, star-studded drama, so let's break down everything we know about it.
When is the release date of House of Gucci?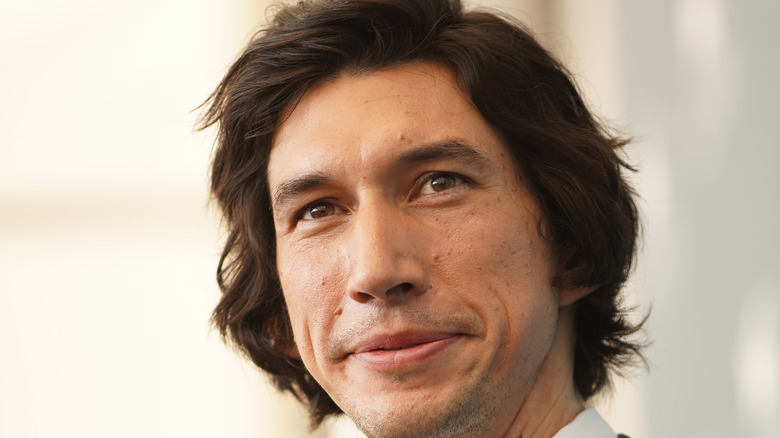 Shutterstock
"House of Gucci" is scheduled to hit movie theaters on November 24, 2021. After its theatrical debut, the film will become available to stream on Paramount+. This is a continuation of Epix and Paramount Pictures' TV output deal, which mandates that Paramount films will initially be released on Paramount+ following their theatrical runs.
Scott first signed on to direct a film about the Gucci family in 2006, and officially joined "House of Gucci" in late 2019. By April 2020, Metro-Goldwyn-Mayer won the rights to the movie, and by October 2020, the central cast was officially confirmed. 
After the director finished filming "The Last Duel" in October 2020, production on "House of Gucci" began in February 2021. The production filmed throughout Italy, from Rome to Florence to Milan. "House of Gucci" officially wrapped filming and headed into post-production on May 8, 2021.
Who is in the cast of House of Gucci?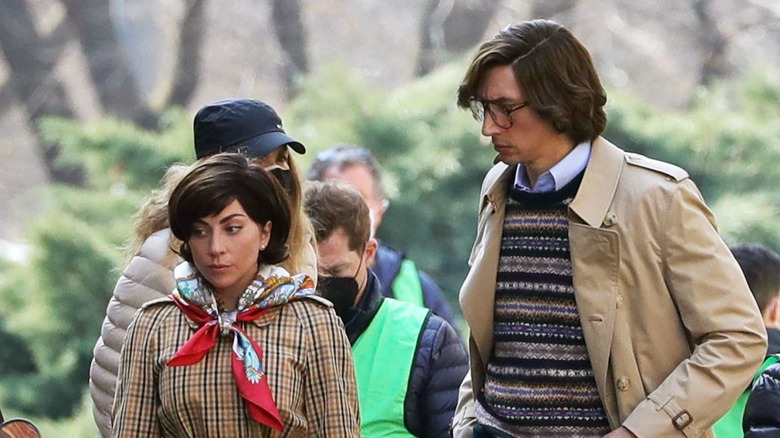 Getty Images
Lady Gaga will portray Patrizia Reggiani, which is her first major starring role since her Oscar-nominated turn as Ally Maine in 2018's "A Star Is Born." Oscar-nominated "Marriage Story" actor Adam Driver will play her murdered ex-husband Maurizio Gucci, former Gucci fashion head and grandson of Gucci founder Guccio Gucci. Oscar winner Jared Leto will portray Paolo Gucci, while Jeremy Irons will portray Maurizio's father, Rodolfo Gucci.
Rounding out the core cast are "Boardwalk Empire" star Jack Huston as former Gucci group CEO Domenico De Sole, "Hadestown" actor Reeve Carney as former Gucci creative director Tom Ford, and Salma Hayek as Patrizia's clairvoyant friend Pina Auriemma.
While Reggiani initially said she approved of the "genius" Gaga portraying her in a January 2021 interview with the magazine "Novella 2000," she later expressed annoyance that Gaga hadn't met with her prior to filming.
What is the plot of House of Gucci?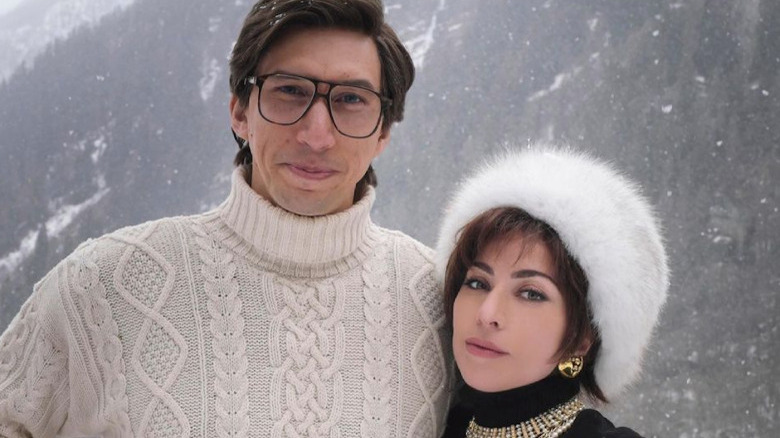 Lady Gaga/Instagram
While it's unclear how closely "House of Gucci" will follow real-life events, it's clear that Scott's film will primarily detail Patrizia's murder trial and eventual conviction for her role in Maurizio Gucci's 1995 death. Since Driver will be a co-lead of "House of Gucci," expect the film to also explore the pair's courtship, marriage, and the rocky dissolution of their relationship that led Patrizia to become involved in Maurizio's assassination (presumably in flashbacks). 
There will also be plenty of offscreen drama, since the Gucci family have their own understandable reservations about the film. In April 2021, Maurizio's second cousin Patricia Gucci told the Associated Press that her family was "truly disappointed" by the movie "stealing the identity of the family to make a profit."
With numerous other real-life Gucci family members and Italian high society members, the film bound to be full of fashion-house intrigue.