What Happened To The Cast Of 1988's Hairspray?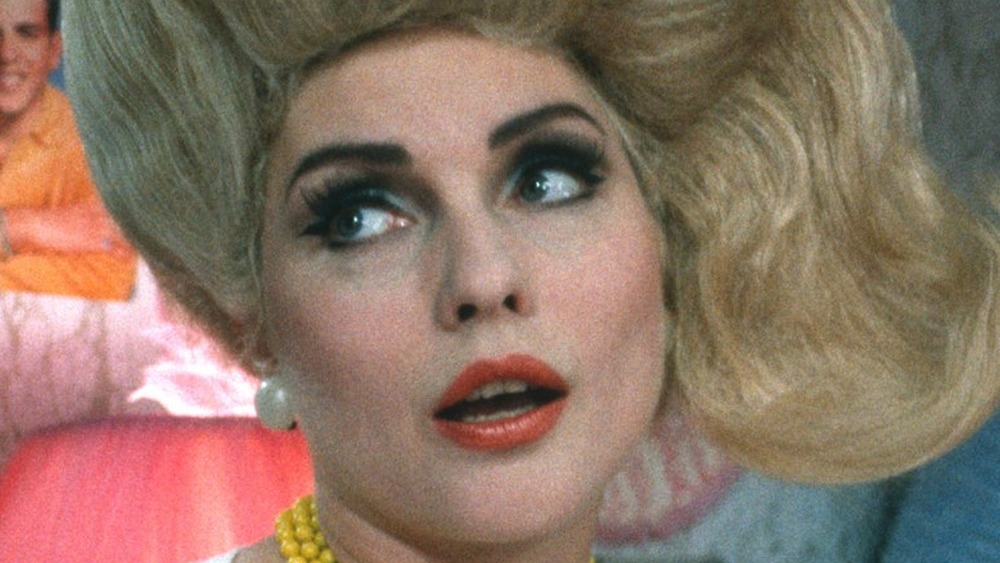 Fans of the musical Hairspray may be surprised to learn that it began as a totally different beast. Specifically, the film version that was made in 2007 was based off of a wildly popular and award-winning Broadway musical, which is itself actually based off of a 1988 film of the same name.
The 1988 version of Hairspray has the same plot as its later iterations, as well as many of the same characters and story elements. But there's one key difference: It isn't a musical. 1988's Hairspray was created by John Waters, also known as "the King of Filth" for the way he revels in camp and raunchy filmmaking. Despite this, Hairspray was rated PG on release, and is easily Waters' most mainstream work. It still features several of his hallmark methods and some of his regular cast members, but it's much more palatable than films like Pink Flamingos.
Hairspray is now over 30 years old, and several members of its cast have gone on to find much larger success in Hollywood in the decades since its release. Here's what's happened to the cast of 1988's Hairspray.
Ricki Lake - Tracy Turnblad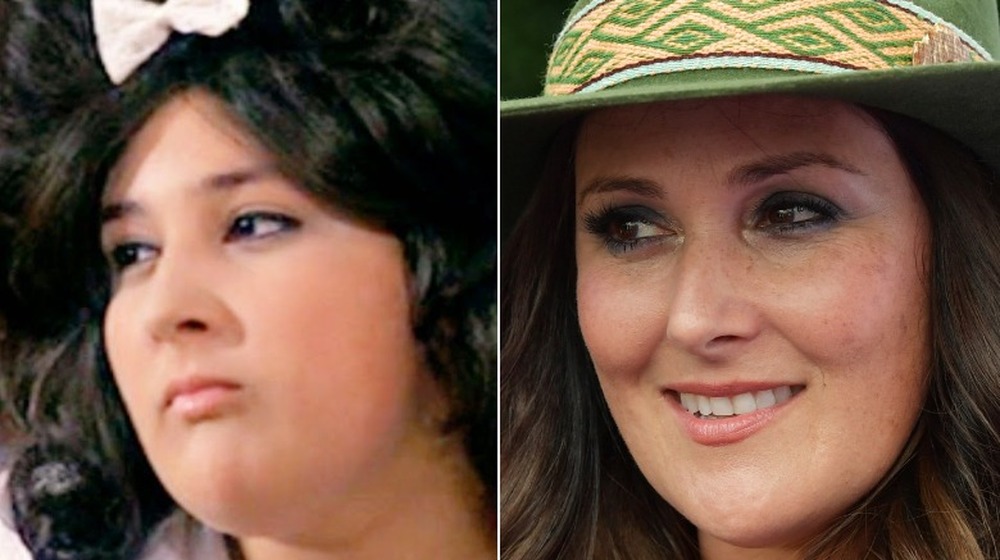 Amy Sussman/Getty Images
Ricki Lake starred in Hairspray as Tracy Turnblad, one of her first credited roles. It turned out to be a career-maker for her: Lake would go on to appear in many other films, including several more from director John Waters, and has enjoyed a long run of pop culture relevance.
Lake went on to have roles alongside big timers like Johnny Depp in Cry-Baby and Kathleen Turner in Serial Mom, and she also had a small appearance in the 2007 musical version of Hairspray as a talent agent. However, what she's probably best known for is her run as a daytime talk show host. Ricki Lake first aired in 1993 and remained on the air for over a decade. When it began, Lake was in her mid-20s, and her show stood out by appealing to a younger audience than its daytime talk contemporaries. She was nominated for a Daytime Emmy in 1994 (which she lost to Oprah Winfrey), and eventually nabbed one with her second attempt at a talk show, The Ricki Lake Show, in 2012.
Lake still occasionally pops up in small roles and on game shows from time to time: You may have caught her on the 13th season of Dancing with the Stars (where she took third place!) or the 2019 season of The Masked Singer, where Lake portrayed the Raven.
Colleen Fitzpatrick - Amber Von Tussle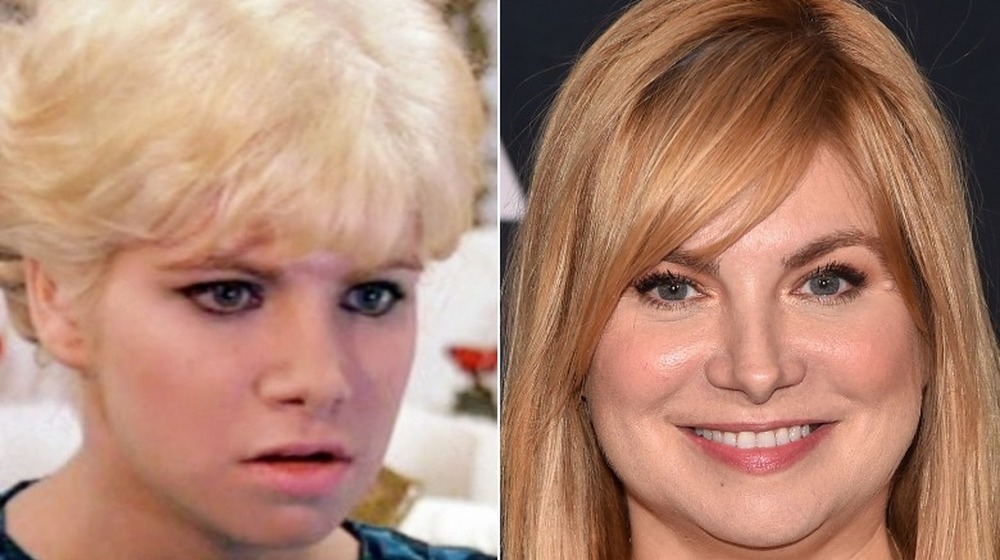 Alberto E. Rodriguez/Getty Images
Amber Von Tussle, a snobby dancer and rival to Tracy Turnblad, is played by actress Colleen Fitzpatrick. Fitzpatrick has appeared in a few other roles in the years since, but nothing major: You may have caught her in High School High, Dracula 2000, or Liar Liar. Still, you're probably familiar with Fitzpatrick's work –- it's just under a different name. A name that may "put a smile on your face."
Colleen Fitzpatrick is better known as musician Vitamin C, who worked with several musical acts and also found solo success with late-90s earworms like "Smile" and "Graduation (Friends Forever)." She also proved to be a fairly savvy businesswoman, leveraging her talents and brains into multiple licensing gigs. Furthermore, she used her knowledge of the industry to get involved behind the scenes, and was even named the VP of Music at Nickelodeon in 2012, a position (it seems) she still holds today.
If you ever find yourself yearning for your '90s glory days, just dye your hair neon orange and sing along: "As we go on, we remember ... all the times we had together ... "
Debbie Harry - Velma Von Tussle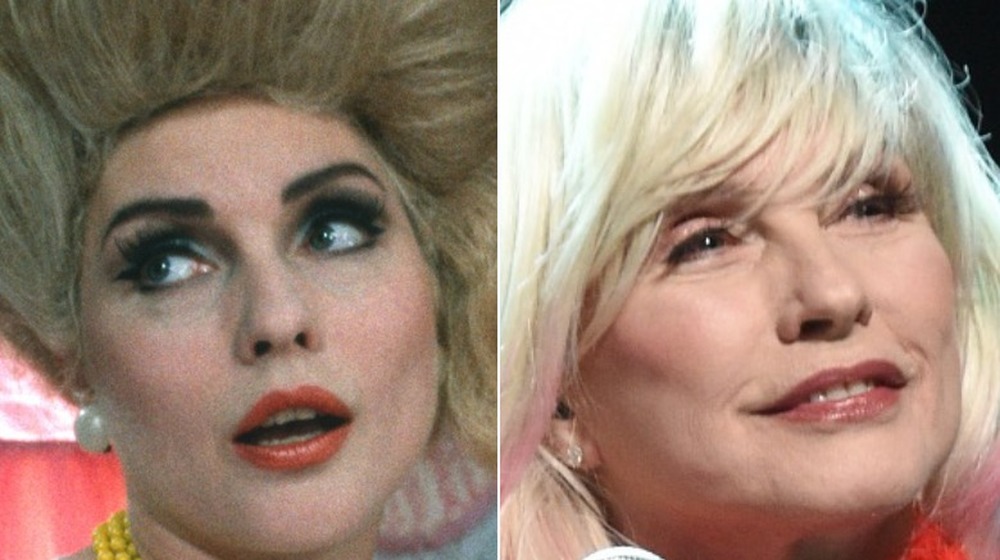 Kevin Mazur/Getty Images
If you go back and rewatch Hairspray, it's certainly a possibility that you'll recognize the actress who plays Velma Von Tussle, but have a tough time placing her. Debbie Harry has had a number of film and television roles over the years: You might have caught her in movies like Deuces Wild and Cop Land, or in television guest spots on Tales From the Darkside, The Adventures of Pete and Pete and many others. However, acting is not what made Harry famous.
Debbie Harry is best known for music: She's the lead singer of the iconic American rock band, Blondie. They were a staple of the punk and new wave stations of the late '70s and early '80s, and several of their hits still get plenty of airtime. "Call Me," "The Tide is High," "Atomic," "Heart of Glass," and many others are all part of Blondie's catalog, and Harry's airy-but-powerful vocal stylings are instantly recognizable to millions of people around the world.
Harry still performs and records music, both on her own and with Blondie. The band's last studio album, Pollinator, was released in 2017.
Sonny Bono - Franklin Von Tussle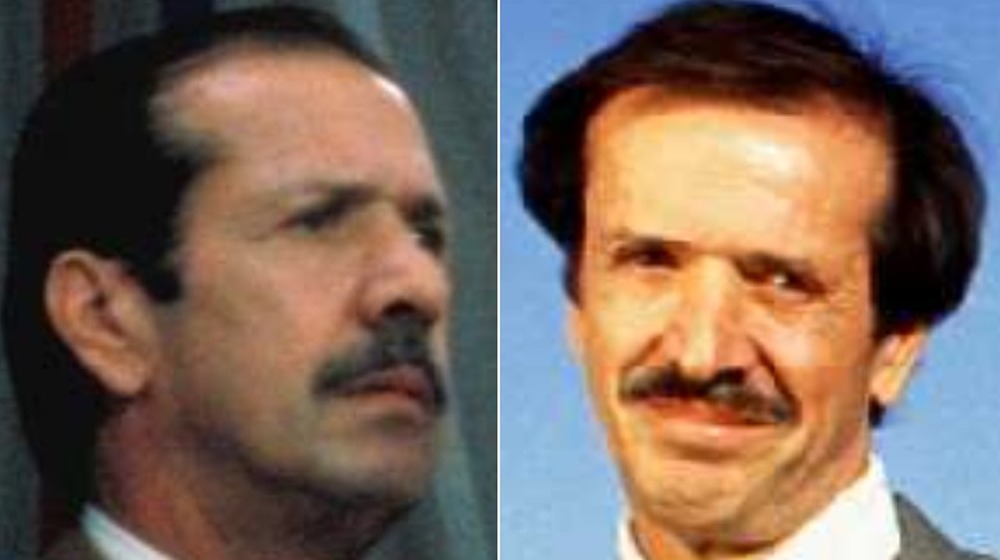 Paul Harris/Getty Images
Entertainer Sonny Bono played racist business owner Franklin Von Tussle in Hairspray. He and his wife plot to blow up the Miss Auto Show pageant at the end of the film because they are opposed to the racial integration being championed by Tracy and her cohorts.
Hairspray came during an interesting time in Bono's career. It was well after his heyday, when he and his then-wife Cher were part of the beloved entertainment duo Sonny & Cher. The couple had hits like "I Got You Babe" and "The Beat Goes On," and even hosted their own television variety show. However, they divorced in the late '70s, about a decade before the film.
Bono got into politics after filming Hairspray: He was elected mayor of Palm Springs, California in 1988 and then set his sights higher, getting elected as a US Representative for California in 1995. Considering his charisma and name recognition, Bono may have been able to advance even further on the political track, but his aspirations were cut short in 1998, when he suffered a severe skiing accident. He later died of his injuries. His wife, Mary, finished out his term and was reelected multiple times before being defeated in 2012.
Michael St. Gerard - Link Larkin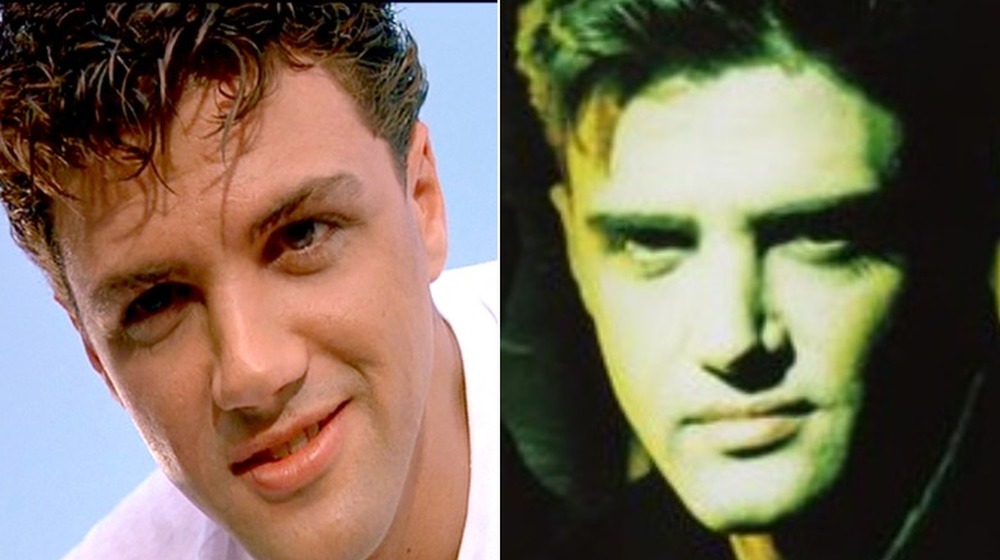 Tracy's hunky love interest, Link Larkin, was played by Michael St. Gerard. It's easy to look at the actor and instantly see Elvis Presley -– you aren't the only one! Hollywood apparently thought so, too, as St. Gerard has played the King multiple times: He appeared as Elvis in a 1993 episode of Quantum Leap, in the 1990 miniseries Elvis, and in the films Great Balls of Fire! and Heart of Dixie.
Other than Hairspray and his multiple roles as Presley, St. Gerard's acting career is actually pretty thin. He appeared on a few episodes of Beverly Hills, 90210 as Chris Suiter, and his last role saw him star in the absolutely terrible Replikator. St. Gerard retired from acting in 1994 at the young age of 33, due to finding a different calling: The church.
St. Gerard left acting to become a pastor, and he has kept an extremely low profile ever since. He doesn't seek the limelight and rarely seems to talk about his days on the silver screen. From what little of his life is publicly available, St. Gerard seems to be very happy in the religious life: Just check out this impassioned sermon he gave in 2014.
Divine - Edna Turnblad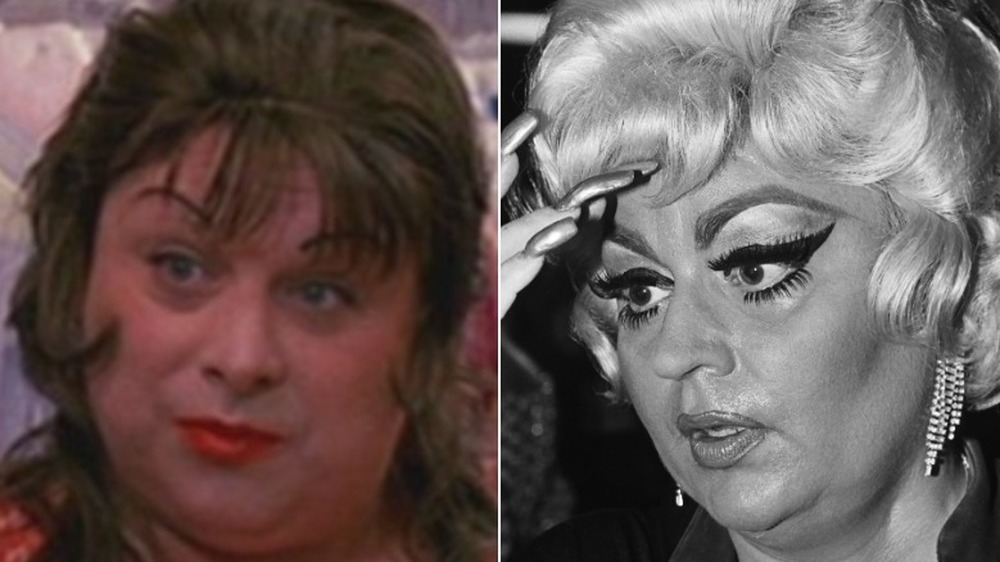 George Rose/Getty Images
Divine, the drag stage name of Harris Glenn Milstead, was very closely linked to filmmaker John Waters. Divine rose to mainstream success alongside Waters, and his role as Edna Turnblad in Hairspray helped solidify his place as one of the most recognizable drag performers ever.
Divine's rise is a fascinating story of organic growth and pop culture shift. Divine typically wore over-the-top clothing and embraced the most outré aspects of Waters' films: His work in Mondo Trasho, Eat Your Makeup, and Pink Flamingos helped put the duo on the map. Divine's legacy lives on to this day, in places you'd never expect — for example, the legendary drag queen inspired Ursula, antagonist of Disney's squeaky-clean princess flick, The Little Mermaid.
Divine died at the age of 42 from a heart attack, just a few weeks after the release of Hairspray. He was set to appear on an episode of Married ... With Children at the time of his death, though he had not yet filmed his scenes. Divine's life ended early, but his impact upon the world can still be felt.
Jerry Stiller - Wilbur Turnblad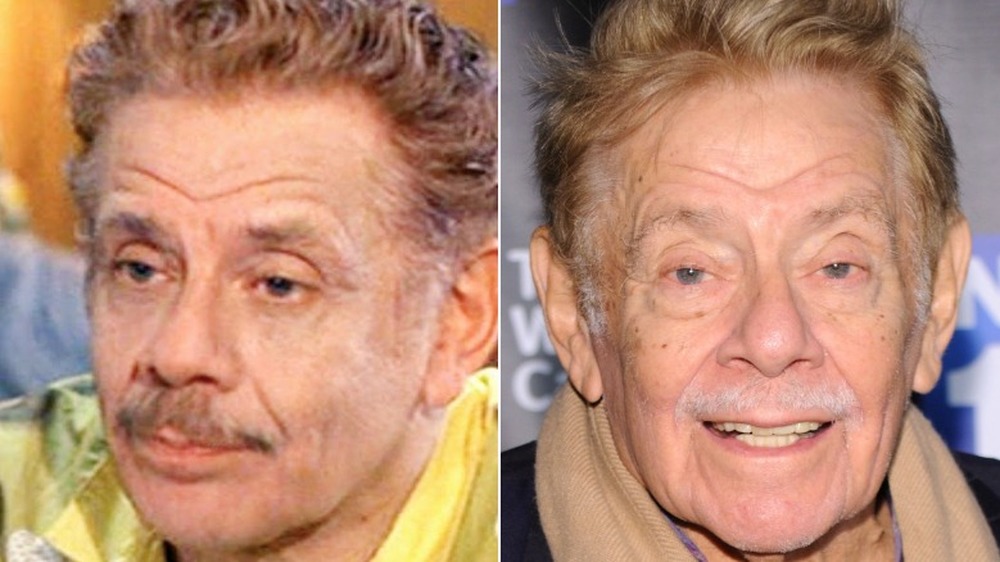 Bryan Bedder/Getty Images
Arguably one of the most recognizable names (and voices) in 1988's Hairspray belongs to Jerry Stiller, the actor-comedian who played Tracy's dad, Wilbur. Stiller and his wife, actress Anne Meara Stiller, had a popular comedy act together in the 1960s, and were married for over 60 years. They had two children, Amy and Ben Stiller, both of whom are also actors. Jerry appeared on screen with Ben multiple times.
Jerry Stiller found success in both movies and television after Hairspray. Some of his film roles include Maury Ballstein in Zoolander, Harvey Bushkin in Heavyweights, and Doc in The Heartbreak Kid. However, Stiller is probably best known for his television work on two wildly popular sitcoms. He played Frank Costanza, George's father, on Seinfeld, and starred alongside Kevin James and Leah Remini on The King of Queens. His biting sarcasm and instantly recognizable voice make his characters extremely memorable, even decades later.
Stiller's wife Anne passed away in 2015, and Stiller himself passed away a few years later in 2020.
Ruth Brown - Motormouth Maybelle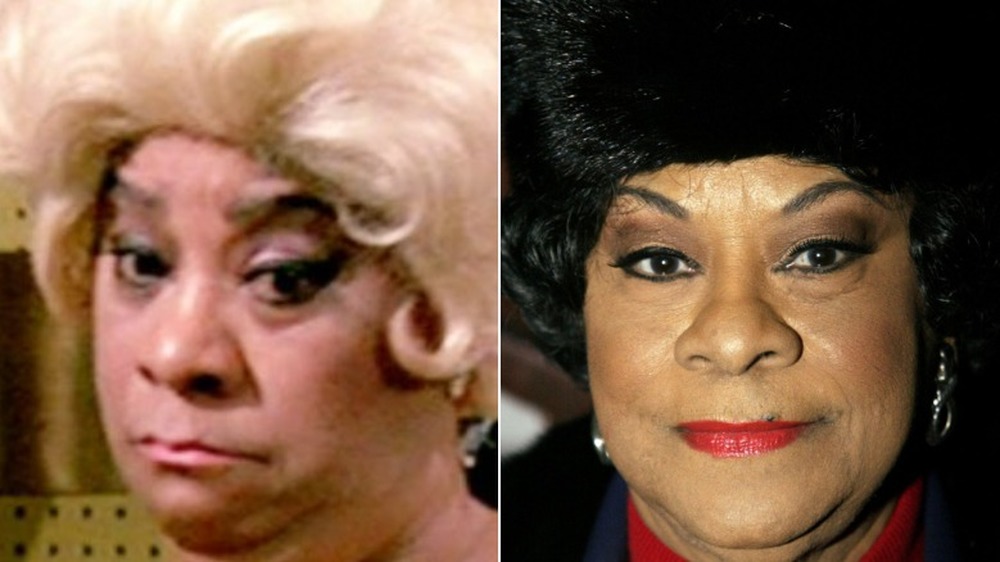 Bruce Glikas/Getty Images
Hairspray brought in a true powerhouse to tackle the part of Motormouth Maybelle, casting R&B legend Ruth Brown in the role. Brown didn't have a lot of acting credits to her name, as her primary focus was on music. Her lack of experience didn't hinder her one bit in Hairspray, however, as her stage presence more than carried her on-screen.
Brown was a major force in the world of R&B: Famously, her work helped establish Atlantic Records. Some of her biggest hits include "(Mama) He Treats Your Daughter Mean," "Teardrops from My Eyes," and "So Long." She won a Grammy in 1990 and was inducted into the Rock and Roll Hall of Fame in 1993.
On the acting front, Brown's biggest role actually came on the stage: She won a Tony Award for her starring role in the musical Black and Blue in 1989. Brown passed away in 2006 at the age of 78. She was awarded a posthumous Lifetime Achievement Grammy Award a decade later.
Clayton Prince - Seaweed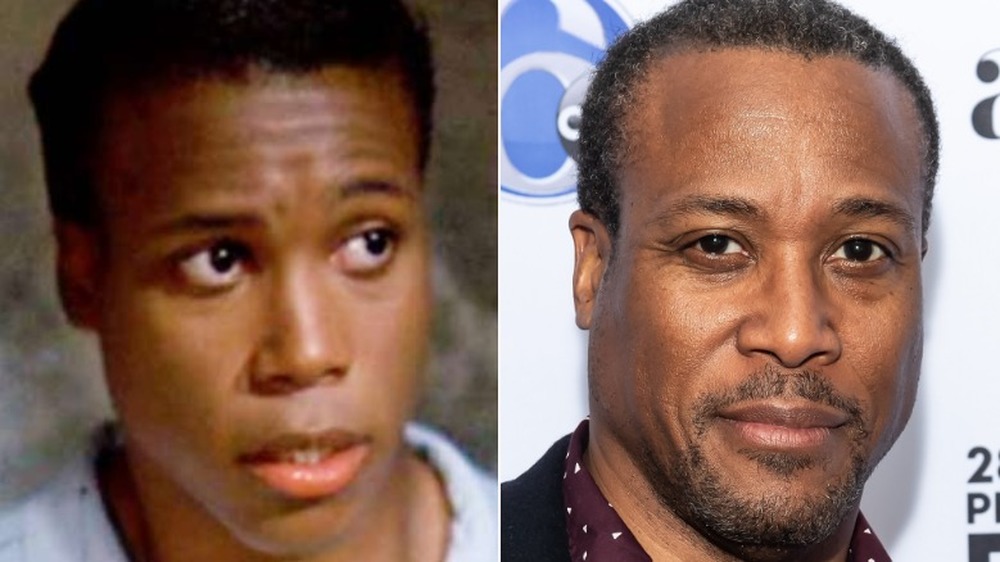 Gilbert Carrasquillo/Getty Images
Putting an interracial romance on screen in the 1980s was still quite a taboo, so kudos to John Waters and the cast of Hairspray for going through with it. Seaweed, the young Black man who begins a romance with Tracy's friend, Penny, was played in the 1988 film by Clayton Prince.
Prince has added a few other roles to his name in the years since Hairspray. He had a starring role on the short-lived series Dark Justice in the early 1990s, and made guest appearances on series like JAG, The Wayans Bros., and Spin City. He also wrote, directed and starred in The Black Ninja. However, he's probably most notable for his part in a series that went through some serious legal battles.
In 2008, Prince pitched a series at a competition about a Black music executive. Judges passed on the series, but one of those judges, Lee Daniels, would later go on to helm the wildly successful series Empire. Prince sued, and the case went through several appeals before being turned away at the Supreme Court level. Prince's pitch was not deemed close enough to what Empire eventually became, so the lawsuit was dismissed.
Shawn Thompson - Corny Collins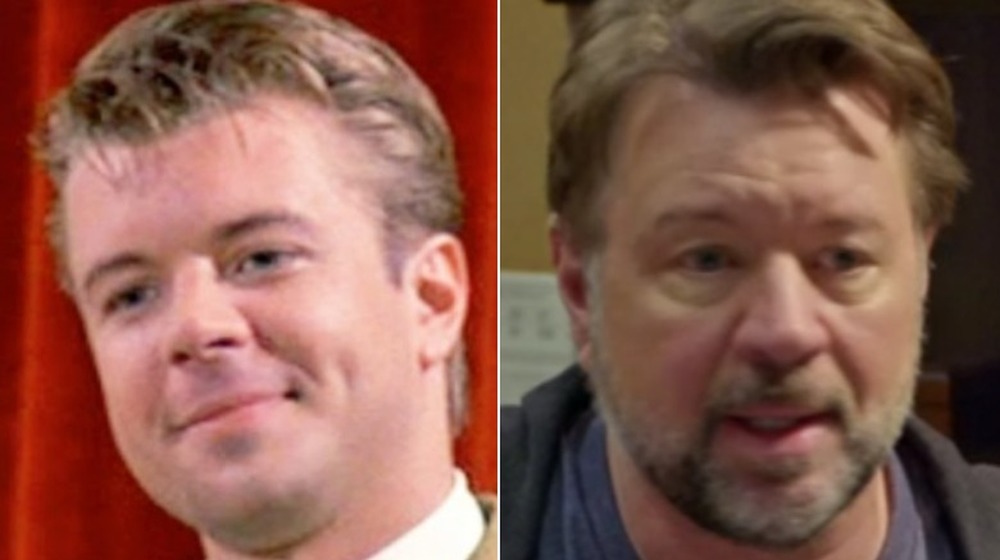 Corny Collins, played by actor Shawn Thompson, hosts a dance show in Hairspray that gives Tracy and her friends a chance to showcase their talents and a platform to preach their message. Thompson has had some other noteworthy roles as an actor over the years, but he's better known as a writer and director.
Most of Thompson's roles have come from television after his appearance in Hairspray: He appeared on series like Puppets Who Kill and My Perfect Landing. The latter series, about a family of gymnasts, is his most recent acting role. It's behind the camera where Thompson has found the most success, though. Some of Thompson's directing credits include episodes of Murdoch Mysteries, The Next Step, Sunnyside, and many more. He's also written some short films and for a variety of television series, including an episode of The Outer Limits that featured a young Josh Brolin.
Leslie Ann Powers - Penny Pingleton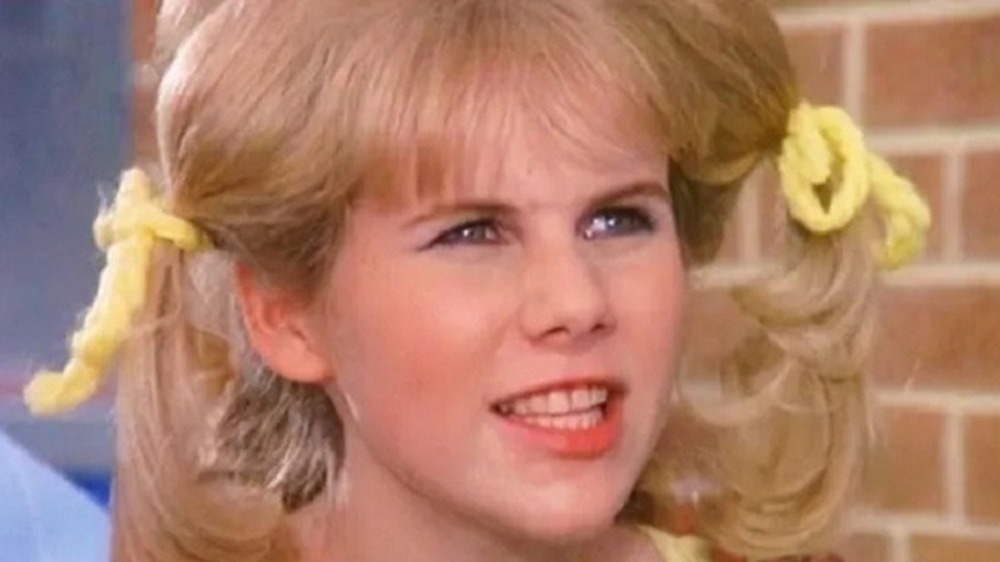 The story of Leslie Ann Powers, who played Tracy's friend Penny Pingleton in Hairspray, is a bit of an odd one. Her character in the film begins an interracial relationship with a boy named Seaweed, which her racist parents don't approve of: They respond by locking her in her bedroom and trying to brainwash her. Eventually, Seaweed comes to her rescue and the two run off together. Happily ever after ensues.
Like her character Penny, it seems like Powers just kind of slipped away. Hairspray is her only credited role -– she has no other recorded parts in movies or television, neither before nor after the film. In fact, the only hint of her whereabouts come from a DVD commentary track, in which director John Waters was asked what the actress did after the film. He responded that he lost track of her and has no clue what Powers did after Hairspray.
There's seemingly no online footprint for Powers, and Waters usually stays fairly close to his stable of actors. If he doesn't know where she is, then very few people do.
John Waters - Dr. Fredrickson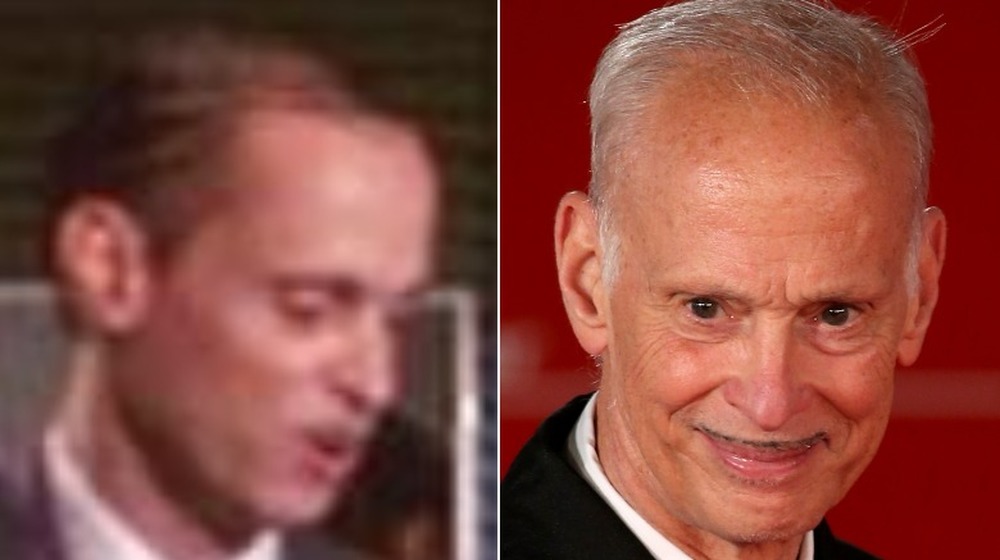 Franco Origlia/Getty Images
You can't talk about Hairspray without mentioning its director, John Waters. He's made a name for himself over several decades as a "trash cinema" auteur, happily relishing in camp and pushing the boundaries of good taste over the years. He actually has quite a few acting roles to his credit, and he briefly appears in Hairspray as Dr. Fredrickson, who tries to "cure" Penny when she begins an interracial relationship.
Waters directed several films after Hairspray, including Serial Mom, Pecker, Cecil B. Demented, and A Dirty Shame. A Dirty Shame, which was released in 2004, is currently his last full feature as a director. You can still find him popping up in random appearances in film and television, however. Recently, he appeared on Law & Order: Special Victims Unit, where he played a sleazy character named "Pornmonger Man" — across two different episodes, no less!
Waters has also found quite a bit of success as a writer. Two recent books, Carsick: John Waters Hitchhikes Across America, and Mr. Know-It-All: The Tarnished Wisdom of a Filth Elder were both nominated for Grammy Awards in the Best Spoken Word Album category.