X-Men: New Mutants Casts Maisie Williams, Anya Taylor-Joy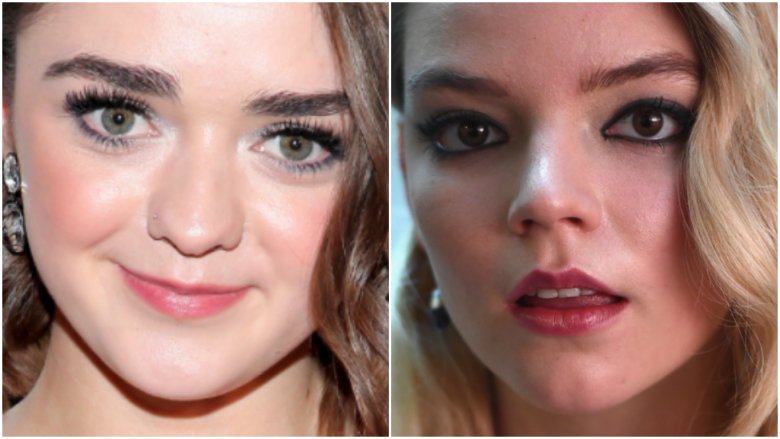 Getty Images
Fox makes an official (and exciting) casting decision for the highly anticipated X-Men spinoff, New Mutants.
Per The Hollywood Reporter, Maisie Williams, the actress best known for her work as Ayra Stark on HBO's Game of Thrones, and Split star Anya Taylor-Joy have climbed aboard the project.
New Mutants, Marvel's upcoming young adult superhero flick, is based off the X-Men comic series created by Chris Claremont and Bob McLeod in the early 1980s. The upcoming film centers around a rag-tag team of gifted but angsty teenagers, including Native American mutant Danielle Moonstar (aka Psyche and later Mirage), suave hero Roberto "Bobby" da Costa (aka Sunspot), and Southern boy Samuel Zachary Guthrie (aka Cannonball). An alien named Warlock will also pop up in the film.
Williams and Taylor-Joy join the aforementioned band of mutants. Williams will play Scottish lass Rahne Sinclair (aka Wolfsbane), who struggles to find a middle ground between her religious beliefs and her supernatural ability to transform into a wolf, or a creature somewhere in between a human and a wolf. This confirms past chatter that suggested Williams would take on the Wolfsbane role.
Taylor-Joy is set to portray Russian teen Illyana Nikolievna Rasputina (aka Magik), a powerful young sorceress who uses special discs to teleport. Magik is also the sister of Pyotr Nikolayevich Rasputin (aka Colossus), who appeared in 2016's Deadpool.
Williams won't be the first Game of Thrones star producer Kinberg as worked with for an X-Men film. Kinberg wrote and produced 2016's X-Men: Apocalypse, which stars Sansa Stark actress Sophie Turner as Jean Grey (aka Phoenix). Taylor-Joy delivered a breakout performance in 2015's The Witch, and something tells us she'll make a splash alongside Williams in New Mutants as well.
Director Boone has reportedly been considering Williams and Taylor-Joy to star in New Mutants since last year (via THR). However, he was only able to act on his thoughts when Fox greenlit the flick this April. As the minds behind New Mutants continue casting the film's roles, they'll apparently make "serious efforts to find ethnically appropriate actors." Fox is reportedly "conducting wide searches" for a Native American actor to take on Moonstar and a South American actor to portray Sunspot.
New Mutants is anticipated to begin production in July, and is set for release in theaters on April 13, 2018. Before then, fans can see more of Williams when she returns to Game of Thrones season 7 on July 16. In the meantime, check out the untold truth of the hit HBO show.