Harry Shum Jr. Reveals The Most Difficult Parts Of Being On The Glee Set - Exclusive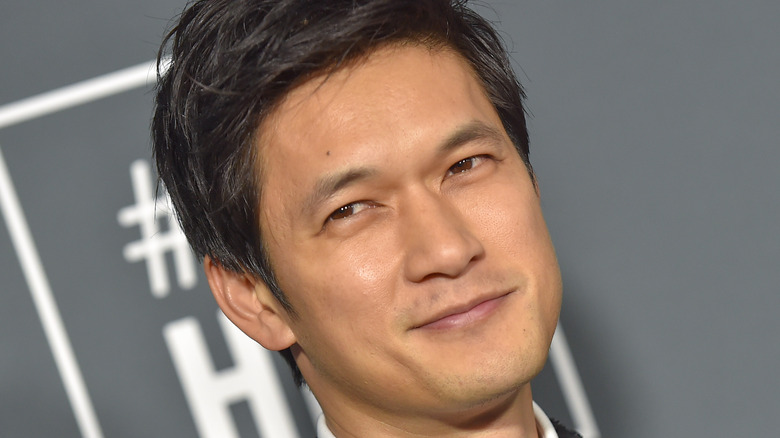 DFree/Shutterstock
Raise your hand if you're still thinking about the "Glee" series finale from back in 2015. 
Well, you're not alone. Actor Harry Shum Jr. still remembers his time on the show choir series, and he even has some thoughts on how his character, Mike Chang, ended the show. 
Between endless rehearsals, blistered feet, and a whole lot of singing, it's easy to see why filming "Glee" was a difficult job. But, of course, the payoff was worth the hardships, for many of its stars. While Shum Jr.'s character Mike Chang dreamed of a life in the dancing spotlight, the actor was actually living it. In fact, Shum Jr. would no doubt be an inspiration to Mike if he were real, and though Mike exists solely on the screen, Shum Jr. inspired many real young kids with big dreams during his time on the show.
And here we are, over a decade since "Glee" debuted, and Harry Shum Jr. is still in the acting spotlight with a new movie called "Broadcast Signal Intrusion." Shum Jr. plays the grief-stricken James, who gets himself embroiled in a little more than he bargained for when he looks into the Chicago broadcast signal intrusions that may be related to his wife's disappearance. 
During an exclusive interview with Looper, the actor dished on his time on "Glee," how he really feels about Mike's "Glee" ending, as well as what it was like to film the series's most challenging aspects.
The struggle of grueling rehersals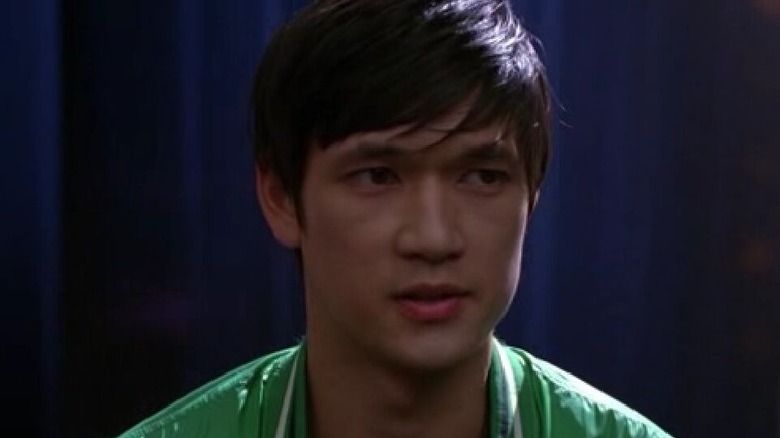 20th Television
On some of the most rewarding and challenging aspects of being on the "Glee" set, Shum Jr. said, "The thing that I remember most is the fact that we had to do these numbers over and over again. Sometimes to the umpteenth of 40 times doing the same dance and lip-syncing." That sounds like a lot of bruised feet and sore throats.
Shum Jr. is more interested in looking at the positives, though. "But I think there's something really beautiful about being able to do that with the energy of the surrounding cast and crew that is tapping their foot," he added. "And even tapping their foot to the point where there might be blisters. But there's a sense of joy that music and dance brings together people to always bring some joy, no matter what you're singing."
Mike's Glee sendoff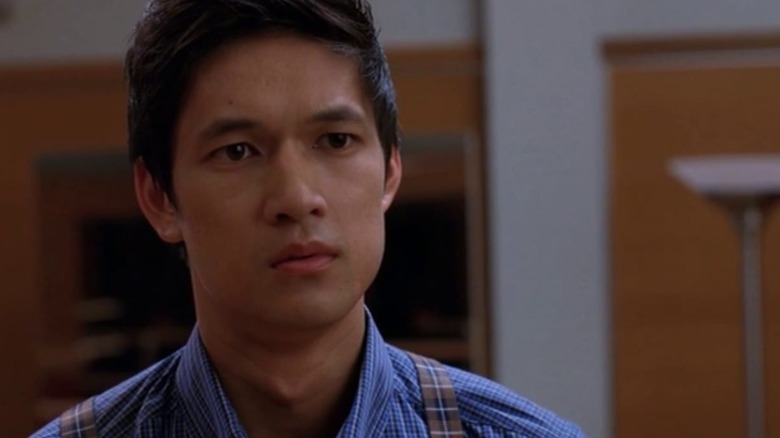 20th Television
Harry Shum Jr. also revealed how he feels about Mike's ending on the show, and if there's anything regarding his character that he wished he got to delve into a little bit more. "When I look back now, I don't want anything to change," he said. "I think it all, whether ... I think, again, same thing with this, fans will feel a certain way. They wanted more, or they didn't really care, or they wanted a certain happy ending. And I get it — we all want that." 
He continued, "But I think at that time, [it was] the structure of the show was very ... Especially doing that many episodes with that many characters, I think that was the best-case scenario for Mike Chang. And I know he's thriving right now, wherever he is in some sort of alternate universe that might exist. And I just hope that he's still dancing out there." 
Who wants to bet money that Mike is either dancing on Broadway or in an impressive dance company?
Dark Sky Films' "Broadcast Signal Intrusion" is in theaters and on digital now.