Harry Shum Jr. Dishes On The Glee Storyline We Never Got To See - Exclusive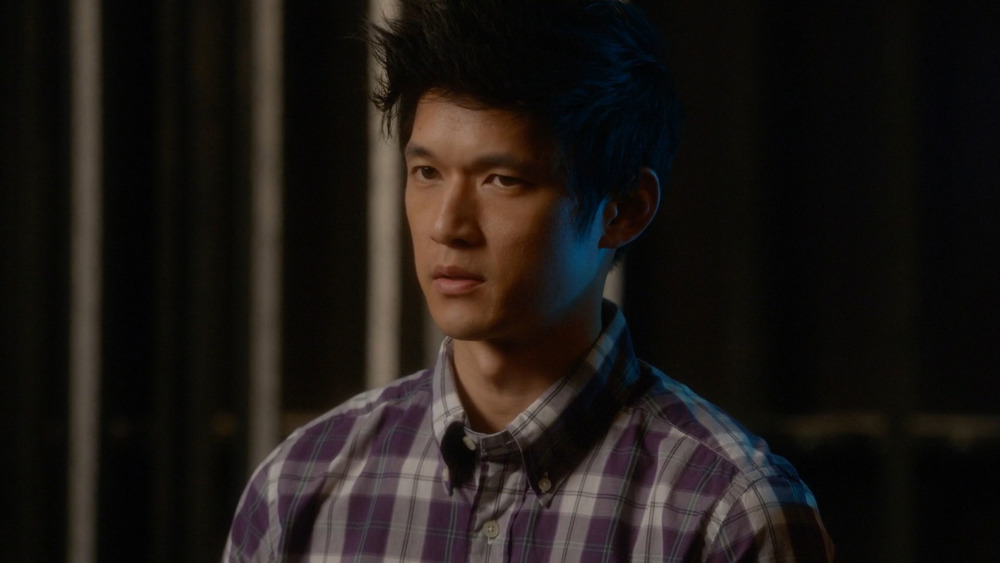 Fox
The Glee cast has faced its fair share of tragedy over the years, but that hasn't stopped Harry Shum Jr., who played Michael "Mike" Robert Chang Jr. on the show, from remembering his co-stars and his time on set fondly. While Shum Jr.'s Glee character was somewhat vocally challenged, he dominated dance numbers with ease — dreaming of one day making it professionally despite his dad's clear disproval. The show witnessed multiple character shakeups, especially after the core glee club graduated high school, but Shum Jr. appeared throughout the series from the very first episode until the last.
Looper recently spoke with Shum Jr. during an exclusive interview, where he dished on what it was like working with the Glee cast, teased a part he almost played in the series, and explained how the 2009 show compares to his role as Solomon "Sol" Chau in All My Life. 
Reminiscing about the Glee cast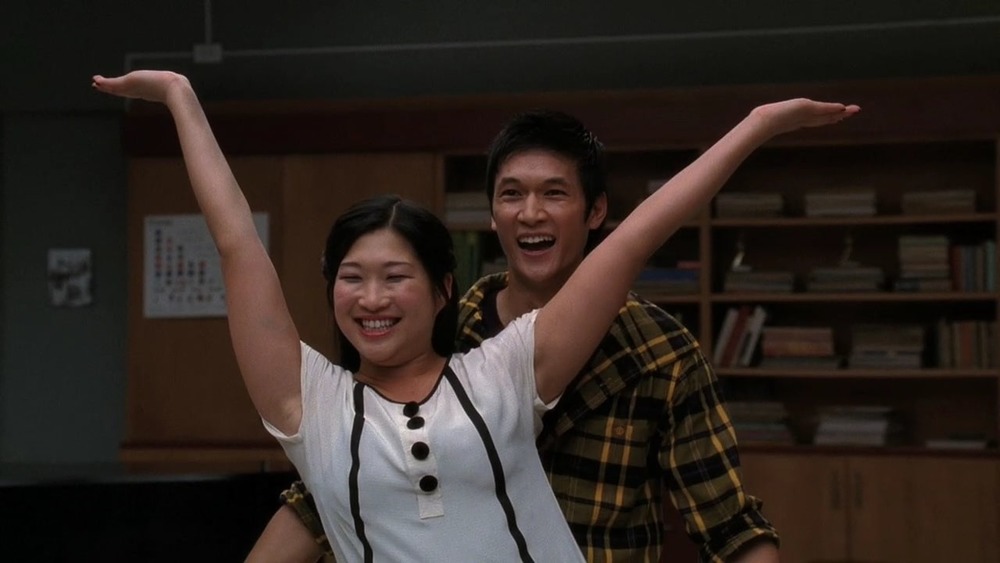 Fox
On what it was like working with the Glee cast, Shum Jr. reminisced, "It was just one of those experiences where we got to film three, four songs, sometimes an episode. And then we'd go and record, and we'd go [into] dance rehearsal." Despite the long days, the cast would "still want to hang out with each other after," as the actor shared with Looper. He added, "When the show was done for the season, we would go on this worldwide tour and travel the world — and perform in front of thousands of thousands of people in the stadium."
Shum Jr. noted how surreal the experience is looking back on it. "It was just this [feeling of] 'was I part of that?' when [I] think back [on] the things that we got to do. But my favorite moments, to be honest with you [were] those off-screen moments where we got to just be the biggest goofballs," he said with a laugh.
The on-set shenanigans didn't entertain the Glee crew nearly as much as they did the cast. As Shum Jr. revealed to Looper, "The ADs would get mad at us for being too loud because we were just having so much fun being around each other. And we were just young kids back in [those] days." That's certainly a lot of pressure to put on a group of young stars — most of whom were getting their first significant break with the series.
Overall, the actor is grateful for everything he experienced and learned on the show. "I cherish a lot of those moments and [I'm] glad that I get to use a lot of those experiences and [that I learned] about technical things when I'm singing. Oh, like pitch — I didn't know that my first time. I'm not a singer. I still don't know, but I know a little more than I did before," he joked.
The Glee storyline that almost was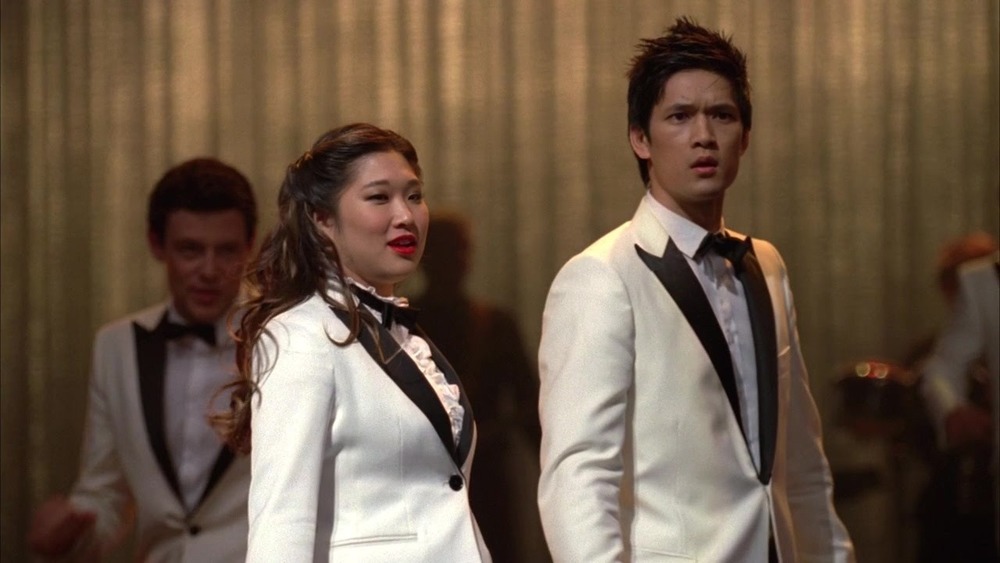 Fox
Mike wasn't often given prominent roles in the glee club musicals on screen, but Shum Jr. missed out on one major part in a musical number that didn't end up happening at all. He revealed to Looper, "There was this West Side Story [plan]. I think something happened with the rights. And I think I had a storyline that was going down a certain path of me being part of the musical a lot more when they had that."
While Gleeks only get to see the exciting finished project of song mash-ups and on-screen musicals, the bureaucracy that goes along with acquiring rights provided countless headaches to the people in charge of that coordination. Shum Jr. explained, "I think it was one of those mash-ups that wasn't approved and it just threw everything [for] a loop. I wish that went down a different path, it would have been cool to be part of that musical." Fans definitely would have been excited to see Mike get his dues.
Film vs. TV performances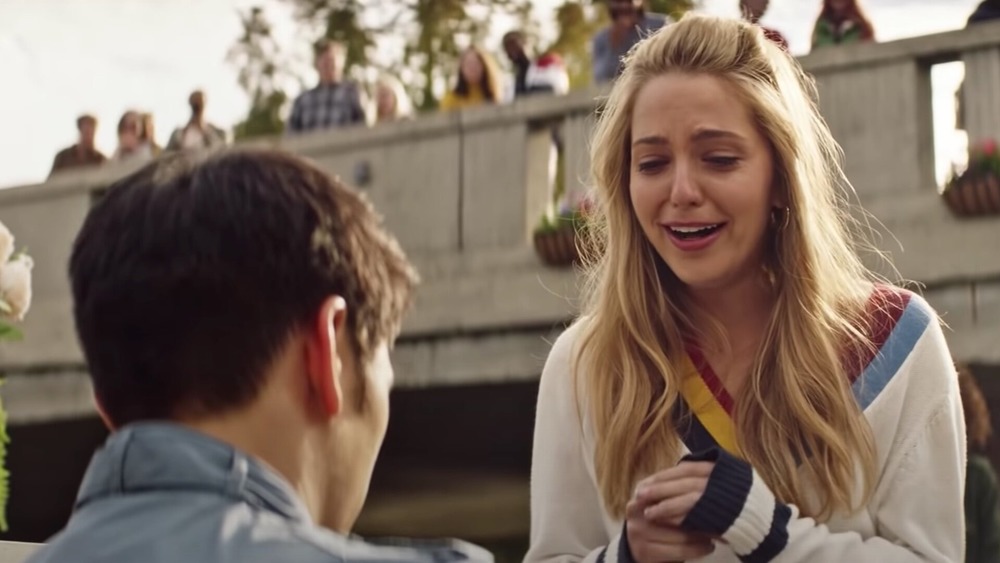 Universal Pictures
Shum Jr.'s epic song-and-dance numbers didn't stop with Glee, though. The actor's All My Life character, Solomon "Sol" Chau (based on a real person with the same name), partakes in an incredible musical proposal for his girlfriend, Jennifer Carter (Jessica Rothe). The scene marks one of the happier moments of the film before a cancer diagnosis changes everything.
Shum Jr. compared the scene to his work on Glee, noting, "With Glee, we were singing for performance and [making] ourselves into a fantasy, like how you think you would sound. I think that's one of the interpretations: If you were a pop star, what would you sound like? [...] Sol is not a singer. Sol is not a dancer. He did this out of his comfort zone. He was extremely nervous. This is probably something that he wouldn't do for anyone else." 
Unlike the glee club members who crave the spotlight, Sol did something entirely out of his norm to show his girlfriend how much he loves her — and the moment is even sweeter knowing it's based on a true love story.
Ditching comfort for love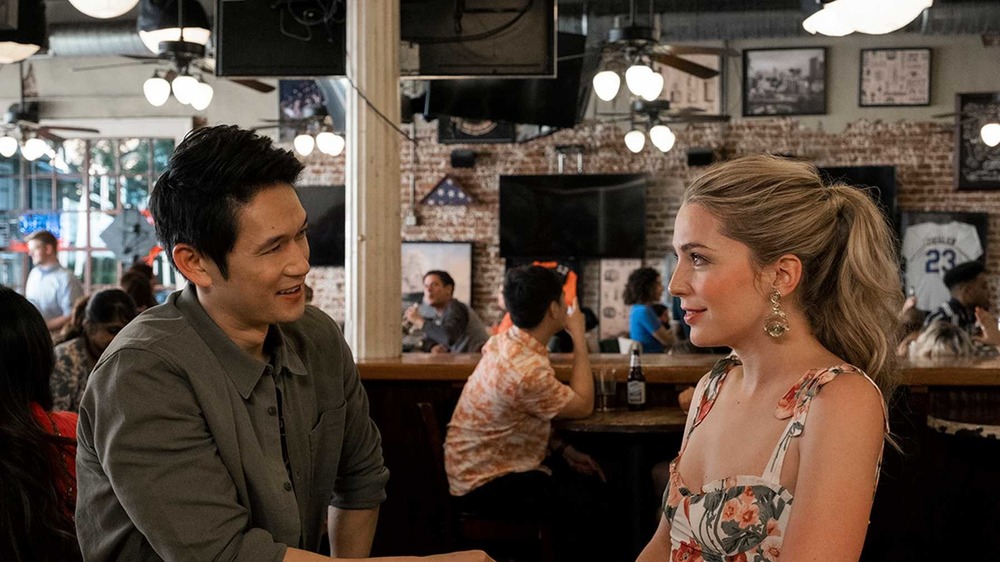 Universal Pictures
For Shum Jr. not sounding perfect in the All My Life scene was important because it added to the believability. "But for Jen, it just showed that [my character] is going to embarrass [himself] in front of people. [He was thinking], 'I'm going to be pitchy. I'm going to be all these things, but I don't care because it's the thought that matters.'"
And what's a huge romantic act without the help of your friends? "Bringing the friends along, it was a grand gesture, but also extremely intimate in how they executed it. And I had a blast doing it," Shum Jr. recalled. "The cool part of it is [that] we recorded a lot of the song live too [...] just so we [could] get different alternate takes of it to see what [director] Marc Meyers and the studio wanted. But I felt that it came out really, really special, and it just felt real." It's impossible to watch the scene and not swoon over the gesture. If you don't, you're lying.
All My Life is available to rent on video on demand, but make sure you have at least three boxes of tissues available at all times — and don't forget the ice cream. All seasons of Glee are available to buy or stream.