The Real Reason AHS Fans Think The Show Has Gone Downhill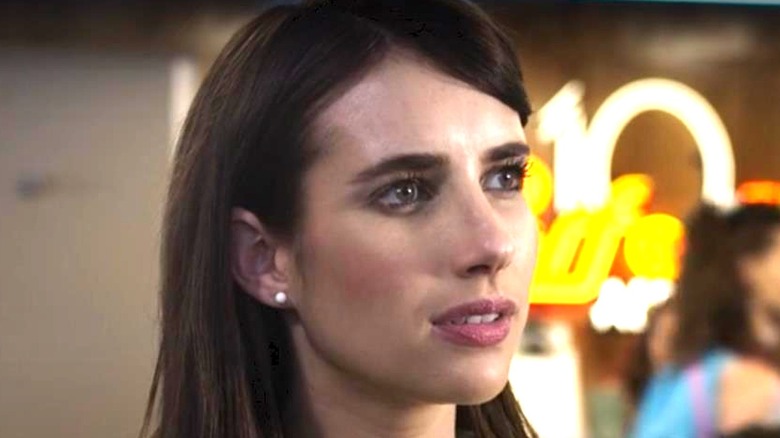 FX
Ryan Murphy and Brad Falchuk's "American Horror Story" debuted its inaugural season, "Murder House," in the fall of 2011, and its sophomore season, "Asylum," the following year. These first two seasons garnered the show a loyal fan base, and remain the only two seasons of the show to have received a higher score from audiences on Rotten Tomatoes than they did from critics. 
But by Season 3, "Coven," not only did the divide between audiences and critics flip — with critics on the site consistently giving the series a higher score than fans — but it began to look as though the fans themselves were also divided in terms of what they wanted from the show. Audience reviews fluctuated wildly from Season 4, "Freak Show," to the recent Season 10, "Double Feature," which received a 68% from audiences, but an impressive 81% from critics. Without attempting to posit Rotten Tomatoes as some sort of highly scientific gauge for the quality or consistency of any given series, the numbers are worth mentioning, as they're indicative of a (not necessarily bad) divide in viewership and critical appeal that has clung to the show from as far back as 2013. 
And yet, despite the series' ostensible inability to consistently deliver to the not always clear (or agreed upon) demands of its fan base, it continues to pull in millions of viewers for FX, and was recently renewed for three more seasons (via TV Series Finale). Nevertheless, there remains a large contingent of viewers who've been disappointed by recent seasons, and according to a poll on the AHS subreddit, there's at least some consensus as to why. 
Many fans are unhappy with the writing in AHS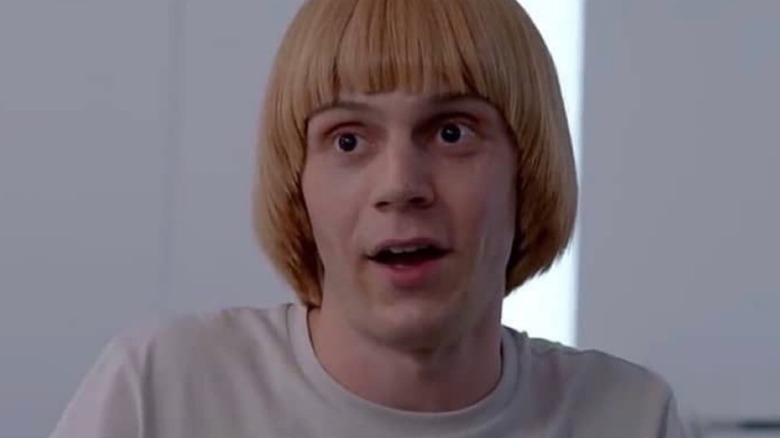 FX
In the poll, Reddit user Eichelwurst asked fans to vote on whether or not they thought "the Quality of (American Horror Story) has decreased over time." While the voting was split (244 said Yes, while 211 said No), many of the voters seemed to be of the same opinion regarding their main complaint. That is, that the writing itself has gone downhill over time. 
User stunshock felt "The biggest decline in quality has been the writing," citing "a mix of fan service, unnecessary need to connect seasons and lack of research of past seasons/events." Another added that they were "pretty exhausted with that type of writing," and while they recognized that the series had always used some dark humor/camp, they nonetheless wanted a "return to being a bit more serious." Other fans echoed these sentiments, with one saying "the horror was not really there the last 2 seasons," and that they felt "(the writing) was so lazy. No vision, nothing to say." User AlexanderOfNine went back much further than the last two seasons, saying "the writing and tone have been weaker since Asylum," which another fan blamed on Murphy's abundance of projects. "I think this is pretty common in Ryan Murphy's shows," they theorized, adding "We saw this with Glee as he started to get busy with his other shows" (as of April 2019, Murphy had at least 10 projects in the works for Netflix). 
At least one fan took issue not with the show's writing, but with its aesthetic, saying they "miss the rich atmosphere, grand sets/costumes and unique cinematography." However, in another thread on the AHS subreddit, fans saw the variations in writing, technique, and aesthetic not as a sign of the series' decrease in quality, but as demonstrative of a pro-active decision to engage in two different types of storytelling.
Some fans have an alternative theory about AHS' varied reception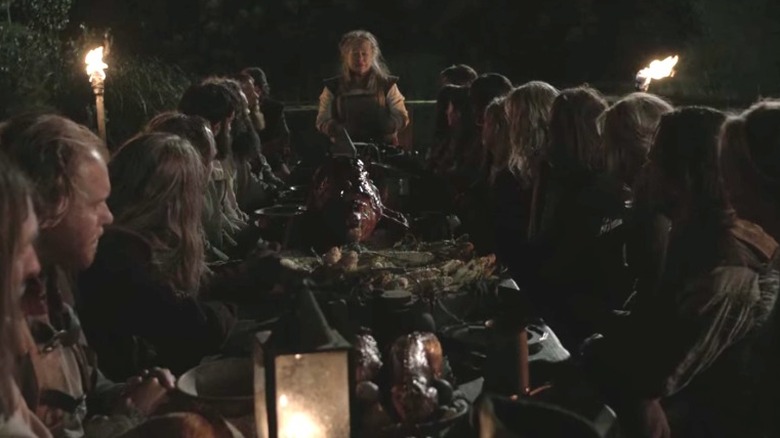 Netflix/FX
"Am I the only one who feels AHS (seasons) are better ranked in 2 (separate) categories," Reddit user Refrigerator_Guy asked, explaining that they felt the series was split between "Horror/ Story Drama and Entertainment/ Cool Factor." There may be something to this. Seasons like "Asylum" and "Roanoke" are vastly different in their mood, tone, and general aesthetic than "Cult" or "Double Feature." While there may be many fans who appreciate both approaches to the genre for the different ways in which they reflect the society in which, from which, and to which they're speaking, Murphy's decision to experiment with both intentional camp (see: "1984") and more traditional horror narratives (see: "Murder House") leaves the show vulnerable to personal preference-based criticism. 
That said, it's the critics' job, not the fans', to view each season objectively, and as a stand-alone piece of art with something to say, and evaluate the success of its attempt. Ultimately, it seems the "real" reason many fans think the show's writing has gone downhill has less to do with the show and more to do their affinity for darker, more traditional modes of horror storytelling, which the series has moved away. Of course, as user stephenxcx pointed out in yet another Reddit thread, (this time referencing the polarizing "Apocalypse"), "Once some time has passed people will view the season for what it IS, instead of what it WASN'T. It happens every year, the reception of the season warms up as it sits with us." 
If the initial reception and eventual vindication of seasons like "Roanoke" and "Cult" are any indicator, it's entirely possibly we'll be reading about fans newly-developed love for the "Death Valley" half of "Double Feature" by the time Season 13 rolls around.