New Report Reveals Prop Guns On Rust Were Used For Target Practice Hours Before Fatal Shooting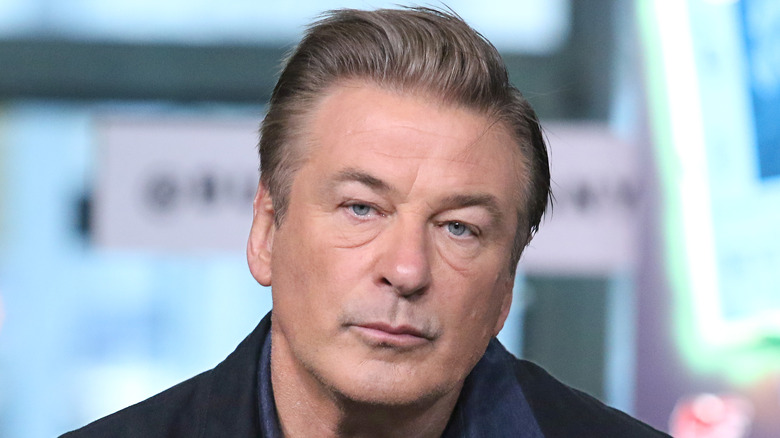 Jim Spellman/Getty Images
The accidental shooting and death of cinematographer Halyna Hutchins by a prop gun on the set of "Rust" is one of the largest stories in the film industry right now, and it has furthered the debate of on-set safety precautions. Per Deadline, during filming, actor Alec Baldwin fired what was believed to be a cold prop gun (which is the industry term for a gun with no live ammunition), striking Hutchins and director Joel Souza and ultimately killing Hutchins. An investigation into the death is ongoing, and there has been a lot of revelations about other incidents taking place on the set of "Rust," from other accidental prop gun discharges to an affidavit obtained by Deadline that revealed that multiple camera crew members walked off the set before the accident.
Information will continue to be released over the coming days and weeks as the investigation continues, but some new information obtained by TheWrap suggests that the prop guns used on the set of "Rust" were used for target practice just hours before the deadly shooting took place.
Prop guns on Rust were allegedly used for 'plinking'
Mark Sagliocco/Getty Images
According to "an individual with knowledge of the set" speaking anonymously with TheWrap, prop guns on the set of "Rust" were allegedly used hours before by some crew members for recreational target practice. This included the act of "plinking," or informal target practice, often using objects like beer cans or other small objects as targets for fun. The report revealed that the gun used in the fatal shooting was among these guns used for target practice, though it doesn't name any of these crew members. 
While this would be a huge revelation if proven true, it's important to note that the investigation is ongoing and details have not been confirmed by law enforcement yet. Either way, the tragic events that took place on the set of "Rust" illustrate that Hollywood productions need to re-examine their safety measures and ensure that something like this never happens again.