The Missed Opportunities In AHS: 1984 According To Fans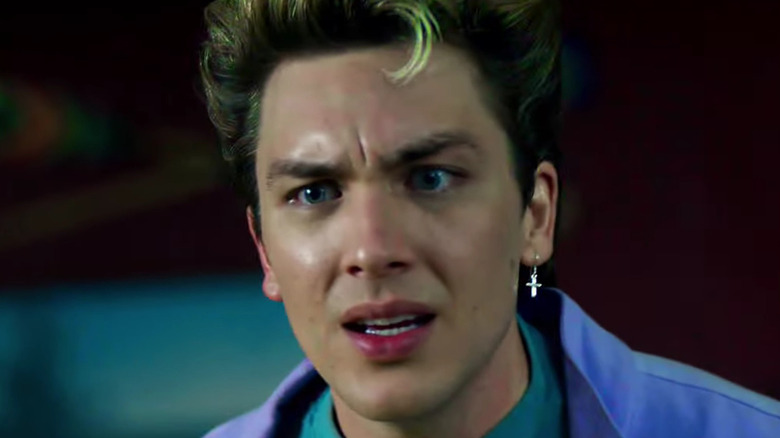 FX
As we move closer to Halloween, there's no question that fans of FX's "American Horror Story" will be revisiting some of their favorite seasons to get into the holiday spirit. The horror anthology has been on air for 10 seasons, each one a self-contained story following a particular staple of the horror genre — cults, clowns, and insane asylums to name a few. However, the series' ninth season, "American Horror Story: 1984," is perhaps the most in tune with the Halloween season. 
"AHS: 1984" is heavily influenced by classic horror slasher films such as "Halloween" and "A Nightmare on Elm Street," and its story revolves around a serial killer terrorizing the residents of Camp Redwood, a summer camp in California (a premise that should be all too familiar to fans of "Friday the 13th"). "AHS: 1984" is at once a familiar homage to classic horror and a unique story with the twists and turns inherent to the anthology series. However, despite it all, some fans think the season could have gone even further and missed out on its full potential.
A good story with untapped potential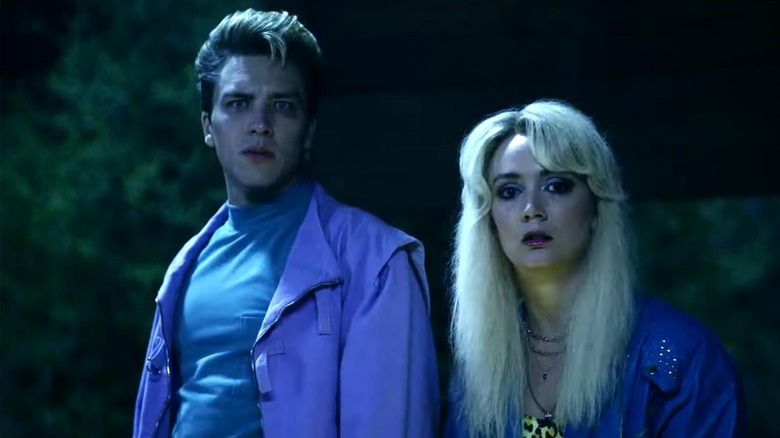 FX
A group of fans on reddit discussing "AHS: 1984" pointed out a few examples of unrealized potential in the story. "I just felt like there were so many missed opportunities to connect it to other seasons," one user writes. "I mean wouldn't it have been cool to bring in the witches from Coven to handle the Nightstalker?" Despite being an anthology, some of the stories have begun to overlap, most prominently in Season 8, "Apocalypse," which was a crossover story between the first and third seasons (a move which garnered wide critical acclaim).
Other fans criticized the choice of the title, and its obvious connection to the famous George Orwell novel. "Why the hell would they call it 1984 and not tie it to the book 1984 somehow?" the same fan writes. "They could have had the government spying on Redwood [campers] and had the whole thing been some kind of crazed experiment with cameras in the trees". Many of the other fans in the group expressed agreement with the unrealized potential in "AHS: 1984," and while most asserted that the story was decent overall, they couldn't help but feel that it had the potential to be great.