Archer Season 13 - What We Know So Far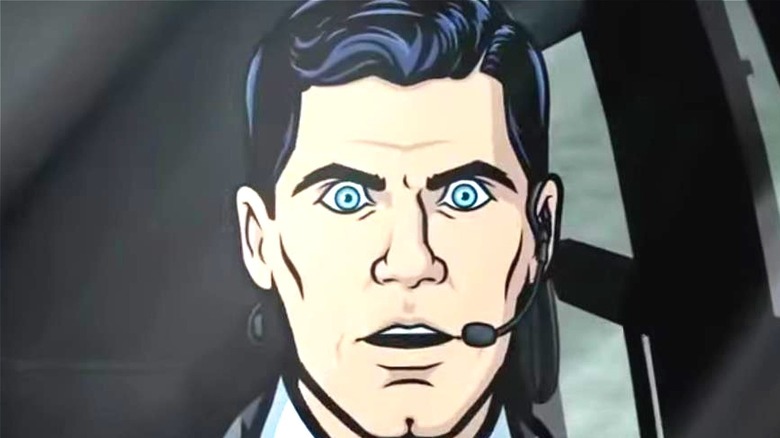 FX
"Archer" fans have another trip to the danger zone coming up. The FX animated spy comedy "Archer," created by Adam Reed, has officially been renewed for Season 13, Deadline reports. The series follows Sterling Archer, the world's greatest secret agent who happens to be very sarcastic and unprofessional, and perhaps an alcoholic. He works for the International Secret Intelligence Service (ISIS) led by his short-tempered mother, Malory, who Archer probably inherited his alcohol dependence from. Archer and his fellow team of incompetent agents and support staff go on espionage missions around the world, which, more often than not, go horribly wrong and result in hilarious debacles.
Since its premiere in 2009, "Archer" has been a favorite series among television viewers and has ranked high on TV Guide and Entertainment Weekly's lists for the greatest cartoons of all time. Because of this success, fans were likely shocked in 2016 to hear that Reed planned on ending "Archer" after Season 10 (via TV Line). Thankfully, it didn't play out that way thanks to an increased viewership from Season 10 to 11, reports Variety, and more sexual innuendos and one-liners are on the way in Season 13 of "Archer."
Here's what we know so far about the upcoming 13th season of "Archer."
Is there a premiere date for Archer Season 13?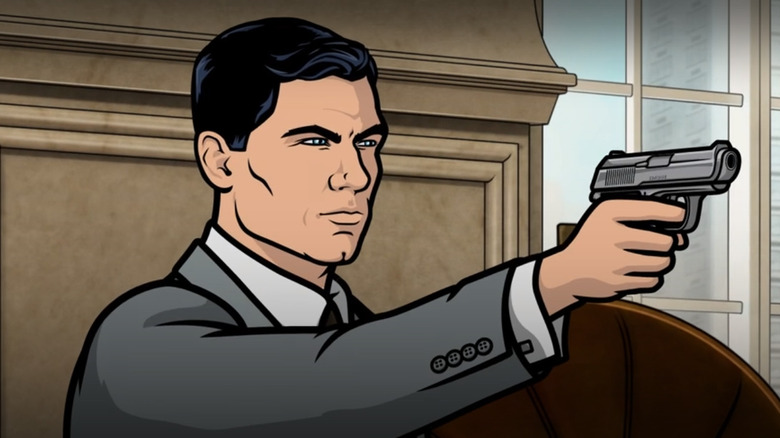 FX
Hopefully fans of "Archer" won't have to wait too long for the release of Season 13, but as of now, there is no set release date. The previously mentioned Deadline report stated that Season 13 will premiere on FXX sometime in 2022 with an eight-episode run. Beyond that, the article doesn't give us much to go on, but judging by the show's previous seasons, we can make a guess as to roughly when Season 13 of "Archer" will premiere.
It looks like new seasons of "Archer" typically premiere around a year after the previous season finishes, so with Season 12 just wrapping up in October, we can assume that Season 13 will premiere within the September to November range of 2022. However, there have been exceptions to this release timeline, like when Season 11's premiere was pushed back longer than a year due to the COVID-19 pandemic. With any luck, the pandemic won't play a large role in "Archer" Season 13's production and we can see the animated spy comedy back on screen sooner rather than later.
What characters will likely return in Archer Season 13?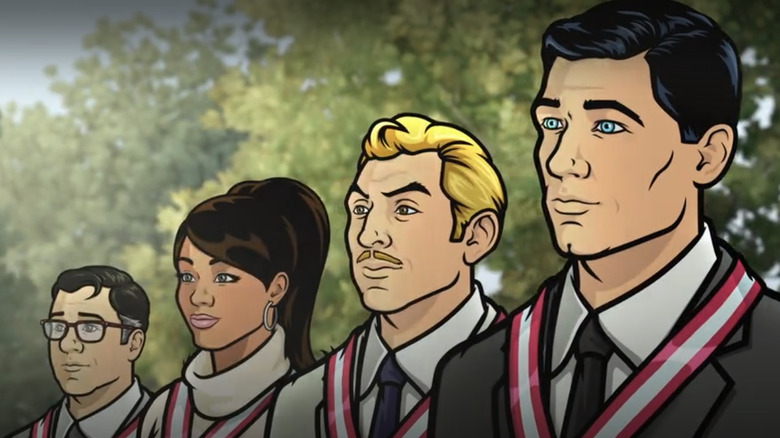 FX
You can expect to see most of the gang return in Season 13 of "Archer," just as they have in some shape or form in all of the previous seasons. Besides the titular Archer (H. Jon Benjamin), this will most likely include Archer's ex and fellow spy Lana (Aisha Taylor), the geeky accountant turned spy Cyril (Chris Parnell), zany office assistant Cheryl (Judy Greer), and openly gay agent Ray (Adam Reed). We also have no reason to believe that Lucky Yates, the voice actor behind the mad scientist Dr. Krieger, and Amber Nash, who voices the incredibly funny Pam, won't also return in Season 13.
Sadly, one character won't be making a return in Season 13, and that's Malory Archer, voiced by the great Jessica Walter since Season 1. Fans were shocked to hear of her unexpected passing in March 2021, but thankfully FX was able to include her voice in Season 12. FX gave Walter's character Malory a fitting and emotional ending in the Season 12 finale, in which she's last seen retired and relaxing on a beach hand in hand with her husband Ron (who Walter's real-life husband Ron Leibman voiced).
Besides the main cast, there are sure to also be plenty of guest stars throughout the season, as "Archer" is known for its killer guest voice actors.
What could the story of Archer Season 13 be about?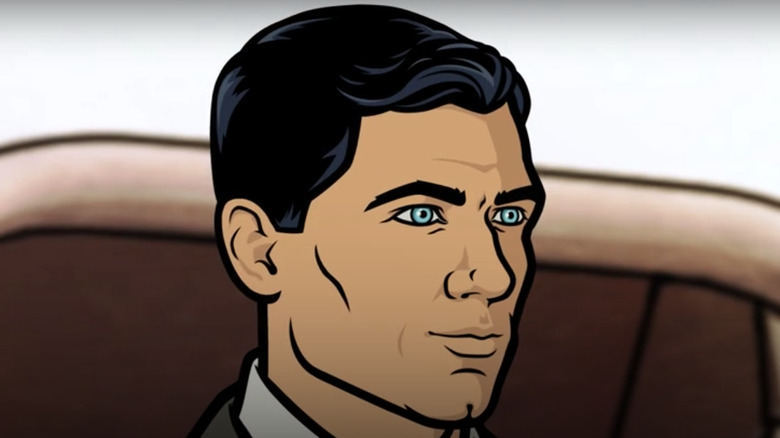 FX
It's hard to say for certain what Season 13 of "Archer" will bring, as the series as a whole has been, well, unpredictable. Archer has gone from being the world's top secret agent to a drug smuggler, later becoming a private investigator. Then at one point we see three seasons' worth of Archer's comatic dreams, taking viewers from a 1920's L.A. crime scene to on board a galactic spaceship. Although nothing's for sure in the world of "Archer," we have a good idea of what to expect in the next season.
Since Seasons 11 and 12 return "Archer" to its spy comedy roots that made fans fall in love with the show in the first place, it's probably safe to say that "Archer" is done with the out-of-this-world storylines. Last time we see Archer and the gang in Season 12, they are competing with the newest spy agency, the International Intelligence Agency (IIA), for espionage contracts in order to return ISIS to its former glory. Then in the final episode of Season 12, it's revealed that ISIS has been sold to IIA and Malory has passed the "leader" torch to Archer. 
It's hard to imagine Archer and his coworkers working under IIA willingly, so our best guess is that Archer will try to reestablish ISIS in some way under his leadership. Of course, this will probably lead to all kinds of new misadventures with the gang, but fans will have to wait until Season 13 of "Archer" comes out in 2022 to see.