The Voice Of Archer On Why Fans Are Going To Love The New Season - Exclusive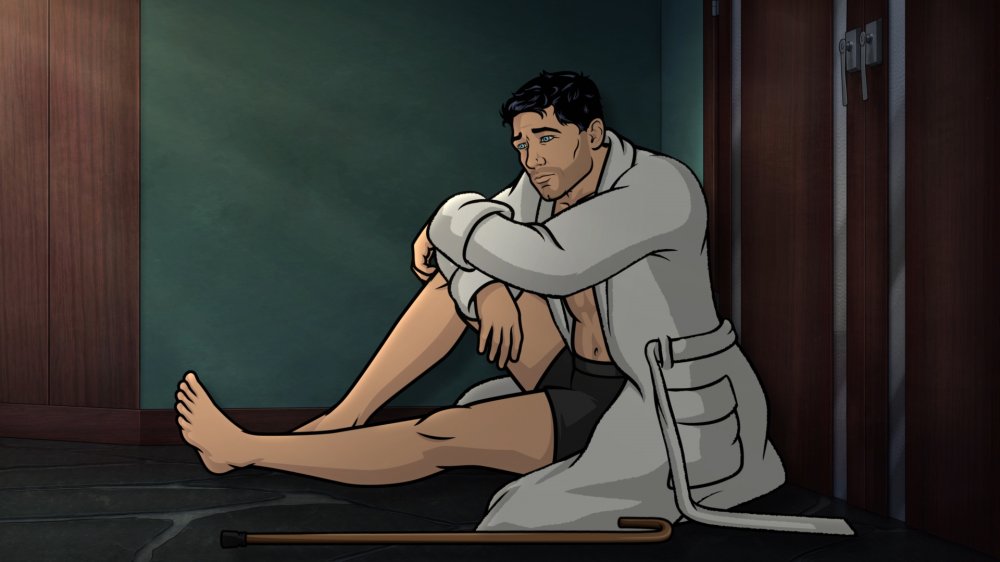 FXX
Archer is back — both the show and Sterling Archer himself, after three years in a coma. After three seasons of genre-hopping dream sequences, we're back in the real world. But Archer himself is... different. Looper spoke with Archer voice actor H. Jon Benjamin, who filled us in on what to expect for season 11.
How does Benjamin feel about the new season of Archer? "It's good to be back," he says, and he means that in more ways than one. "I certainly liked the coma dreams seasons quite a bit because it was always interesting to see what was coming next." He also acknowledges that "a lot of fans were interested in seeing him come back to the spy game, so that's good for everybody."
Beyond the storyline itself, it's also good that the show is coming back at all. "It's good to keep doing the show because there was a bit of a concern that maybe the show would end after the final coma, or after last season." The three coma seasons coincided with a three-season renewal, and there was a fair amount of speculation as to whether Archer 1999 would be the last season. Benjamin himself even speculates that executive producers were considering this as well, but "shifted when they came up with an idea how to continue it, which was good."
He's certainly happy with the outcome, even if his part in the season wrapped long ago — between the long process of animation and production delays caused by COVID-19, it wasn't easy for the cast members we spoke with to fully remember what happens this season. That doesn't make Benjamin any less positive about their work. "It's a really good season," he told us, "and I think fans are going to be super excited to see Archer back at work."
Catching up with a post-coma Sterling Archer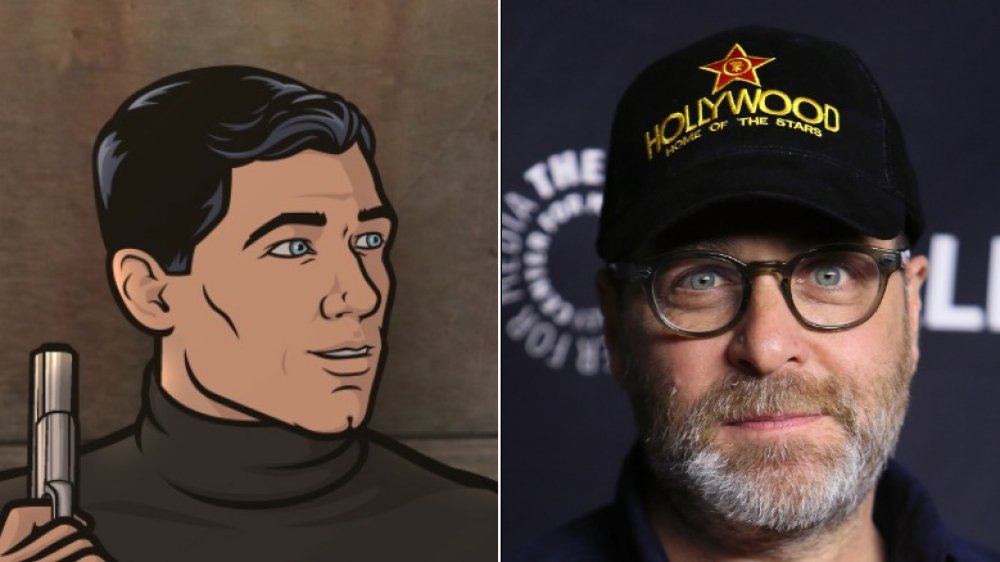 FXX, David Livingston/Getty Images
Sterling Archer isn't quite the same after waking up from the coma. He's exhausted, mentally and emotionally. The rest of the spy agency has grown and changed during his three years away, leaving him as the odd man out when he used to be the star. "Archer's biggest problem is that he was actually good at what he did, despite himself," says Benjamin. Now, Archer isn't the best anymore — he's slower and he's relegated to using a cane. 
Benjamin notes that there have been tender moments for Archer, highlighting his cancer diagnosis and the birth of Abbiejean, times when Archer had self-reflection forced upon him. "I think this season is more of a longer, drawn out version of Archer having come to terms with another major trauma in his life." He's also excited for fans "to see Archer struggling to find his way with using a cane now, and physically depleted, and having to deal with that."
So, what does the future hold for Archer, both the character and the series? Is season 11 the end, or can we expect more? "I assume he'll go into another coma after maybe four or five more seasons," Benjamin speculates. "And then they'll do three more coma seasons and just repeat the process every decade until I pass away."
Catch the season premiere of Archer on Wednesday, September 16th at 10pm ET on FXX. Stay tuned for more exclusive Archer coverage at Looper.