Ice-T's Law And Order Character Was Almost Surprisingly Different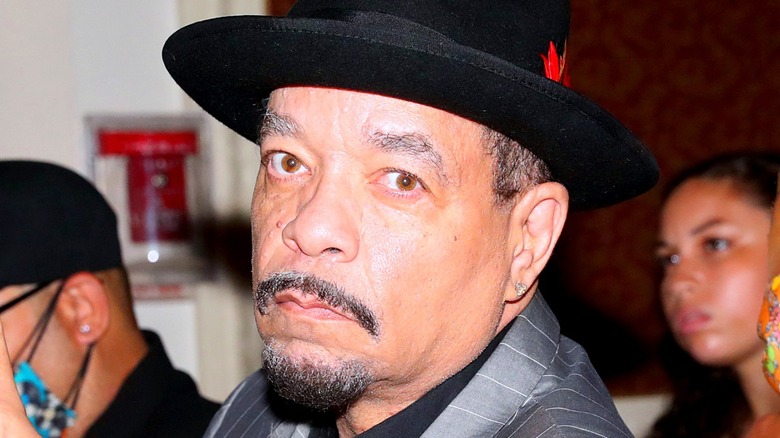 Johnny Nunez/Getty Images
It's hard to imagine NBC's legendary police procedural "Law and Order: Special Victim's Unit" without Ice-T. The rapper has played Odafin "Fin" Tutuola for over 400 episodes on the long-running series (via IMDb). As an unexpected, Fin became such a cultural institution on the program that comic John Mulaney famousy turned Fin's chronic amazement and annoyance at the types of creeps he must confront at his job into a part of his comedy routine. That routine in turn became so iconic that a group of Mulaney fans later paid Ice-T to riff on the joke via a Cameo request (via Uproxx). Needless to say, Ice-T's character is one of the most recognizable aspects of the long-running cop show.
With all of that legendary behavior in the books, one can't envision a time when "SVU" was set to go on without Ice-T.  But the actor himself has said that such a thing nearly occurred. Here's how different would Fin's tenure on the show have been had things gone the way producers had originally planned?
Fin was originally meant to just be a guest spot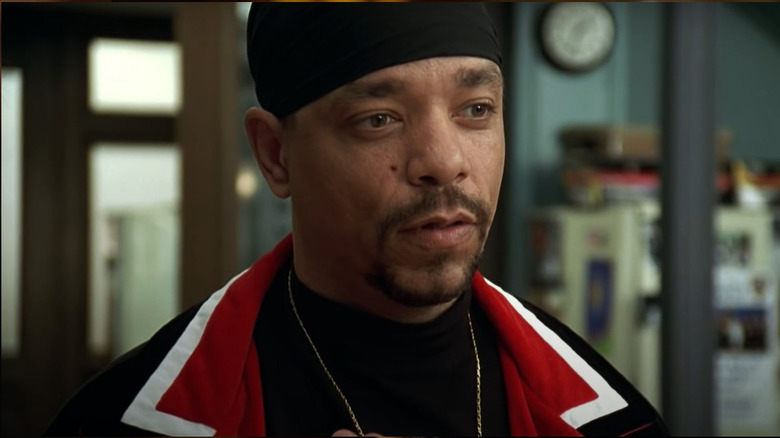 YouTube/NBC
According to an interview with Ice-T broadcast on Access Hollywood in March 2021, Fin was not originally intended to be a regular character. Ice-T told Mario Lopez that he was only contracted to appear in 4 episodes of the show total. "And here I am now on season 22," the actor quipped, "so I guess you say,  'never say never.'" Ice-T went on to refer to "SVU"' executive producer Dick Wolf (with whom he had worked with previously on the series "New York Undercover" and the "Law and Order" TV movie "Exiled,") as a "mentor" of sorts.
What made the actor decide to stay with "SVU" for all these years? According to an interview with TV Insider, the show's "fun" set certainly seemed to help. "When people ask how I can be on a show for so long, I say, "It's easy." Everyone on the show is very cool, no one has harsh words and Dick Wolf's checks clear, so it's nice work," Ice-T told the website.